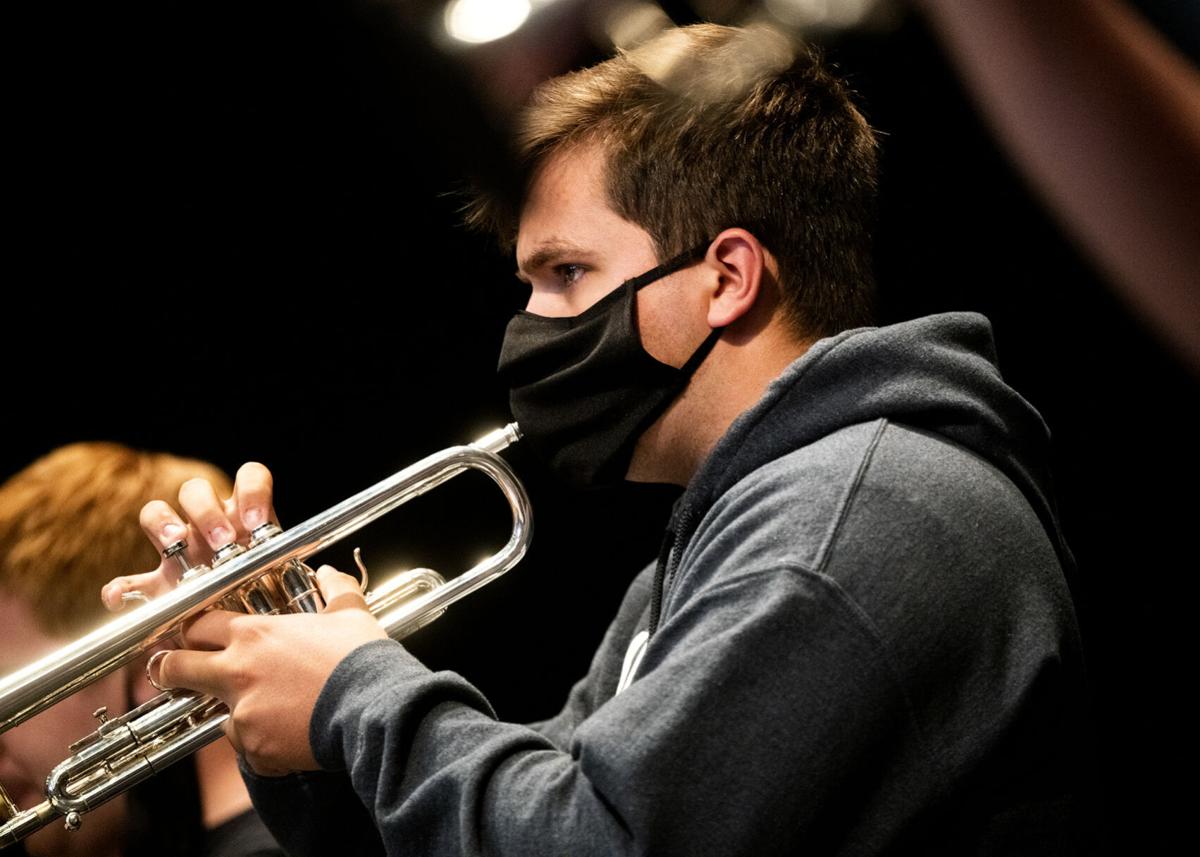 This week, it's Christmas and New Year's Eve in the strangest of years. Luckily enough, there are holiday traditions on tap, including a throwback production from MCT, First Night Spotlight singing competition and Holiday Swing from the University of Montana Jazz Program.
'Elf the Musical' from MCT
Missoula Community Theatre dug into its holiday archive for a new streaming show.
"Elf the Musical" is an adaption of the Will Ferrell holiday classic that MCT staged in 2018 and filmed as an archive record. The licensing company agreed to let them stream it for the holidays.
"Elf" is available through Dec. 30 at mctinc.org. Tickets are $5.
'Holiday Swing' with UM jazz
Last fall, the jazz program and the Dennison Theatre staff got the historic venue rigged up for safe live-streaming, presenting their concerts live, as the genre is best heard, to viewers at home.
They'll continue with their ninth annual Holiday Swing concert, presented in three evening sets with a "festive atmosphere" on stage and classics from students and the professional faculty.
Who's playing? The UM Jazz Ensemble, the Lance Boyd Small Group, and pianist David Morgenroth, a UM faculty member, Missoula resident and recording artist recognized far outside of Montana for his keyboard skills. Expect to hear holiday classics (jazz is rich in interpretations of these standards), plus songs by Duke Ellington, Count Basie and Stan Kenton.
Proceeds go to the UM Jazz Program, including scholarships, and the upcoming Buddy DeFranco Jazz Festival in March, which will be held virtually. Additional support goes to the Jazz Artist Series, which brings visiting masters to Missoula.
First Night Spotlight
The extravaganza that is normally First Night Missoula isn't going on as usual, but one popular feature is.
"First Night Spotlight," the annual singing competition for area high-schoolers, will be streamed live from the ZACC Show Room.
The finalists this year are: Jack Hubbard (Sentinel High School), Amelia Krieg (Loyola Sacred Heart High School) Shea Keene & Cade Slayden (Hellgate High School), Rex Koenig (Hellgate High School), Haley Hoffmann (Homeschool), and Veronica Stimpfling (Hellgate High School).
The competitors will sing live and you can hear critiques from judges Arielle Nachtigal, Maria Zepeda, and Mark Heyka.