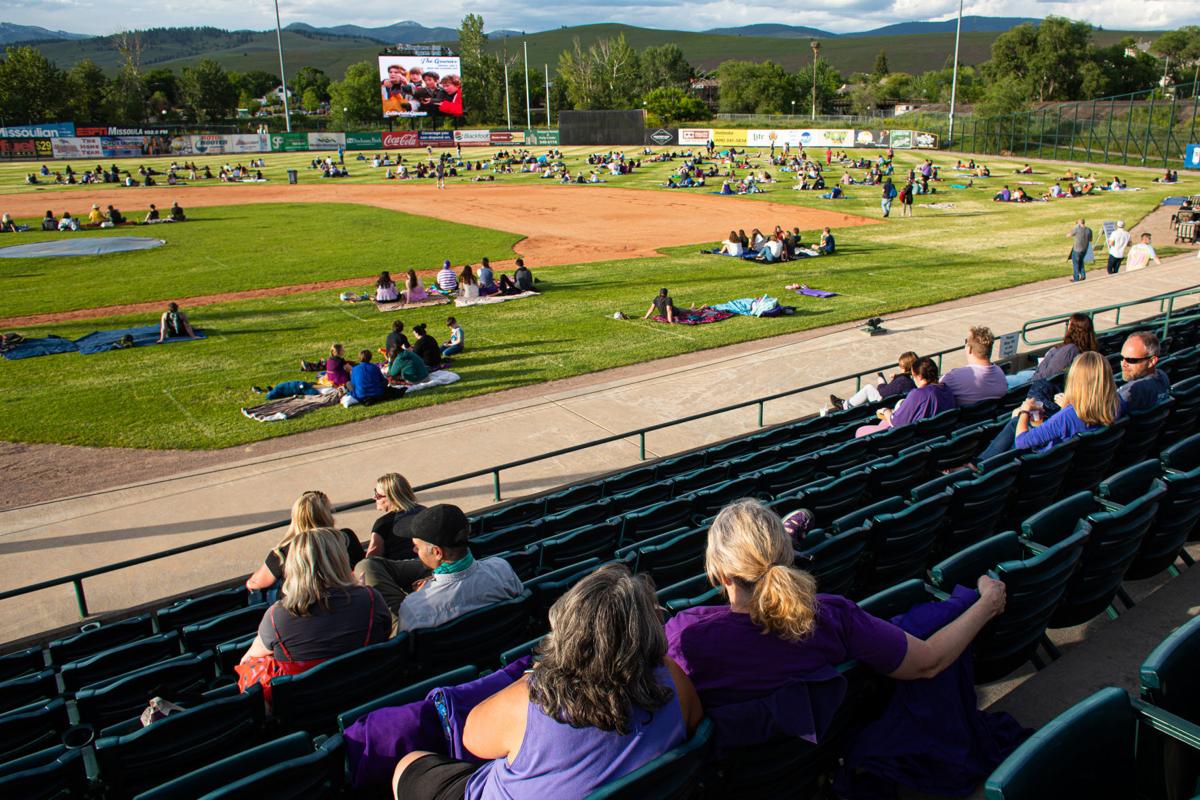 Here are some events, art exhibitions and pop-ups happening in Missoula.
Outdoor Movie Night: Disney's 'Lilo & Stitch'
The University Center and University of Montana Housing are hosting a free socially distanced screening of "Lilo & Stitch" in Campbell Park at the University Villages. Organizers ask that attendees bring a mask. Snacks will be provided. The movie starts at 9:30 p.m.
Open AIR artist talk
Open AIR artist Stella Nall will discuss her art-making while in-residence at Home ReSource and also talk about the work they're doing in the community.
Nall is a multimedia artist, poet and fine arts student at the University of Montana. The event runs from 5 to 6 p.m. and is free. To reserve a spot, email info@openairmt.org.
Live music at Ten Spoon 
Folk/jazz group Basses Covered will play outside, weather permitting, on Saturday at 6 p.m. Masks required indoors.
Unseen Missoula tours
Summer tours through Missoula's history are back for June and July.
"Basements and Back Alleys" will give you a "holistic look at downtown life during Missoula's transition from a marginal frontier town to a major local economic and cultural center from 1880-1920," according to the news release from the Missoula Downtown Association.
Tours are Saturdays at 1 p.m.
"Hotels and Hooligans," meanwhile, looks at "how the average Missoulian (whether long-time or just passing through) lived and recreated during the city's railroad boom. Scandals from the Courthouse to the seedy underbelly of Missoula's railroad hotel district will also be revealed."
Those tours are Tuesdays at 4:30 p.m.
The tours are presented by the MDA, the Historical Museum at Fort Missoula, the city's Historic Preservation Office, and Historical Research Associates.
A Balance of Power at Dark Horse Bar
Salt Lake City-based metal band A Balance of Power will play a free patio show at the Dark Horse Bar. Missoula's Blessiddoom and Devilution will open. The music starts at 8 p.m.
Downtown Missoula Pop-ups
While Out to Lunch and Downtown ToNight aren't coming back this season because of the pandemic threat, three nights of "pop-ups" with a smaller selection of vendors can help fill the void. Head to Caras Park to hit up some local food trucks sans large crowds.
Wednesdays, 11 a.m.-2 p.m.
Missoula City Band concert
The Missoula City Band performs for free at 8 p.m. each Wednesday at the Bonner Park Bandshell. Guests should bring a chair, mask and follow social distancing guidelines. This week's concert will feature guest musician, flutist Maggie Schuberg.
'Space Jam' at Centerfield Cinema
The Roxy Theater and the Missoula PaddleHeads partnered up on the project to bring movies back to the Garden City each Thursday night.
The capacity is limited and seating is spaced out on the field via designated "squares" outlined on the grass. You can buy a 10-by-10-foot pod for four people or a 20-by-20 pod for eight. There are premium and general admission seats available, too. To purchase, go to https://bit.ly/3fcy6Md.
Gates open at 6:30 p.m. and the show starts at 7:30 p.m.
Masks are suggested but not required. Food and beverages are available for purchase.
Stay up-to-date on what's happening
Receive the latest in local entertainment news in your inbox weekly!