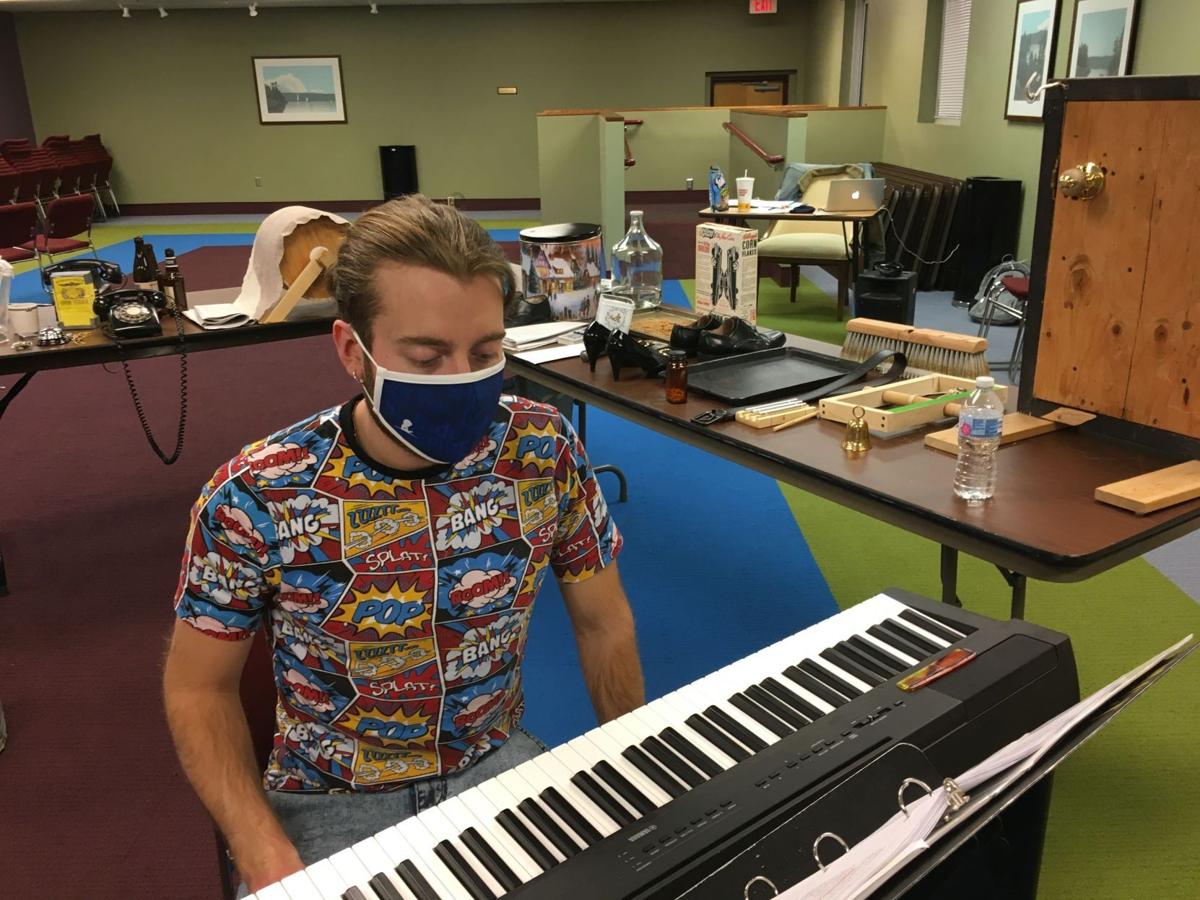 This week, streaming plays and concerts are the highlights from local arts groups. 
First Friday
The Missoula Art Museum is hosting a virtual studio tour with Gaku Tsutaja, whose video installation, "Beautiful Sky Golf Course," is on view through Dec. 19. Tsutaja came to Missoula from New York for an Open AIR artist residency, spent at the Historical Museum Missoula at Fort Missoula researching the Japanese interment camps. The artist, who was born in Japan, created paintings and animation based on her studies for the video, whose title refers to a golf course internees built. During her virtual talk, Tsutaja will discuss new projects she's working on. Log on to missoulartmuseum.org or the MAM or MCAT YouTube channels at 5 p.m. to watch.
"It's A Wonderful Life" radio play
Missoula Community Theatre is forging ahead with a streaming version of a holiday classic, "It's a Wonderful Life."
A cast of six local actors will perform in their own "sound booth" with Plexiglas barriers to maintain distance, with one person tasked with making the sound effects.
MCT has put all of its normal productions on pause until conditions allow for larger casts and crowds. Earlier this fall, it produced a two-person play, "Souvenir," for streaming and extremely limited in-person audiences. With "It's a Wonderful Life," the play will be available on demand from Dec. 10-20. Tickets are $20 plus a service fee.
Hellgate Music Series with Letter B
The series is produced by Attack and Release Sound and the Noise Gate Studio on cameras, including a drone. This is the third installment, following funk band Shakewell on the Florence rooftop and three bands (Mirror Gods, Transcendental Express and Red Onion Purple) at the Missoula Art Park.
To watch the new one, head to The Noise Gate Studio's YouTube channel at 7 p.m., or check either company's Facebook pages for links. The prior shows are archived there as well.
Social Distance Sessions with indie rock album release
Alas, the album release shows of yore aren't happening right now. But the Show Room at the Zootown Arts Community Center's "Social Distance Sessions" can fill the gap, with local indie bands playing new tunes for an audience at home.
This week's installment features ESP and their new album, "Backyard." ESP is a project from Erin Szalda-Petree, a counselor at the ZACC's rock camps who's played in local bands No One's Listening and Carpool. On Saturday, she'll play tracks from her new record, collected over many years, and songs by kids' rock campers.
The show starts at 7:30 p.m. live on the ZACC Facebook page, or MCAT's YouTube channel and Local Live page. It's available afterward, too. It's free with a suggested donation through Givebutter (Venmo, credit/debit or Paypal) at givebutter.com/g98kJK.
Farther ahead
Missoula Symphony's Holiday Pops
(Friday, Dec. 11 and Sunday, Dec. 13)
The Missoula Symphony Orchestra and Chorale hasn't canceled its most popular concert of the year, Holiday Pops. This year, you can stream the concert from home at two times — Friday, Dec. 11, at 7:30 p.m. and Sunday, Dec. 13, at 3 p.m. A pass is $25, available at missoulasymphony.org. Head there for more information or call 406-721-3194 with questions.