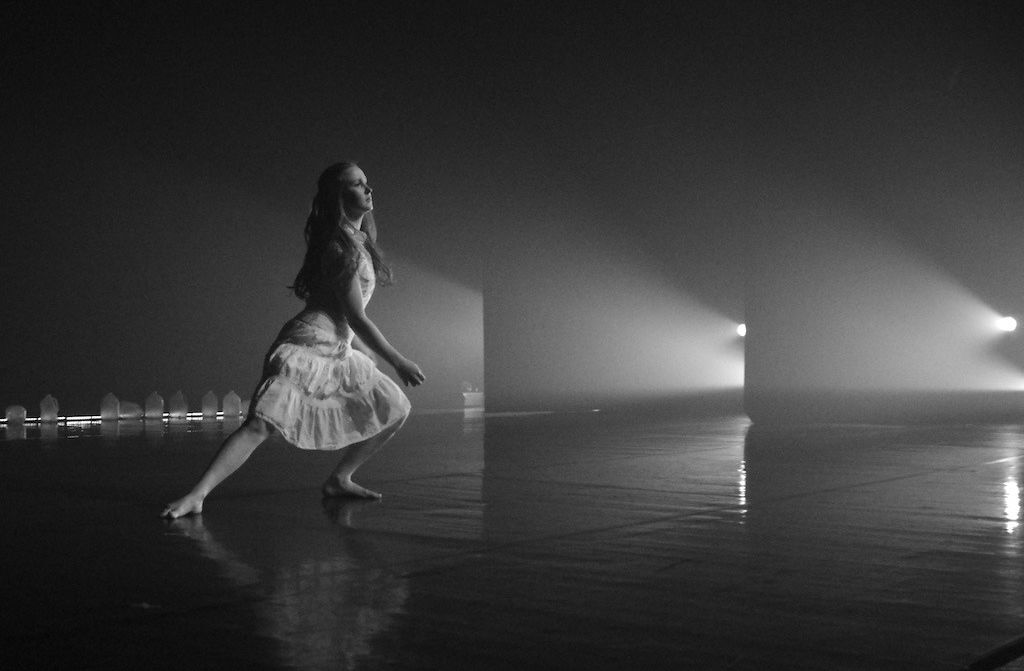 A quick guide to some of the in-person and online arts events happening around Missoula in the coming week.
New Deal prints at the MMAC
The Montana Museum of Art & Culture is presenting a timely exhibition about the arts during period of struggle.
"Works in Progress: Prints from the New Deal," features artwork produced during the Great Depression, when President Roosevelt's Works Progress Administration employed artists to create public pieces around the U.S.
The show promises prints that will feature "labor, industry, transportation, leisure" along with "shared humanity."
The pieces will be on view in the Paxson Gallery in the PAR/TV Center through Jan. 16. The MMAC is producing online video tours that will go up on www.umt.edu/montanamuseum. Head there and you can also see videos related to "Bookish," its exhibition of art books, with insights from writers, scholars and musicians. That show is open in the Meloy Gallery through Dec. 12.
Kiddomatic film fest moves online
The annual children's international film festival at the Roxy Theater is online and longer this year, giving kids and parents the entire second half of the month to pursue the curated selections.
They total 40, with feature lengths and shorts, geared towards kids ages 3 to 18. Those include animation (3D, stop-motion and hand-drawn), live action, and more. Head to kiddomatic.org for more information. Access to the full list of movies runs $20.
Dance Up Close goes solo
The dance program at the University of Montana will present 10 solo pieces streaming on demand in "Dance Up Close."
The choreographers worked with the design and technology faculty and students to create a version specially suited to video. Their works explore trauma, artistic discovery and art as a form of outreach, filmed in special locations, including some outdoor shoots.
The show is available anytime from Nov. 12-22 at umt.edu/umarts/boxoffice. Tickets are $12, or $8 for students or seniors and $10 for UM employees.
Ballet live from the ZACC
The Rocky Mountain Ballet Theatre will hit the stage at the Show Room for a live-streamed performance, with pieces that the company has brought around the world.
The show starts at 7:30 p.m. To watch, go to the ZACC Facebook page, MCAT's YouTube Channel or Local Live. (The show is available after it's over, too).
Indigenous Film Festival online
The Nłʔay "En-th-a-eye" Indigenous Film Festival is continuing weekly screenings of new movies on Saturdays in November.
This week's pick is "The Body Remembers When the World Broke Open," by Canadian directors Elle-Máijá Tailfeathers and Kathleen Hepburn. "Tailfeathers" (Blackfeet/Sami) stars a woman who recently terminated a pregnancy and takes in an expecting mother in a dire situation. High Country News said the "courageous entry in Indigenous cinema refuses to wrap up life neatly with a bow; we are shown, rather than told, just how things are in 2019."
Tickets are $10 per movie. Viewing times will remain open for 12 hours, from noon to midnight Mountain Time. Go to allnations.health/indigenousfilmfestival.
Big Sky Film Series
The Big Sky Documentary Film Festival is screening a new doc, "The Mole Agent," online this weekend. The capsule description — a family worried about their mother's care in a nursing home enlists a private investigator, who hires an elderly man as a mole in the home — promises an unusual set-up to explore the theme of loneliness.
Jazz big bands streaming live from UM
The University of Montana's Jazz Program continues its series of livestreamed concerts from the stage of the Dennison Theatre with "Jazz & Justice: Big Bands Part 3."
Besides showcasing students' playing, the concerts focus on composers from the 1960s and their ties to civil rights movements of their time.