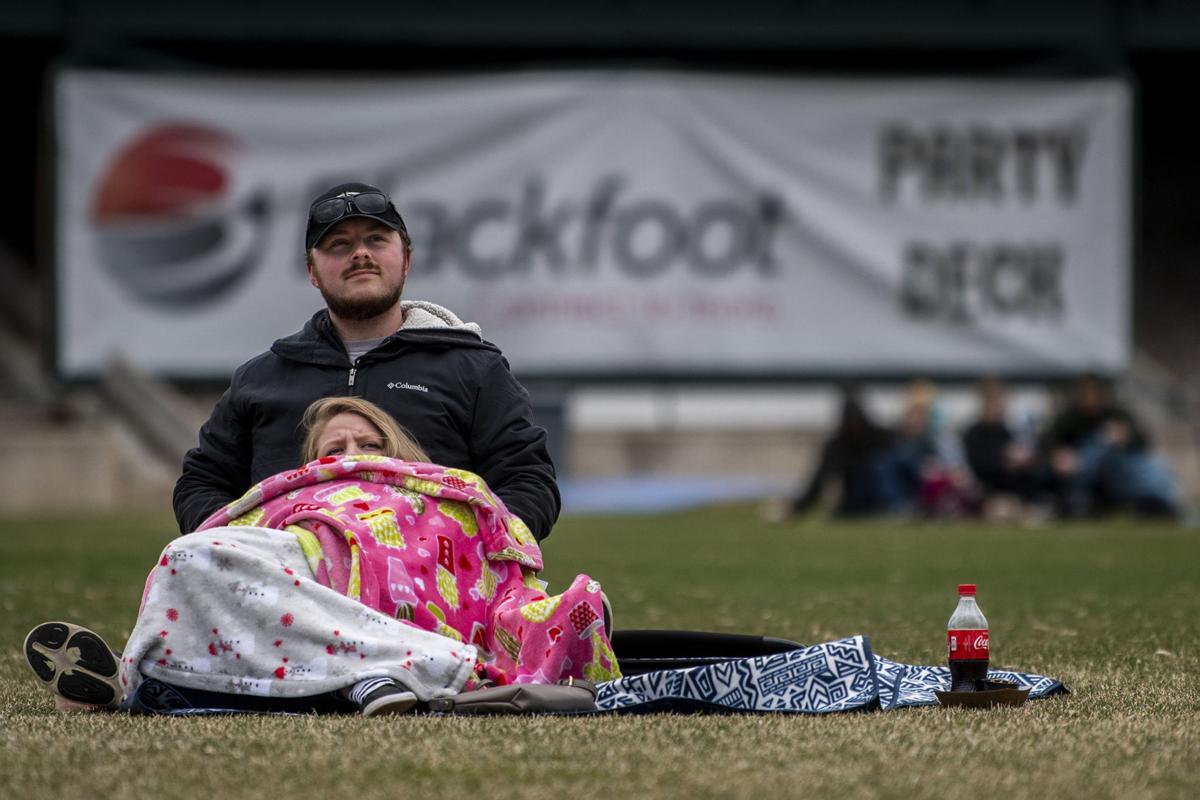 Here's a quick guide to some upcoming arts events around Missoula this week.
Wildlife Film Festival, week three
It's week three at the 44th annual International Wildlife Film Festival.
That means a new flock of movies will be released at 12 a.m. Saturday for your on-demand pleasure.
If you're itching for an in-person screening, there are showings outside at the Roxy Movie Garden. Seats are limited, so buy in advance if you want one.
Or on Friday, April 30, head downtown at 8 p.m. to see clips from "Epic Yellowstone: Winter Hunt" projected on the side of the First Montana Bank. They'll also announce the winning movies.
'Play it Forward' livestream
KBGA's livestream series continues from the ZACC, bringing you not just music but a cause. This go-round, you'll hear indie-rock band the Pettifroggers and the nonprofit Missoula Urban Demonstration Project.
It streams at 7:30 p.m. It's free, donations are accepted and 70% goes to MUDD's sustainability programs and tool library. To chip in, go to givebutter.com/Ouwd62.
To watch, go to the ZACC Facebook and YouTube channel or MCAT's Local Live. Head to kbga.org for information on the podcast release of this installment.
Dance New Works
(On demand through May 2)
Choreographers, dancers and techs (and a band) from the University of Montana School of Theatre & Dance filmed original works in a custom space in the parking garage for an audience of parked cars earlier this month.
Home viewers can watch the results in "Dance New Works," which is streaming on demand through May 2. You'll see original pieces by faculty, students and a guest artist, complete with lighting, sound and costume design in unexpected environs.
Live music, outside and indoors
Live music is continuing its reemergence this spring, with venues hosting music indoors and outside.
Ten Spoon Vineyard and Winery: Catch folk artist Britt Arnesen on Friday, April 30. Note that the show is outside and will only go on if weather cooperates. Check the Ten Spoon Facebook page for updates. The taproom is open from 4-9 p.m. and the music is at 6. Cover is $5, kids are free. Masks are required inside the winery.
The Old Post: On Thursday jazz night from 7-10 p.m., hear Kimberly West (vocals), Chuck Florence (clarinet, saxophone), David Horgan (guitar) and Beth Lo (bass.)
Stave & Hoop: Guitarist/songwriter and violinist Amelia Thornton play the speakeasy-style bar on Thursday, May 6. Music starts at 8 p.m., a $5 cover is added to the tab after that time.
Centerfield Cinema
An excellent party time tradition continues when "Wayne's World" hits the big screen at Ogren Park at Allegiance Field.
Centerfield Cinema, a partnership between the Roxy Theater and the Missoula PaddleHeads, offers you an outdoor, socially distanced movie viewing option, with seating in the stands and on the field.
Gates open at 5 p.m. and the movies start up at 6:30.