The year ahead will bring large shifts throughout Missoula's arts community, with organizations and businesses moving into new spaces, while leadership at others will turn over.
In the visual arts realm, the Zootown Arts Community Center and Radius Gallery are planning to occupy larger new spaces downtown. In music, the Missoula Symphony Orchestra will interview hopefuls for a new music director; and this spring and summer will see a concert season just as busy as last year.
"I think a year from now, the art community in Missoula is going to look really different," said Kia Liszack, the executive director of the nonprofit ZACC.
"We're excited to be a part of this, and we're definitely interested in anchoring the arts for the future and looking at how the arts will play a role in all of the master planning for Missoula's future, too."
Regarding the changes in leadership, many have been inevitable.
"I think what's happened is that there's been a lot of stability for years," said Tom Bensen, director of Arts Missoula. "Particularly among the larger arts organizations, you've had people who've been in positions of directorship for years, and at some point, they have to retire or leave, or whatever, and you're seeing some of that."
Bensen has been director of the agency, formerly known as the Missoula Cultural Council, since 2004.
With the meetings on the Downtown Master Plan, the changes are accompanying growth and change as a whole.
"More than anything else, it's that there's been several years of stability. … It seems like there's a lot being shaken up, but it's the natural evolution of things," he said. The changes in the art world are "part of the bigger picture of how Missoula is transforming."
Art moves
First Fridays could feel vastly different by fall, when the new Radius and ZACC are a short walk apart.
The nonprofit ZACC is moving from the Northside to the Studebaker Building on West Main Street. Renovations begin in March and will be complete by fall. It will remain open at its current location until the move.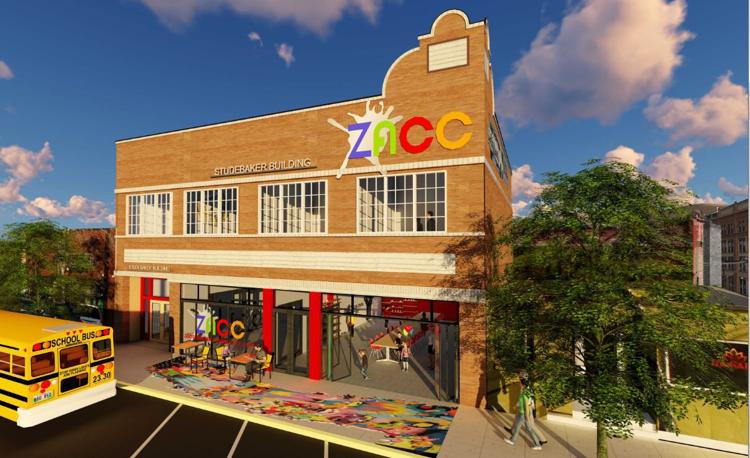 The statistics are a little too extensive to list here, but the building will bring a lot of arts activity into downtown.
The group will have twice as much square footage, at 17,000, to fill with classes for music and art, from youth to adults, a printmaking workshop, gallery spaces and a performance space for everything from music to theater and readings. The ZACC is halfway toward its fundraising goal of $4.25 million, and has large donation requests under way.
In the months ahead, they'll have more information to share about their plans.
"We're working on introducing new programming and new collaborations with other downtown arts organizations," Liszak said. They'll also have more information on the performance space and how groups can apply.
The Radius Gallery, one of the few contemporary art galleries in the state, is moving into a new building in the spot formerly occupied by Uptown Diner on Higgins Avenue.
"It's a large and diverse space that's going to give us more range of opportunities to show more artists and tell more stories about art," said co-owner Lisa Simon.
The two-story building is under construction with an expected completion date in July or August. It's owned by longtime arts supporters Brian and Karen Sippy, who also plan to open a new business, the Art Vault, a secure space for valuables such as art, in the basement.
The building will give the Radius three exhibition spaces, an upgrade from their current 850-square-foot space on East Main Street.
Upstairs will be home to a 700-square-foot gallery dedicated to clay.
"We plan to really tell the story of Montana's central role in contemporary ceramics," Simon said.
They'll look to collaborate more with ceramic organizations, such as the Clay Studio of Missoula, the Red Lodge Clay Center, and the Archie Bray Foundation for the Ceramic Arts in Helena.
The ground floor will be home to a 700-square-foot sales gallery and a 600-square-foot exhibition gallery where you can expect to see their main shows as they are at the current space.
Once on Higgins, they expect more foot traffic, although "everything has seen more foot traffic" with the growth downtown, Simon said.
Both Radius and the ZACC have been encouraging artists to attend the planning meetings scheduled for Monday-Friday, Jan. 14-18.
"How do the arts integrate to the development of Missoula from a big town to a little city, which is inevitable? How do we do that without losing our mojo? Without losing that special feel that Missoula has, and make sure that it's a good place for artists to live and that they have opportunities here?"
Over at the University of Montana, H. Rafael Chacón has taken over at the Montana Museum of Art & Culture.
A UM professor of art history and criticism, he has a doctorate in his field and has worked with the 11,000-piece collection on many projects. He was hired after longtime director Barbara Koostra's contract wasn't renewed in December and the museum was folded into the College of Visual and Performing Arts from the Provost's Office.
Moving ahead, "continuity between administrations" is important, Chacón said.
"I'm keen on honoring the legacy of my predecessor and the work that has been done in the museum over the last 14 to 15 years. I've played a part in the achievements of the institutions, and I'd like to see the best aspects of that work continue," he said, adding that he'd "like to build on the museum's legacy and try to explore potential."
Through the coming year, the MMAC will continue showing works it acquired from the collection of William A. Clark. In the spring, a painting by Dupree will be unveiled after restoration work. Bill Dedman, the author of "Empty Mansions," a book about Clark's reclusive daughter Huguette, will visit campus in March 5-7.
In late February, Missoula painter Stephanie Frostad is the subject of a new show. This summer, they'll feature photographs by Matt Hamon, an award-winning UM professor. And in the late fall, they'll show modernist paintings by Jack Franjevic and Clyde Aspevig.
Chacón said the MMAC, which was moved into the College of Visual and Performing Arts, will "seek greater curricular ties with the university and the School of Art," as well as collaborations with the community.
Live music
Last spring and summer saw what was likely a record number of large concerts in Missoula, with two outdoor venues in addition to big shows at the Adams Center. The coming year will probably be just as busy, minus a Washington-Grizzly Stadium concert like Pearl Jam's.
You have free articles remaining.
Logjam Presents, which owns the Top Hat Lounge, the Wilma and the KettleHouse Amphitheater, signed an exclusive agreement with the City of Missoula to promote concerts at Ogren Park at Allegiance Field.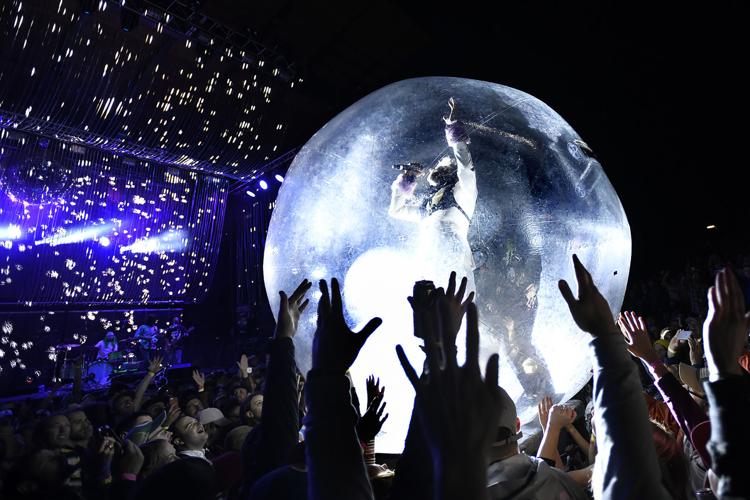 They're making improvements that will increase the capacity to 10,000 people and allow them to pursue "bigger production" shows, potentially with amenities like large video walls.
"Our goal is to do one or two of those shows this season and establish ourselves," he said. The acts will likely have broad appeal, with an eye toward large crowds to show off the potential for the park as a venue.
After a first-year proof of concept, they'd like to increase that to between three to five shows per year.
At the amphitheater in Bonner, they're aiming for 15 to 20 concerts this year. Acts are being confirmed and announcements are pending in the next six to eight weeks. Checota said it will be a mix of acts that return to Missoula frequently and ones that "haven't played the market ever, or haven't played in a long time."
The Wilma and Top Hat will see a busy season between late January and early April. Checota expects it will be "one of our better springs" with newer acts.
The company is also planning a scratch-built 1,500-capacity venue in Bozeman. Construction will likely begin next month with a projected opening date of Jan. 1, 2020.
Having another venue in another city that's the same size as the Wilma will give them leverage to bring tours through the area, Checota said.
"The biggest challenge I always have is that there's not another 1,500-capacity room in Montana," he said. Offering two stops instead of one is "really going to help us get better stuff into the region," and, to assuage any concerns from Missoula residents, he said most offers will include both cities.
Out at the city's other large outdoor venue, Big Sky Brewing Company Amphitheater, promoter Knitting Factory Presents plans to continue aiming for up to 10 to 15 concerts a year. The Decemberists haven't yet said whether their curated festival, Travelers' Rest, will return this summer.
For local bands, the new ZACC will offer a room and a stage with a capacity of several hundred standing, helping provide another spot alongside the Union Ballroom and the VFW for alternative bands; and Wave & Circuit, an all-around creative workshop on the Hip Strip, has brought a listening-room atmosphere with great sound and visuals for artists and musicians to experiment with.
Classical music
In the realm of classical and choral music, there were more turnovers in leadership. Last year, vocal group Dolce Canto hired a new director, Yong Mao. Former director Peter Park, who had decided to leave already, was investigated for allegations of sexual misconduct. The String Orchestra of the Rockies, a professional ensemble with members from the broader area, also hired a new director, Maria Larionoff. Both Mao and Larionoff have started their positions already, and haven't expressed any desire to radically change their group's style or focus.
The biggest change this year comes at the Missoula Symphony.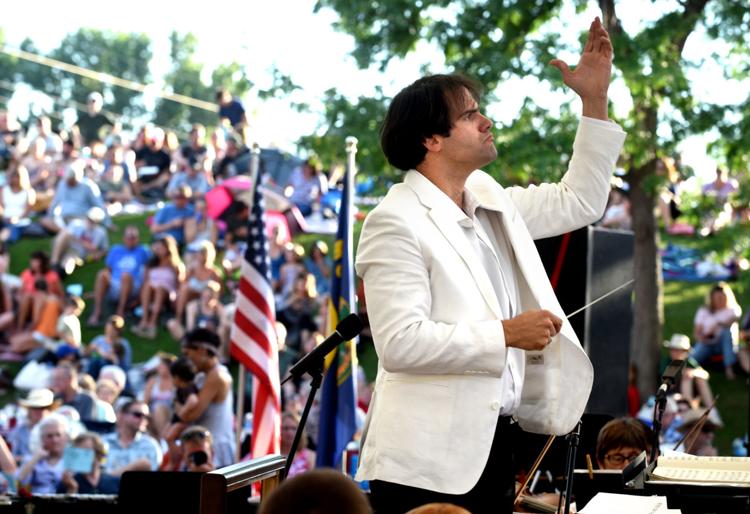 Music director Darko Butorac will have his Montana finale in April. After 12 seasons, he's heading to North Carolina to direct the Asheville Symphony Orchestra.
The nonprofit Missoula Symphony Association is looking for his replacement, and also a replacement for executive director John Driscoll, who left to pursue an opportunity in private business.
Conductor jobs aren't all that common, and neither are ones in cities like Missoula, and so more than 130 people from all over the world applied for the job.
The quality level was "very high," said Jo May Salonen, the interim executive director.
"We were very pleased, and I would say the pool of candidates is exceptional … and we're quite excited about the interest that our job had out in the conducting world."
The hiring committee will review audition videos from 47 candidates before paring that group down to the finalists. In 2019-2020, the symphony is planning an "audition" season. For each concert, a finalist will come to Missoula to select the repertoire and conduct.
"With the help of the community, we will select our next conductor," she said.
The job description for the executive director's job was posted online at the start of the year.
After Butorac's final concert on Sunday, April 14, the symphony will throw a goodbye party, Darko's Grand Finale, at the DoubleTree Hotel. Tickets for the event will go on sale during the Feb. 23-24 concert weekend.
"He's really endeared himself to the Missoula community and he's going to be missed," Salonen said.
She emphasized that it's a new phase for the symphony to "pick a conductor and see what the future holds, and it'll be an exciting time and a next big step."
Theater
Last summer, the Montana Repertory Theatre's new director, Michael Legg, took over after the retirement of Greg Johnson, who'd led the professional theater-in-residence at UM for nearly 25 years.
Legg's first public project, "Buckle Up," was a splashy introduction to the community. He commissioned playwrights from around the United States to write new short works that could be performed in a car: actors in the front seat, audience in the back. The cars were parked in a walking loop around downtown. The show was deliberately limited in tickets and sold out.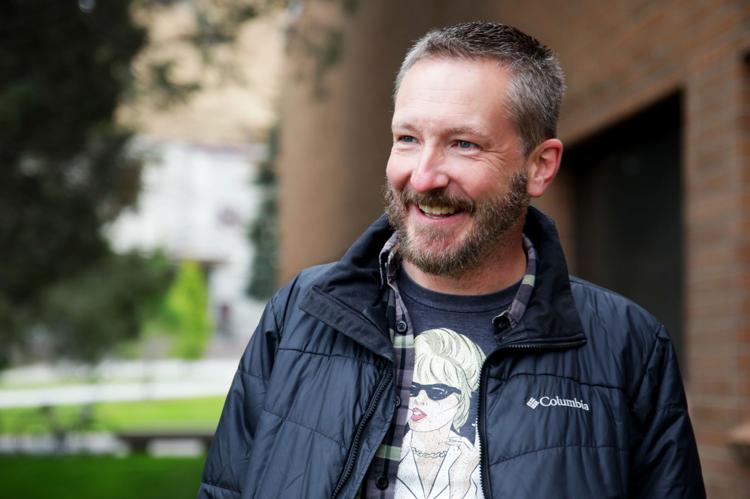 The Rep will take that concept out of a car and check it into hotel rooms in April. Legg has been refining plans to overhaul the national tour and has more community initiatives, with more details coming in the spring.
BetweenTheLines Theatre, an indie company that has been home at the Roxy Theater for three seasons, is moving a new production to the MASC Studio in April. Director/founder Mason Wagner said the space will allow them more physical space for the production of "The Buffalo Play," an original script written by Kendra Mylnechuk. She's a co-founder of the MT + NYC Collaborative, a cross-country company. After the premiering in Missoula, the two groups will take the production to The Tank in New York for more than 10 dates. Ideally, Wagner said, it will be picked up for a longer run.
In February, another homegrown Missoula production, "The Dirty Sexy Chocolate Show," will tour around Washington, Montana and Oregon.
On the indie theater front, two local theater-makers have opened a space to help incubate new theater with an eye toward inclusion that younger theater majors seek. The Good Work Studio, owned by Hillary Sea Bard and Chris Torma, will offer classes and workshops, including a script-reading gathering. Bard has an MFA in theatre directing from UM; Torma has a bachelor of arts in drama, and both have been active in local theater.
Bard said she hopes the studio can "bring opportunities to the community for exploration and development in the technique, the art, and the appreciation of theatre. Whatever your age, experience or income there is something for you. We are an inclusive company that invites persons of all abilities, gender identities, colors, races, sexual orientations, and religious beliefs. With our classes, activities, events and productions there is (at the very least) something for everyone."