The production received $300,000, according to a news release from Gov. Steve Bullock's office.
Zupan, who's read the screenplay Harris wrote himself, said he remains "guardedly hopeful" that Harris can make the film.
"It would showcase Montana and that Breaks country up around Great Falls that I love so much," he said.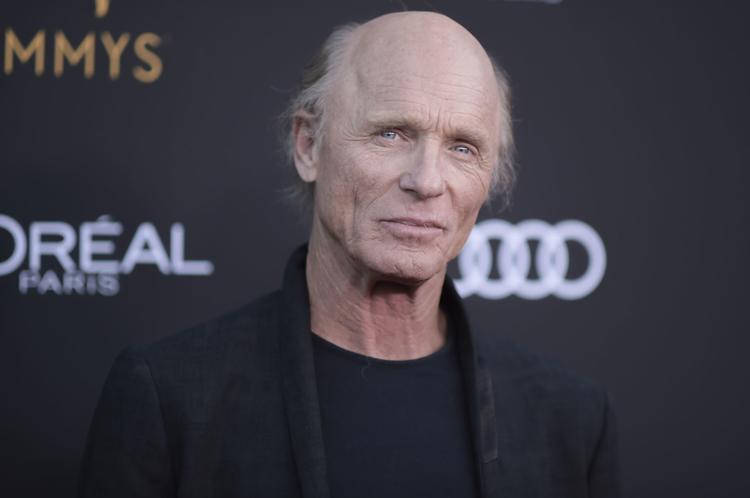 Earlier this year, Harris' intense work as the "Man in Black" in the HBO series "Westworld" raised his profile to perhaps its highest point in his career. Over the course of the summer, he frequently told the media about the passion project and the need for funding if he was going to be able to film it.
Harris told the Los Angeles Times the book is "really hauntingly beautiful. It's got some suspense and great drama but it's a real character thing."
He told Vulture, "I've only directed two movies and I haven't directed in ten years. I really love doing it, and this is a novel that I think could make a really cool movie. I adapted it a couple years and I've been trying to do it for the last three years. I really, really, really want to do it."
A USA Today article published in June listed the cast as Oscar winner Robert Duvall, Garrett Hedlund (Steven Soderbergh's HBO series, "Mosaic") and Amy Madigan ("Gone Baby Gone"), who is Harris' wife.
You have free articles remaining.
In Zupan's novel, a sheriff's deputy named Valentine Millimaki is assigned to the overnight shift at the Copper County Jail. Suffering from insomnia and difficulties with his marriage, he finds himself drawn into late-night conversations with John Gload, an unrepentant criminal now in his 70s. Millimaki, haunted by recent search-and-rescue operations that ended in tragedy, finds he has more in common with Gload than he wants to admit.
Zupan grew up in the "Tri-Cities" of Centerville, Stockett and Sand Coulee before moving to Great Falls. In college, he began riding bucking horses bareback. He turned pro, only leaving the sport behind after a devastating neck injury.
He studied creative writing at the University of Montana and began working as a carpenter alongside other aspiring authors who needed to support themselves with a trade. As his career progressed, he would save up money and vacation time to write, sometimes holing up by himself in hotel rooms. He produced several novels before "The Ploughmen," which was picked up by a national house, Henry Holt, and published in 2014.
In a review, National Public Radio called it "a remarkable novel, beautifully executed and dark as pitch. It's almost hard to believe that it's a debut."
Given the number of productions that ultimately can't get off the ground, Zupan was reluctant to count any blessing until he's "there eating popcorn in front of the screen."
"There's half a dozen writers in Missoula, I'm sure, who've had interest from the film industry and ultimately nothing happened," he said.
In the time being, Zupan has been busy at work on his follow-up novel, which isn't yet titled. He began the book more than 20 years ago, when he went to fetch his daily paper and found a white supremacist publication from an outlying county on his boulevard.
He was reluctant to say too much about the book yet, only that it involves an Aryan Nation compound in a fictionalized version of White Sulphur Springs. He considered it an odd coincidence that when he began writing it decades ago, he envisioned the leader of the group looking just like Ed Harris.