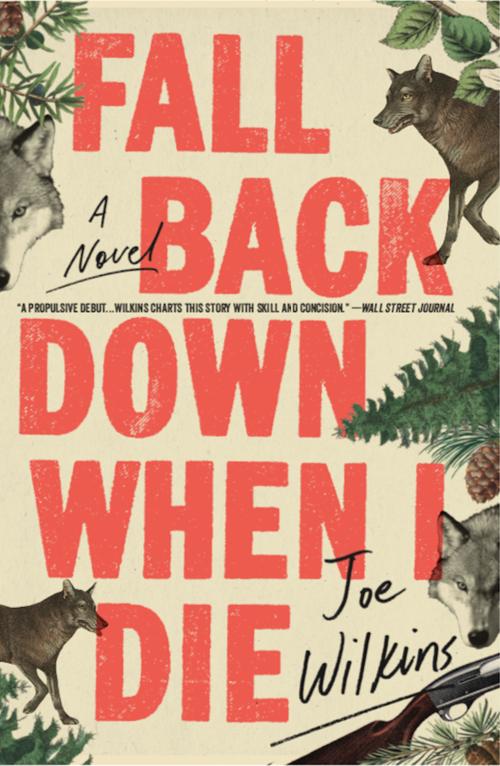 Editor's note: "Fall Back Down When I Die" by Joe Wilkins is a finalist in the Fiction category of the 2020 High Plains 
Joe Wilkins was born and raised on a sheep and hay ranch north of the Bull Mountains of eastern Montana. "Fall Back Down When I Die" takes the reader back to this rugged land with a contemporary novel, where tensions sizzle over land rights and hunting regulations.
Every character is tangled up in relationships deeply tied to the memories and the history of this land, many who feel squeezed out of the only life they know.
Wilkin's description of the people and the land is as lyrical as it is true.
"My father shot himself, he said. That's what my old man did after he was laid off, and then rehired, and then laid off again, and then had his truck repossessed, and really his whole goddamn life stolen out from under him. Stolen all for the sake of the spotted goddamn owl."
"They traveled on into the BLM land that mapped the heart of the Bulls, a land that had once belonged to the Crow, to the grizzly bears and buffalo. A land homesteaded less than a hundred years ago and abandoned not long after, a wilderness now of collapsed coal mines and yawing shacks, ghost towns not even old-timers could recall the names of, where the dry arteries of forsaken train lines bled into cactus and grass."
This heartbreaking novel is an unforgettable tale of love and sacrifice. The bond that develops between the young rancher Wendell and the traumatized seven-year-old Rowdy is a haunting story that will be long remembered by the reader.
Wilkins is also the author of four poetry collections and the memoir, "The Mountain and the Fathers." He now lives with his family in western Oregon, where he directs the creative program at Linfield College.
Corby Skinner is the director of The Writer's Voice and coordinates the High Plains BookFest.
Stay up-to-date on what's happening
Receive the latest in local entertainment news in your inbox weekly!