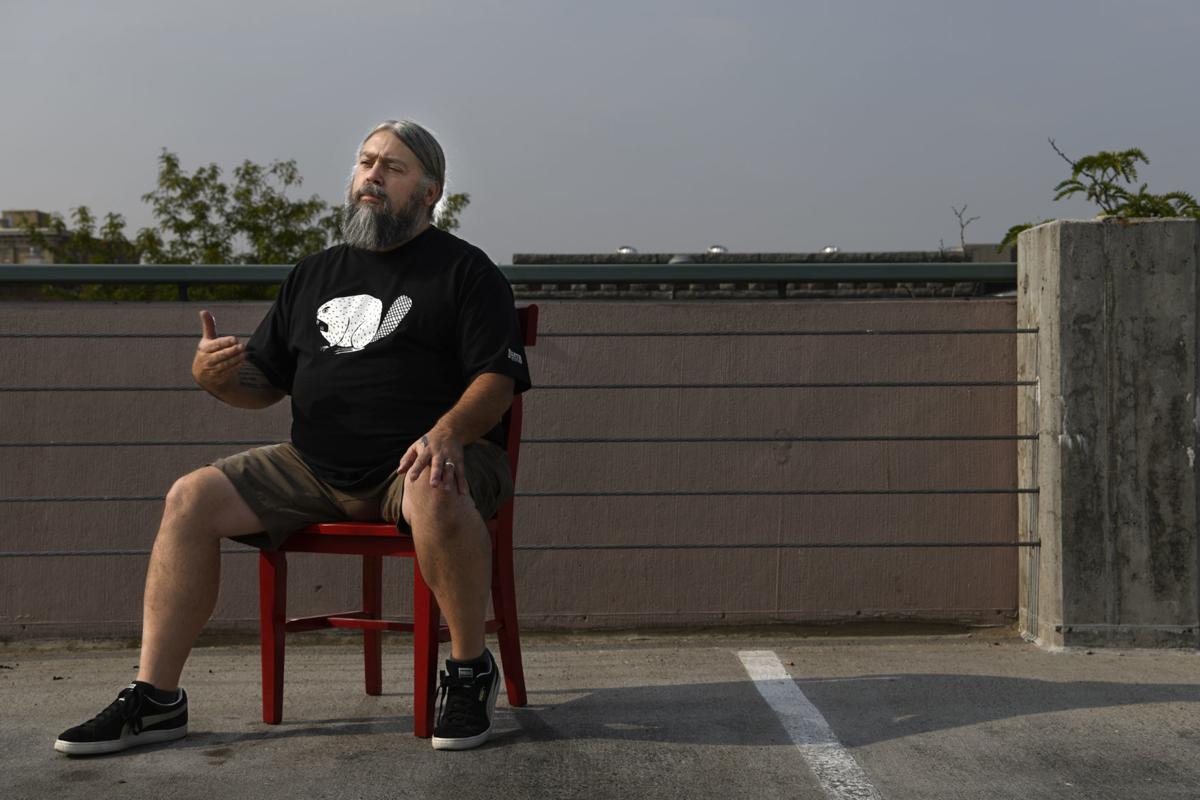 Missoula writer Chris La Tray has won the 2018 Montana Book Award.
​His book, "One-Sentence Journal: Short Poems and Essays from the World at Large" (Riverfeet Press) was selected for the honor, which "recognizes literary and/or artistic excellence in a book written or illustrated by someone who lives in Montana, is set in Montana, or deals with Montana themes or issues," according to the news release sent out on Monday.
It describes the book as "a collection of poems grouped by the seasons over the course of one year. Each captures the intransigence of a moment in a single day and celebrates the intimate relationship between nature and self. Interspersed are essays on life and living in Montana. La Tray's poignant yet humorous observations challenge readers to reflect on their own surroundings and share in his gratitude for the beauty of the natural world."
La Tray writes fiction, nonfiction and is also a photographer, a bookseller aT Fact & Fiction, and writes book reviews and author interviews for the Missoulian. He began the journal as an exercise to produce one sentence a day. He said he was "equal parts grateful and stunned, frankly," by the award.
Four other books were selected for honors:
- "A Traveling Feast," by Rick Bass (Little, Brown and Company). The judges called it "an odyssey to some of America's most iconic writers as well as a record of self-transformation as Bass seeks to recapture the fire that drove him as a young man."
- "Warblers and Woodpeckers: A Father-Son Big Year of Birding," by Sneed Collard III (Mountaineers Books.) The Missoula writer recounts a year spent on the hobby with his teenage son, as they try to meet the birding world's definition of a "big year," sighting as many birds as they can.
"With a measured blend of humor, natural history, and adventure, this tale takes readers to great birding hot spots of America and beyond, both to experience their incredible avian wealth and to experience the focused, often eccentric, world of ornithological travel," the judges said.
- "The Flicker of Old Dreams," by Susan Henderson (Harper Collins). "This is a novel about a young woman who comes most alive while working in her father's mortuary in a small, forgotten Western town. Set in America's heartland, 'The Flicker of Old Dreams' explores themes of resilience, redemption, and loyalty in prose as lyrical as it is powerful," the judges said. Henderson is an award-winning poet who lives in New York City.
- "Howl Like a Wolf!" by Kathleen Yale (Storey Publishing.) The Flathead area resident writes scripts for the SciShow, moved into children's books. The judges said her "creative and beautifully illustrated interactive guide makes learning about animals fun for children. Fifteen animals explain their amazing feats and invite kids to enter their world by mimicking their behavior — an imaginative approach to learning that fosters curiosity, empathy, and dramatic play."
The award was created by the Friends of the Missoula Public Library in 2001 and is picked by a committee.
The 2018 judging committee members were Behem of Chester; Marje Doyle of Missoula; Stef Johnson of Butte; Alice Meister of Bozeman; Jessie Pate of Helena; Mary Drew Powers of Whitefish; Kim Siemsen of Glendive; Debbie Stewart of Great Falls; and Gavin Woltjer of Billings.
The awards ceremony will take place on April 10 during the Montana Library Association Conference in Helena.