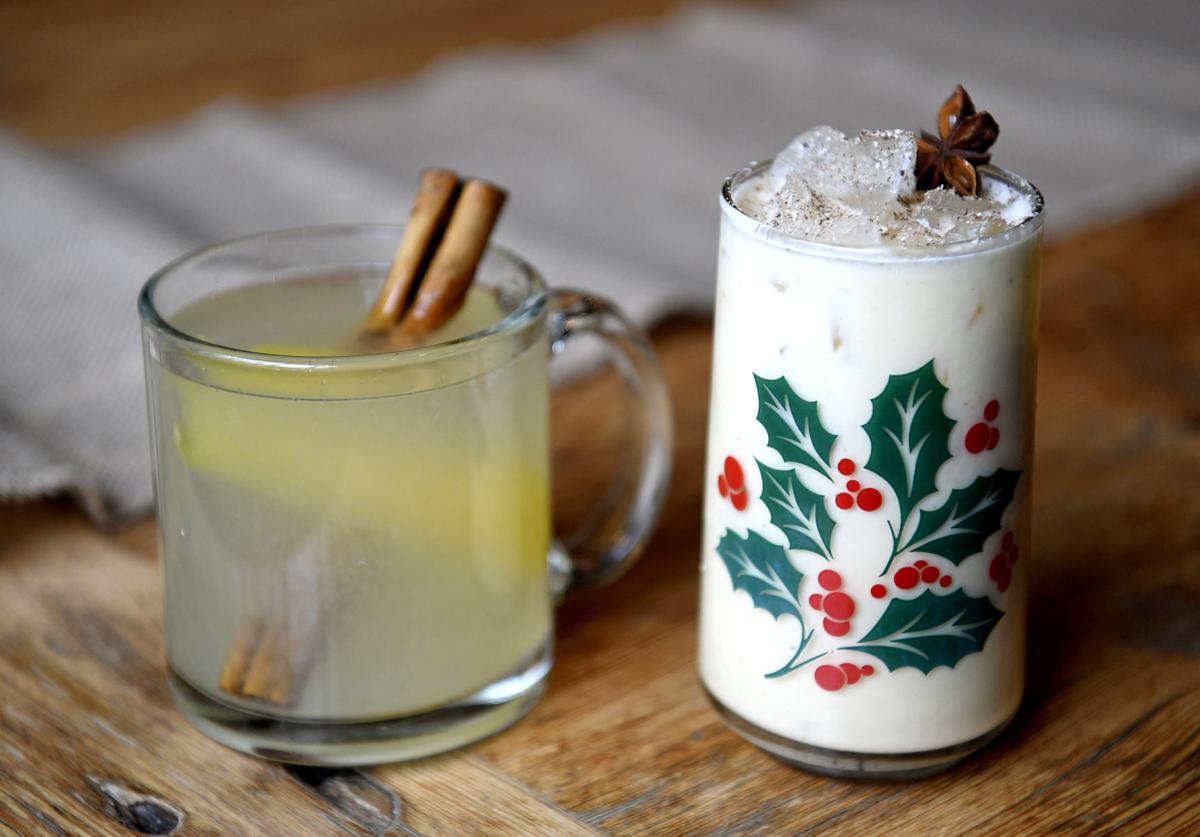 There's always plenty to drink during the holidays and local cocktail bars are trying to take that experience to the next level with artisan cocktails to cozy up with.
Michael Ochsner, owner of Plonk in Missoula, looks at cocktails not only as a way to catch a buzz after a large dinner, but as a vehicle to gather with friends and family in a responsible way.
"We've come up with an array of different warm and on-ice cocktails that are fitting for the season," he said.
The Fireside Chat is one of the three options they are offering for the holidays. It's a take on a hot toddy, he said.
"One of our more innovative bartenders actually found a tea from Lake Missoula Tea Company called Willy Wonka. ... It's very Christmasy. We actually steep that tea in bourbon to make the base of it."
"Then that cocoa cardamom bourbon is combined with maple syrup which has been steeped in WhistlePig bourbon barrels. That bourbon mixed with hot water, fresh nutmeg, a little bit of orange oil and orange garnish," he said.
The Yeti, he said, is a take on eggnog. It is brandy infused with chai tea and simple syrup with ginger, white crème de cocao and cream dusted on top with cinnamon.
Sticking with the holiday theme, Plonk offers a drink called a Marv and Harry based off Macaulay Culkin's classic Christmas film, "Home Alone."
It's a mixture of a pimento dram, blackstrap rum, Becherovka combined with maple syrup, hot water, lemon and a cinnamon stick.
Customers can order drinks online and Plonk will bottle up the cocktails for a pick-up option.
Montgomery Distillery will also be starting its holiday cocktails, said tasting room manager Brett Puryear.
The eggnog is an all-around favorite during the holidays, and it's made with the Montgomery's rye whiskey as well as a hot toddy.
"One thing we've been playing with is our pecan," he said speaking of their cocktail called Bonaventure.
"We have this pecan liquor we call praline dram and experimental bitters which are allspice and raisin flavors. It's kind of like a Sazerac," he said, adding that the drink also has the house rye whiskey.
The Iron Tusk is also available as a rye whiskey base drink with allspice liquor, a cinnamon syrup, lemon juice and Angostura Halo.
"I don't try to overdo it on hot drinks," he said, "my philosophy is just the seasonal flavors."
"The eggnog is super rich, you got a hot drink with the toddy and then traditional cocktails, meaning cold cocktails that are utilizing late fall early winter spices."
He said that most of Montgomery's drinks are refreshing year round, but during the winter they tend to do more rich drinks along with eggnog.
"We use a lot more nuts and spice for winter and fall cocktails and then when summer rolls around we use more fruit and herbs."
Dine-in options are available at Montgomery Distillery with social distancing per the state health directive, and customers can pick up packaged liquor.