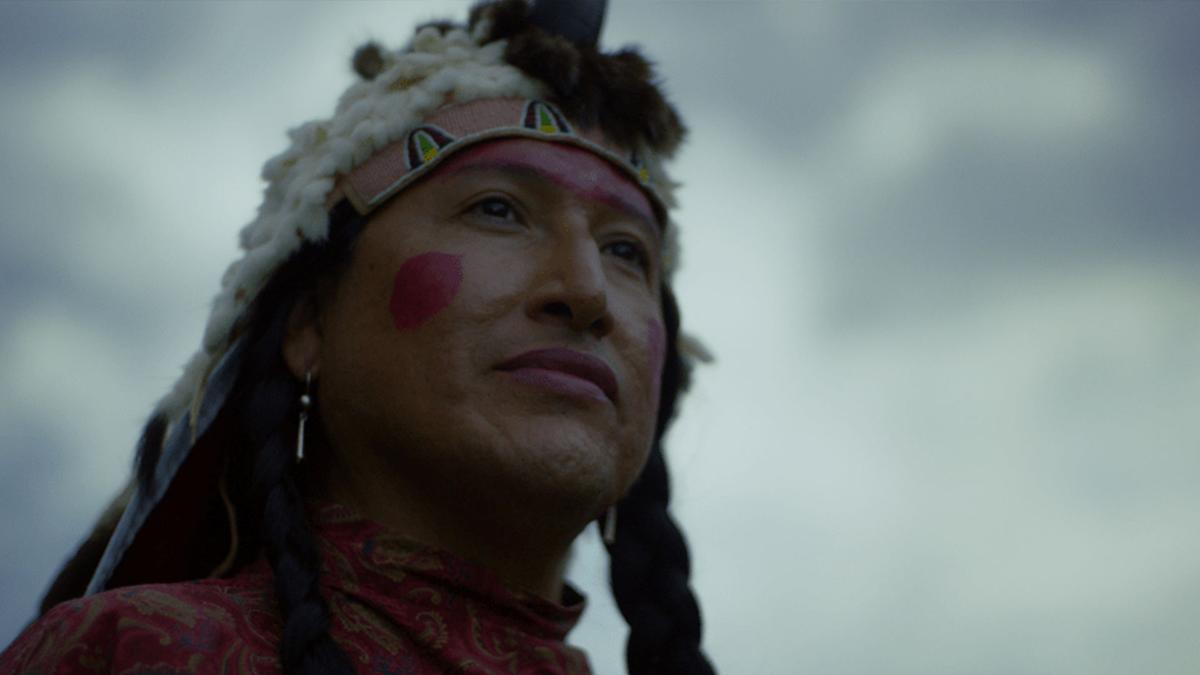 The sixth annual Montana Film Festival continues Friday-Sunday, with five feature films plus shorts blocks — including many movies that aren't yet available on streaming platforms. For $20, you can get a pass and watch the films whenever you want during the festival. Head to montanafilmfestival.org for more details.
An English painter named Dihlon (Benjamin Rigby) departs Helena in 1868 to follow his muse on the frontier with the aid of an Indigenous guide, Jacey (Kiowa Gordon). Before they leave, a characteristically salty (and racist) fellow tells him he needs to go find the real truth with his own two eyes.
From there, Travis Fine's feature disposes with cliches of Western films, modern or historical, and sets about revising what was always revisionism in the first place. It's a journey of self-discovery, but it's focused on the queer community that's been written out of most stories set in the West.
Journeys plural would be more accurate — it's a triptych, with three timelines and pairs of protagonists in each.
In modern-day Wyoming, a trans teenager named Jay (Ryan Cassata) attempts suicide after a traumatic event and seeks help from a therapist, Andrea (Kate Bornstein). In 1979, over in Barstow, California, a fledgling photographer and shy, awkward high-schooler, Gabryal (Uly Schlesinger) is befriended by a significantly more free-spirited exchange student, Alasen (Jessica Allain).
While the time periods shift frequently, the intimate, handheld cinematography gives the stories visual continuity that matches the thematic through-lines.
(Montana viewers should note that the Treasure State locations include Anaconda, Ennis, Philipsburg, Shelby and Virginia City. Local actors include Lily Gladstone, Sam Jaxin Enemy-Hunter, and Amber Rose Mason.)
There's a dreamlike quality as Dihlon and Jacey explore the landscape, and Gabryal and Alasen hitchhike to Hollywood. They meet up with an older couple who open up their minds to the world outside of sleepy little Barstow. Likewise, Jay's stay at a center for queer youth in Laramie aids his sense of isolation. Back in the 1800s, a Crow two-spirit introduces the concept to Dihlon.
These separate stories unfold slowly and deliberately — explaining much further would wreck a careful, larger design.
While hard-won self-discovery leads to refuges of happiness, Fine doesn't pretend that it's always safe to be out in the West, regardless of the time period. Tragedy does emerge, but the film's underlying mood and message are defiant and celebratory, as one generation extends a hand to the next to show them they're not alone, nor are they the first.
Stay up-to-date on what's happening
Receive the latest in local entertainment news in your inbox weekly!