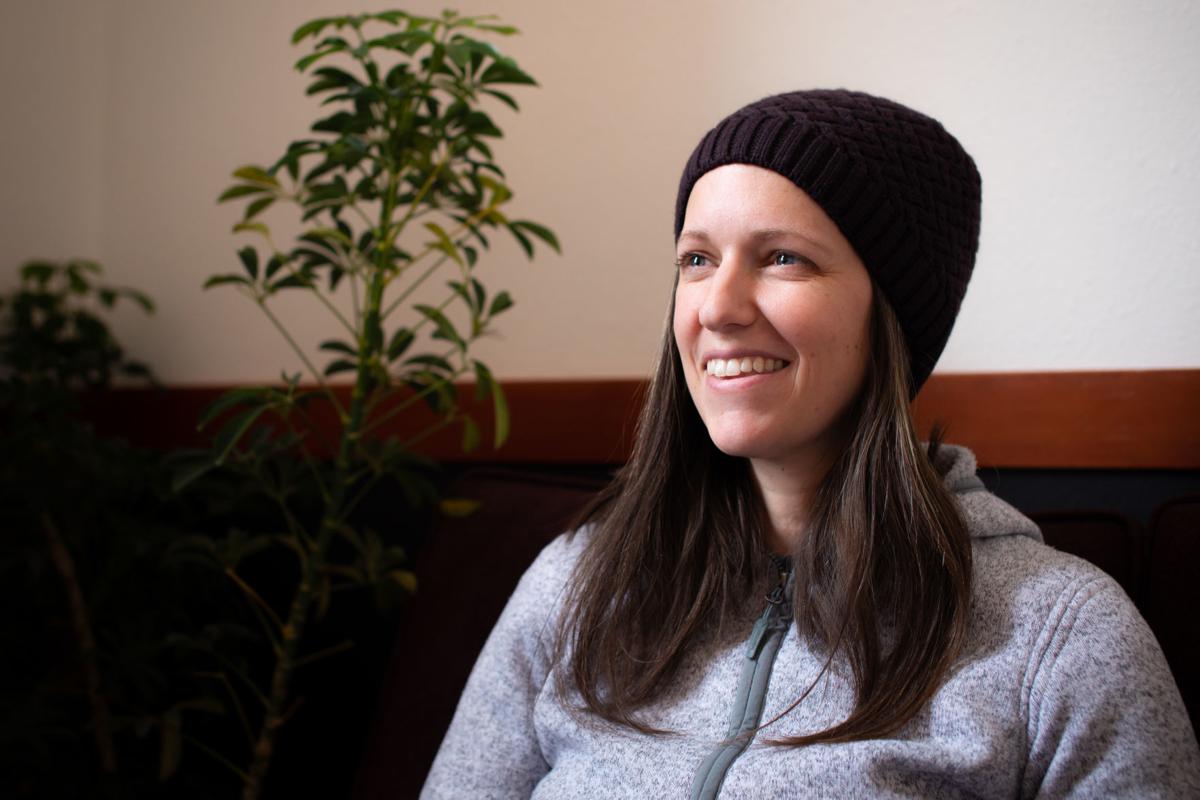 The projectors have clicked off and the now a different reality sets in: tabulating the numbers.
The 17th annual Big Sky Documentary Film Festival, which ran from Feb. 14-23 in downtown Missoula, set a new record for attendance, according to preliminary figures.
The early total is 20,809 entries, passing the previous record by just over 3,000, said executive director Rachel Gregg, making for a total attendance increase of 17.7%
This year, the festival screened 149 movies culled from more than 2,000 submissions. Joanne Feinberg, who's founded and directed programming at festivals in the Northwest, was hired to fill in for programmer Doug Hawes-Davis, who is on sabbatical. 
She pushed for fewer movies. Gregg said they typically aim for around 150, but the number can reach as high as 180 as special programming stacks up. 
Holding it down to 150, however, cleared time on the schedule to screen more movies two times.
"Would we lose people if we just didn't have more content to give?" Gregg said they wondered. It didn't. Instead, it provided more time for word of mouth to circulate and raise the turnout for the second screening.
"Now we know — we've proved that's a nice number for our audience to be able to digest," she said.
It's "exciting growth," she said, and they "look forward to leaning in and responding with more advanced ticketing systems and larger seating capacity in 2021."
This year, the venues were the Wilma, Roxy Theater, Elks Lodge and the new Zootown Arts Community Center building on West Main Street, which has a performance space called the Show Room. The Big Sky Film Institute also moved its offices to the upstairs of the new ZACC.  
Regarding some numbers, comparing this year to last year is not "apples to apples" in some senses. The MCT Center for the Performing Arts, which seats about 302, was unavailable this year due to a scheduling conflict. (They hope to return there next year, citing the size and viewing experience.)
Since last year, the Roxy Theater replaced its seats with larger, more comfortable (and fewer) chairs, meaning its largest space seats 102 people. They might rethink the ZACC performance space, which was arranged with chairs on the floor and some risers in the back.
As a whole, they were working with 8,000 fewer seats over the course of the festival. Yet the average attendance per screening was up 19%.
There were more sold-out screenings, too. Last year, again with larger venues in play, there were five sold-out screenings. This year, 31 out of 105 screenings sold out. 
"Something's happening there, and I'm trying to suss it out from the numbers," she said. 
This year, they screened a new documentary, "The House That Rob Built," about former Lady Griz basketball coach Robin Selvig. The movie, directed by a former player, Megan Harrington, sold out two initial screenings and a third one that was added later. Gregg said that Montana-made films often do so. In 2018, it was "Dark Money," which examined the influence of anonymous funding on elections.
You have free articles remaining.
Promotions made a difference, too, Gregg said. They hired Bonfire Branding and Communications to handle their social media. A Tourism and Business District Improvement Grant paid for advertising in direct-flight markets.
Based on credit-card ZIP code data, people visited from 32 states and nine countries. The festival also conducts an audience survey, and Gregg expects those figures will increase.
More than 50 percent of the filmmakers were women, according to Feinberg. There were 35 different countries of production. And there were about 231 visiting filmmakers, including directors, producers and industry professionals attending the five-day DocShop filmmakers conference. 
One filmmaker, Arthur Jones, came to Missoula to screen his debut documentary, "Feels Good Man." It's a feature-length exploration of how an innocent cartoon character created by an independent artist, Matt Furie, somehow became the Pepe the Frog we all know, a meme so popular with the far-right that it's been labeled as a hate symbol by the Anti-Defamation League. 
In an email, Jones said that they submitted the film to "probably a dozen festivals" initially (it was also accepted into Sundance Film Festival) and are playing many more now, with screenings all through March and April.
"Once your film gets into festivals like Sundance, Big Sky and True/False, other festivals start contacting you. The January and February festivals open doors for your film to screen elsewhere over the course of the year."
He said that Feinberg reached out to his team initially and they "jumped at the chance."
"We wanted to play documentary festivals specifically, and Big Sky has a solid reputation," he said. He thought it was "mind-blowing" that they had a retrospective of movies by Julia Reichart and Steve Bognar, a team who just won the Best Documentary Feature Oscar for their movie, "American Factory."
He also noted that Missoula was a great destination, with "some of the best bars in America" and provided the chance to try cross-country skiing for the first time.
The festival is examining ways to adjust their passes and and looking at systems other festivals use.
You can attend a screening with either an all-access pass (for filmmakers), all-screening passes, individual tickets, a five-punch pass or an individual ticket. That mix of levels led to some people getting turned away at some screenings. 
"We want to find a good balance between making passes affordable and accessible but also incentivizing people. It is shifting toward becoming a pass-oriented event. But I love the five-punch, because it sort of gives you spontaneity, but it also isn't a real ticket," she said.
They might use priority entry for pass-holders who can get in early, for instance, and they want to encourage people to use online reservations to eliminate the chance element, while keeping in mind that older moviegoers might not like the extra steps online.   
They do want to keep the individual ticket price affordable and under $10, since the festival is held for local audiences. There have been questions from industry people about holding it this early in the year, but it's a "bright spot" for local residents, Gregg said.
It helps if the weather cooperates, which it did this year, particularly compared to freezing temperatures in 2018 and 2019, she said.
Outside of the two filmmaker retrospectives and student films, everything that screened came via the open call for submissions, a point of pride for them.
"We're not just looking at what other film festivals are playing," she said, which has given them an edge and element of discovery. "Of course, we look at crowd-pleasers and the Montana audience, but there's so much opportunity in that open call."
The winners of the short film or mini-doc competitions at Big Sky automatically qualify for the Academy Award for Best Documentary Short. In 2019, a film called "St. Louis Superman," about an activist in Ferguson, Missouri, won the top prize in its category at Big Sky and was in the running for the Oscar.
That mass of submissions is vetted by a jury. All told, the nonprofit relies on almost 200 volunteers to run the event, and staff increases to more than 50 including some of the venues' in-house employees.
Stay up-to-date on what's happening
Receive the latest in local entertainment news in your inbox weekly!