Horses, always objects of fascination in Montana and around the world, are gaining some cultural cache, being utilized in therapy and as a way for humans to reconnect with nature.
"I think it's a sign of the times," said Janet Rose, Equus Film Festival founder and director. "More and more people are hearing about, learning about, wanting some kind of a connection with horses."
Which makes the Missoula-based festival all the more exciting for Rose, who used to helm the International Wildlife Film Festival and saw a similar mainstream acceptance of nature films a decade or so ago.
Horses are another lens to view issues like wildlife conservation, slaughter or the human/animal relationship — seen through longtime horse lovers and veterans who find needed therapy through learning to ride. They can transcend politics and people, Rose said.
In its fifth year, the festival is going with a new theme — healing and hope, which drew more attention, Rose said, garnering around 100 film entries.
"It resonated with a lot of people," she said.
"A lot of these stories are really, really inspiring," Rose continued. "Equine therapy, between children or veterans and horses, is becoming a big, big thing."
The festival will cover many of these topics — along with a usual mix of ranch stories, Native American-focused films and education on horse slaughtering.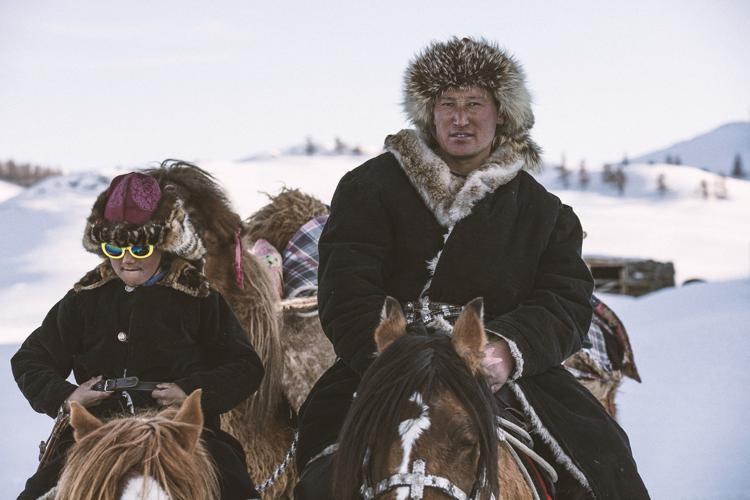 The highlights include the documentary short "A Horse, a Convict, a Chance for Change," which tells the story of a prison program where inmates train wild mustangs. As one would expect, the training benefits both animal and human.
The movie's director, as well as the leader of the Wild Horse Program (based out of Rio Cosumnes Correctional Center in California) will be on hand for a post-film discussion.
The film "Honoring Veterans, Honoring Mustangs," will be accompanied by a virtual-reality display presented by the Mustang Heritage Foundation, where viewers can ride alongside wild horses.
In the music videos block (presented by Missoula musician John Floridis), Rose was particularly excited about "Cobra the Mustang — Wild to World Champion."
The six-minute video tells the story of Cobra, an "unadoptable" horse that ended up winning top honors in Western Dressage from the U.S. Equestrian Federation after his trainer took a chance on the wild animal.
The film is up for several awards, including Best Music Video and Best Film Representing the EIFF Mission.
"It's just such an exceptional story," Rose said. "The message of that is just so powerful."
The festival has a global scope, but doesn't leave local issues behind.
There are films and attendees from across the U.S., as well as Australia, Denmark and Switzerland and two screenings of "A Cavallo Del Tempo," a video exhibition of the history of the horse that was on display in Florence, Italy in 2018.
Special presentations include the VR event (at two separate times), the history of the Nine Mile Ranger Station's federal horse packing program and a talk on Equine Welfare and legislation from the senior equine protection adviser for the Humane Society.
"The whole thing is about raising awareness and education to improve the well-being of horses," Rose said. "We're not afraid to tackle the issues."