Montana Film Festival: Edgy indie films and a Montana classic
The Montana Film Festival kicks off on Thursday with the Missoula premiere of "Mickey and the Bear," an indie film shot in Anaconda. Here's a guide to some of the highlights this weekend.
Montana Film Festival: Homegrown projects and fresh indie selections
The Montana Film Festival is now in its fifth year and — due mostly to circumstance — has fallen into a rhythm of featuring one new and one classic Montana-made film.
This year features "Mickey and the Bear," set and shot in Anaconda in 2018, along with "Heartland," a 1979 Western shot on a Montana ranch.
"We hope that the draw is there for the two (tentpoles) and that brings people to the other films that we have," co-organizer Marshall Granger said.
Even in their fifth year, Granger and co-organizer Alana Waksman said they get some visitors who think the festival is made up of all Montana films.
"The rest of the films are ones that have caught our attention," Waksman said, either through submission or from other film festivals.
"St. Frances" won Best Narrative Feature at SXSW, while "Swallow" and "Burning Cane" took home prizes at the Tribeca Film Festival.
There is still a strong Montana bent to the festival though, especially on the filmmaker side. One film, "Cuck" was directed by Rob Lambert, who grew up in Billings. The annual script reading features Vera Brunner-Sung's script for "Bitterroot," a story about an Hmong man living in Montana. She's hoping to shoot the movie in the Bitterroot in summer 2020.
A featured short, "Montana, GA," was filmed in Georgia, but Waksman said the director, Ryan Dickie, is hoping to film a feature-length version in Montana. He'll be scouting for locations while visiting to discuss the film.
"That's a unique element of the festival," Waksman said. "To bolster up films in progress and keep them moving."
The events that have led to an annual tentpole indie set in Montana are more circumstantial, Waksman felt. The Montana Film Office hasn't had steady tax incentives through the years, and some decisions on why to shoot here are more off-the-cuff. For 2017's "The Ballad of Lefty Brown," Waksman said, star Bill Pullman simply suggested they try Montana because he owned land here.
However, Granger and Waksman were already thinking ahead to next year: an indie film is wrapping shooting in Kalispell, according to Waksman, meaning it might be on schedule to release around this time next year.
"It has just become a spot we hold for that," Granger said. "Without that, the festival would still be what it is."
Below are some highlights from the Montana Film Festival, which runs Oct. 4-6. A full schedule can be found at montanafilmfestival.org. 
This documentary/drama hybrid follows a group of young activists who intentionally get arrested and booked into a detention center for illegal immigrants. Marco Saavedra and Viridiana Martinez gain access to the Broward Transitional Center in South Florida, where they plan to expose the institutional trappings that keep immigrants there for years with no due process, and maybe help some get out.
The drama part comes during the scenes inside the prison, where, obviously, the filmmakers couldn't shoot Marco or Viridiana. The staged scenes are interwoven with talking-head interviews and documentary footage in a "gripping fashion," according to a review in the Hollywood Reporter.
"(The directors) Ibarra and Rivera maintain an effortless balance between genre-rooted entertainment and concern for real human suffering caused by governmental policies," reviewer John DeFore wrote. "They get viewers wrapped up enough in the narrative that it takes a while to appreciate the courage required to set it in motion."
Saturday, Oct. 5, at 4:30 p.m.
Filmmakers and comedians have long set their sights on the 'burbs for easy satire — here's another entry into the canon from improv comedians Jocelyn DeBoer and Dawn Luebbe. They set "Greener Grass" in a non-specific mishmash of decade tropes, with '50s and '60s style hairdos and '80s prep clothes on the husbands. The snark and satire is biting, but, as noted in a Variety review, "99% clean."
The film features a couple of members of "Saturday Night Live," including Beck Bennett and writer Neil Casey. Other comedians in the cast include Mary Holland, D'Arcy Carden, Will Hines and Lauren Adams.
"Greener Grass" seems, according to Variety reviewer Peter DeBruge, to be a future cult classic, in the off-kilter satirical vein of "Mean Girls" or "Clueless."
"It's basically the best 'Saturday Night Live' movie that 'Saturday Night Live' never made," DeBruge wrote.
A Q&A with producer Natalie Metzger (who also produced 2018 festival highlight "Thunder Road") will follow both screenings.
Saturday, Oct. 5, at 4 p.m.
Sunday, Oct. 6, at 4 p.m.
This fills the film festival's quota for darkly poignant indie drama, with slow, tense shots of rich people being rich, but unhappy.
The protagonist, Hunter (Hailey Bennett), is married to a rich, handsome executive, but she's not happy and deals with her stress by swallowing items like rocks and marbles. Once she finds out she's pregnant, Hunter ups the ante, swallowing more and more dangerous items.
There's a strong feminist slant to "Swallow," as outlined in Stephen Whitty's review in ScreenDaily. Hunter controls her body in the only way she can, as her mother-in-law and husband pressure her to wear certain clothes or do her hair in a certain way. Not to mention the societal pressures of acting like the perfect well-to-do wife.
"Yes, she's deliberately hurting herself, mostly just as a way to remind herself she's still alive. But also to remind herself that this is her body, something — maybe the only thing — over which she still, ultimately has control," wrote Whitty.
Friday, Oct. 5, at 7 p.m.
Sunday, Oct. 6, at 12:30 p.m.
Continuing a tradition started at their first festival (where "Heartland" was also screened), the Montana Film Festival will show a classic movie shot or set in Montana.
"Heartland," set in Wyoming and shot on a Montana ranch, was released in 1979 and starred Conchata Ferrell, as a widow who takes a job as housekeeper on a ranch, and Rip Torn, the ranch owner.
Roger Ebert gave the movie four stars in a January 1981 review, calling it a movie that "affirms life," despite its unblinking look at life on a working ranch, including pig and cow slaughters.
"All of 'Heartland' is stunningly photographed on and around a Montana ranch," Ebert wrote. "It contains countless small details of farming life, put in not for 'atmosphere' but because they work better than dialogue to flesh out the characters."
Q&A to follow screening, featuring executive producer Annick Smith, director Richard Pearce, writer William Kittredge, actor Megan Folsom and more.
Sunday, Oct. 6, at 6 p.m.
'Mickey and the Bear' takes a hard, truthful look at small-town Montana
"Mickey and the Bear" immediately places itself among the very best Montana-set movies ever made, marking another stellar entry in a recent film revival of sorts for the state. 
The film, a script and directorial debut from New York University student Annabelle Attanasio, is set and was shot in Anaconda and follows 18-year-old senior Mickey (Camila Morrone), who lives in a trailer just outside of town with her father, Hank (James Badge Dale). He's a veteran on a lineup of prescription pills for pain, depression and PTSD. Her mother's death from cancer still hangs over both of them like a storm cloud.
As Mickey nears the end of her senior year of high school, she starts planning her adult life. At first she's drawn into the idea of marrying a local boy, Aron, who works for his dad in town and can provide them a house and boat to take the family to Georgetown Lake. Later, Mickey starts to fixate on the idea of college in California, encouraged by another classmate who was accepted into the San Francisco Conservatory of Music.
Her relationship with her father complicates things. Hank doesn't seem to work, never has any money, constantly drinks and pops another oxycodone when he's not feeling right. He repeatedly begs Mickey not to leave him and she resignedly says, every time, "I'm not going anywhere," as much a cold truth as a prison sentence.
The movie is brisk, just under 90 minutes long, and it packs a lot of narrative in between plenty of small-town exposition. Attanasio has a knack for including little details — a focus on the track and field announcer who looks like any Montana dad, a daytime tryst in a car pulled over on a dirt road in the woods, and a bonfire party with a tinny Bluetooth speaker blaring electronica music to a group of redneck kids.
Costumer Lucy Hawkins, production designer Katie Fleming and art and set decorators Tessla Hastings and Lauren Norby (both Montanans) do an incredible job making each and every character lived-in and finding a real essence of small-town Montana, without giving in to clichés.
Conor Murphy, the director of photography, does a sterling job as well of finding anything and everything unique about the setting, from Anaconda's gorgeous throwback main street (the Club Moderne neon provides a great space for moody scenes) and the surrounding wilderness, as in a scene on the Bitterroot River.
To see Montana with this fullness, vibrant and real and current; no veneers of period setting or one town standing in for another, is a comparative rarity that makes "Mickey and the Bear" a delight.
The characterization as well rings true, for good and for bad. Attanasio told the Missoulian she chose Montana in part because of the high veteran population, within which Hank fits a mold of broken ex-Marine to a T, his clear care for Mickey occasionally overridden by angry outbursts or sinister hints of him confusing her for her mother when under the influence.
He veers from hilariously Montanan (at one point failing to figure out where Mickey's British exchange student classmate is from, before confidently handing the kid a hunting rifle) to deeply sad, pridefully refusing help from anyone and everyone, no matter their intentions. He fails to see as well how he's driving his daughter away — or worse, recognizes it and does nothing.
In the end, it's clear that "Mickey and the Bear" is a coming-of-age story, yes, but among its many eccentricities, setting and willingness to look at a harder side of teenage life ("Sixteen Candles," this is not) it stands out. "Mickey and the Bear" will make you glad you live in Montana, and may make you look a little more kindly, too, at your neighbors, whoever they may be.
With 'Cuck,' a Montana-raised director examines online rage
Director Rob Lambert's new independent film, "Cuck," descends into the world of the alienated white male who falls in with white nationalist and misogynist views online.
If you haven't spent too much time in certain places on the internet, "cuck" is short for "cuckold," as in a man whose wife has been unfaithful. The slur, "cuckservative," was coined by right-wing fringe figures to insult other conservatives, and now "cuck" is a general emasculating word. 
The film's protagonist, Ronnie, is the kind of young man prone to calling other people "cucks." He's in his 20s and single. He lives alone in the San Fernando Valley with his sick mother. He's been rejected by recruiters for the Army, so he can't follow in his deceased father's footsteps. He has some sort of low-level crime on his record and can't find work. He's "emotionally ill," Lambert said, and finds a home where many people like him do: extremist chat forums and comment boards, where he begins likewise spouting rants against people of color, immigrants, women, minorities and progressives.
The movie doesn't empathize with him or absolve any of his actions or beliefs, Lambert said in a phone interview. Instead, it's an attempt to "pull back the curtain on what's happening." 
"If we don't address it, if we just put our head in the sand and say, 'You know what, let's not give them any attention because that's what they want,' then nothing is going to change. Nothing at all is going to change by just not addressing it at all," he said.
Some of the basis for "Cuck" dates back to Lambert's childhood in Billings. He was born in Los Angeles. His family moved frequently (including Ireland) when he was younger, settling in the late 1980s in Billings, where he attended elementary school and graduated from Billings Central Catholic High School.
He and his friends would make comedies on camcorders, and he took part in theater along with sports. He studied sociology and some theater at Whitman College in Walla Walla, Washington, before heading to LA, where he started his career in movies, including production and pre-production in shorts, commercials, music videos and more. A short film, "Los Ninos Sicarios," about Texas-born teenagers who were hired by the cartels to be hitmen, was in development for Sony/Crackle before hitting a development impasse.
That's when he was able to spend more time developing "Cuck." 
When he was younger, one of the older kids who rode his bus in Billings was Wayne Lo, a Taiwanese high-schooler. While he didn't know Lo that well, he did a little bit — that he was smart and also bullied.
In 1992, after Lo received a scholarship for an alternative school in Massachusetts, he shot and killed two people and injured four, spurred on by extremist beliefs.
"That always stuck with me because it was somebody that I knew, and you know riding the bus every day with this guy for a year or two, you know you get to know people in a certain way, you don't know them too intimately, but it always stuck with that there was so much going on with Wayne that nobody could actually see," he said. 
His thoughts would circle back to Lo as school shootings became more frequent over the years. As they continued writing, extremist terrorist attacks continued happening. James Fields Jr., a 20-year-old white supremacist, drove a vehicle into a crowd of protesters in Charlottesville, killing one woman.
Fields resembled Ronnie and other fringe figures they'd researched. "They all share a lot of the same characteristics. They come from unstable backgrounds or homes, they usually live with their mother, there is a huge consumption of online activity, like eight to 10 hours a day online. There's always a fascination with the military, even if they can't quite get into the military. There's petty crime," he said. They're not well-adjusted socially, and typically have some sort of extreme life event before attacking.
He and co-screenwriter Joe Varkle posted the script on The Black List, a site where unproduced screenplays can be read and reviewed to spur development. They raised enough money based on the feedback there to get an independent shoot started.
Ronnie is portrayed by a mostly unrecognizable Zachary Ray Sherman, who starred in "90210," a short-lived reboot of the 1990s soap opera. When casting, Lambert said they looked at a variety of actors and body types and weren't that keen on a "a pretty, Hollywood sort of guy," he said.
Despite his "90210"-caliber looks, Sherman lobbied for the role with promises of weight gain that he dutifully filled with a daily routine of vegan pizza, beer and inactivity. He sent Lambert screenshots week by week, eventually gaining 45 pounds that aren't easy to ignore, as Ronnie spends a lot of time shirtless, alone in front of the computer.
They emailed him all their research — articles and videos and message board links — to prepare him for Ronnie's worldview.
And they'd spent much time online, researching YouTube to invent Chance Dalmain, a hateful, clean-cut and charismatic speaker, and how such people connect with their audiences.
"Rudderless" men like Ronnie are "all of a sudden given a purpose, a mission, that's really enticing," he said.
He's aware that there are "some tough scenes" in the movie. They considered down toning some of the language or removing parts, but worried that "if we do that, then it really is neutering it or watering it down," he said, with potential for the portrayal to become too soft or sympathetic.
And so be prepared as Ronnie hurls racial slurs, both to other people and in his videos. He's addicted to online porn and doesn't understand the basics of interacting with women. (When he meets up with a woman for coffee, it gets particularly cringey, recalling Travis Bickle's date in "Taxi Driver.")
At the same time that Ronnie's videos begin catching on, he becomes involved with a porn star (Monique Parent) and her partner Bill (Timothy Murphy) who post her videos on a cam site. Ronnie naturally is more comfortable talking with her.
"He falls in love with Candy, and he'd do anything she says, because he's finally getting the one thing he never had, and to him that's everything. He'd do anything for her at that point," he said.
One review said that it was "implausible" that Ronnie would meet such a person.
"Now, anybody who's lived in the San Fernando Valley can tell you that they've been neighbors with a porn star. That's the way it is, whether you know it or not, the valley, this is where they live. You know, and there's nothing against that industry, that's just a fact of living in the San Fernando Valley. There is just a tremendous amount of sex workers that live in the area," he said.
Given the film's dark tone, you can guess at some of the plausible outcomes by the end.
Lambert said that it's been the subject of much discussion in some chat forums — he said there are posts alleging that George Soros paid for the movie, for instance. He's received many angry direct messages. Incels, or involuntary celibate men, reached out to him after the trailer was posted. (He said that the intention of the film isn't to make fun of anyone. They gave him notes about capturing the "real, true deep loneliness.")
As it goes into a proper release, he said he hopes people realize that it's not "a propaganda film" or a message movie with an agenda to persuade people toward a particular set of beliefs. 
"I want this movie to be presentational. I don't think that as a filmmaker I set it up to be a Michael Moore-style documentary, where it's obvious how I want you to feel," he said.
'Heartland' director on telling a new story of the West
Richard Pearce was fresh off his first directing job on a television movie in the late '70s, when he was contacted about an opportunity to film "Heartland," a Western based on the book "Letters of a Woman Homesteader."
The movie was slated to be a made-for-TV project, with funding from the National Endowment for the Humanities. Pearce, along with the producers and writer, felt it could be a feature film.
"All of the foundation myths of the settling of the American West were men," Pearce said in a recent phone interview. "Eighteen percent of the settlers were unmarried women. No one told that story.
"Right away that was exciting."
The crew decamped to Harlowton, Montana — and about an hour away to Judith Gap — where they found an unused ranch they could retrofit to be their set, a small working ranch in 1909.
The story centered on Elinore Pruitt Stewart, a real-life woman who wrote the "Letters" mentioned above, played by Conchata Ferrell. She traveled from Denver to Wyoming to work as a housekeeper on a ranch owned by Clyde Stewart (Rip Torn).
The movie, well-regarded by critics on its release, won the Golden Bear award at the Berlin International Film Festival. It gave a rough, clear-eyed view on turn-of-the-century ranch life, exhibited famously through the climactic scene of a calf birth, filmed almost as a documentary scene.
The real-to-life stylings of the movie went hand-in-hand with its story, according to Pearce.
"We were telling the truth about a world that had been mythologized," Pearce said. "By extension, we thought, well we have to make everything as true as we can."
The crew, which included a mix of Montanans (including screenwriter and co-producer Beth Ferris, executive producer Annick Smith and consulting writer William Kittredge) and filmmakers from New York and Los Angeles, spent around four to five weeks filming in Judith Gap, Pearce said.
There were a few working ranches near their set, and locals would come by to advise and help Pearce and his crew.  
In return, Pearce said they would show a movie every Saturday night at the Harlowton theater, followed by a few scenes they had filmed that week. Because of technical limitations, they couldn't play sound from their recently shot material, leaving the theater dead quiet.
During one scene, where Torn is working throughout a raging blizzard, Pearce overheard one of the ranchers whisper, "Were there square hay bales in 1910?" They had to reshoot the scene.
Although there were some differences in ranch life, Pearce remembered that even a 1979 ranch felt like a century ago to him and other crew members who hadn't been to Montana before. That, along with the location, put them in the story of Ferrell and Torn's survival.
"It was one of the things that made filming in Montana so vivid," he said. "We went from full-on blizzard to greenup within the four or five weeks of our shoot.
"We were at the mercy of unpredictable and changing conditions that are the way of life for Montanans and especially ranchers."
After a lengthy career directing films and television, Pearce now sees "Heartland" as an early independent film alongside many '70s classics that worked outside of Hollywood. That bonded him, the crew and the producers, who were mostly young and new to the industry.
"There was no one really looking over our shoulder," Pearce said. "We all threw ourselves into the project. A lot of us, these were early films, first films."
Some people — like actor Megan Folsom, who plays Ferrell's 7-year-old daughter — Pearce hasn't seen since filming. He has seen the movie itself only a small handful of times since its release.
"It's going to be fun to look at it with fresh eyes," Pearce said. "I hope it stands up."
A surprising comedic drama and a cautionary tale
The Montana Film Festival continues Friday-Sunday, Oct. 4-7, at the Roxy Theater. There are screenings of new independent films, both feature lengths and shorts, along with an anniversary screening of the Montana-made classic, "Heartland." Head to montanafilmfestival.org for a schedule and ticket prices. Here are some highlights from this week's movies.
'Saint Frances'
Friday, Oct. 4, at 2:15 p.m.
Saturday, Oct. 5, at 7 p.m.
Directed by Alex Thompson.
106 min. Unrated. It has adult language, themes and sex scenes.
Writer and lead actor Kelly O'Sullivan will have a Q&A after both screenings.
In "Saint Frances," Bridget, a young woman aimlessly drifting into her mid-30s without a family or career, begins contemplating motherhood. 
With dark comedy, some cringe humor, and a counterbalance of earnestness, it makes for an open-eyed portrait of someone awkwardly finding their way. There's also jokes about periods, mass shooters, and using someone's Netflix account after you've ghosted on them.
Kelly O'Sullivan, who wrote the script and also stars in the lead role, embodies all of this with a look of skepticism, and dry humor that's refreshingly underplayed.
At first, the plot is a straightforward set of events on which they eventually affix some heady emotional themes. Bridget quits her server job after a friend lines her up with a summer babysitting gig in a neighborhood that's much nicer than her own. 
Maya (Charin Alvarez) and Annie (Lily Mojekwu) are having a second child, and need someone to care for their precocious daughter Frances (Ramona-Edith Williams), who's at first more than Bridget is prepared for.
Outside her new gig, Bridget experiences the unfiltered oddities of modern dating. Two men compete for her attention: Jace (Max Lipchitz), who is 26. She complains that he's too much of a millennial. He says she's one, too. She disagrees. There are "dinner dates" with a gamer-roommate nearby yelling into his headphones, disagreements over whether what they have constitutes a relationship, and emotional journaling. Another man, Isaac ("Prez" from "The Wire"), is older but has his own quirks. A guitar teacher and poet, his come-ons are hilarious. (His songs "just arrive" and he doesn't want to take credit for them.)
O'Sullivan is not afraid to write scenes that aren't likely to appear in a Hollywood rom-com, and if they were, would likely be treated as gross-out humor. Here, they're awkward but part of life. Period sex, and periods in general, are the subject of many jokes. She also included an extended scene in which Bridget has a medication-induced abortion at her apartment. (At one point, she says she wants him to have to go through something, too, like food poisoning.)
Even when the movie cycles back toward babysitting, the very-current dialogue can break up an earnest mood quickly. One of Frances' playmates, a boy from the neighborhood, is very enthusiastic about a toy gun. "Who's the school shooter?" Bridget asks. A friend of Frances, who loves her, she learns. "So he shot her!" When Bridget's mother asks her why she might not want to have children, she cites climate change, among other reasons.
There are, naturally, montages of Bridget getting the hang of caring for Frances, who has a biting wit for kindergartner but otherwise is treated realistically. (There are no kooky cliches from "learning to be a parent" movies, and no diaper bits.) 
In the third act, the movie steers more directly into themes of parenthood — who should have kids, how to deal with a family once you have one, what it means to be a good mother. Bridget's mother confesses that she wanted to swing baby Bridget by the legs and bang her head into a wall. More women should admit it, she adds. Later, her relationship with Maya and Annie develops further, and there's more open discussion about postpartum depression than you'll see in a comedy in a while, if ever, one of the many reasons "Frances" is a quietly surprising movie.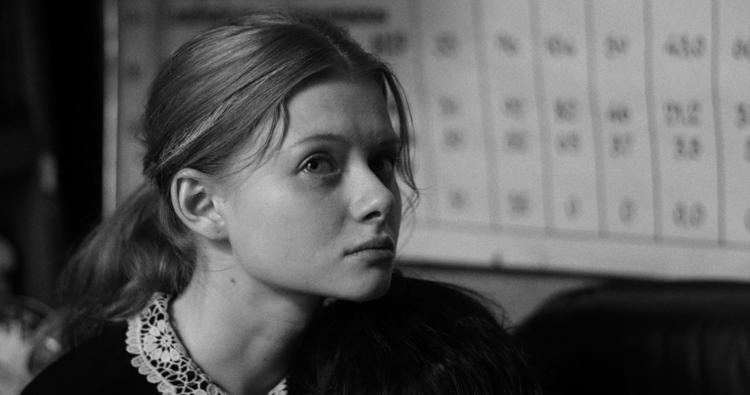 'One Man Dies a Million Times' 
Friday, Oct. 4, at 7:30 p.m.
Saturday, Oct. 5, at 1:30 p.m.
Director Jessica Oreck will have a Q&A after each screening.
92 min. Unrated. Contains some scenes of war violence.
Fiction, nonfiction and cautionary tale, "One Man Dies a Million Times" is a hybrid exploration of suffering and sacrifice in wartime.
Director Jessica Oreck drew on accounts from survivors of the Siege of Leningrad, a 900-day period during World War II, in which one out of every four residents died.
While many fled from the city, Oreck introduces us to a few who stayed: scientists and staff members at a seed bank. Their mission, despite the risk, was to protect the thousands of seeds stored there so they could one day feed the entire world.
At the outset, Oreck relays some of this information while noting that her film is not a documentary. It takes place in the "near future." 
The protagonists are Alyssa (Alyssa Lozovskaya) and Maksim (Maksim Blinov). In a bit of foreshadowing at the beginning of the film, when life still appears open, he comments that he likes a streak of gray hair she's grown.
The ahistorical timelessness is aided by the look of the film. She shot it in black-and-white with cinematographer Sean Price Williams, whose recent credits include "Her Smell," the Elisabeth Moss punk rock movie, "Marjorie Prime," the sci-fi movie(?), and "Good Time," the Robert Pattinson crime movie. There's a past-present feeling through: historic-looking buildings and some vintage clothing and interiors, offset by older looking computers and music (retro post-punk and ambient music), all of which become more degraded as the siege wears on.
Alyssa and Maksim move through the streets during their daily routines, most often wordlessly taking in the chaos around them: bread lines, bodies in the streets, destruction all around and looming (the sound of artillery and air raids).
This is not, however, a Hollywood-style romance in wartime — instead we watch two people's fortitude tested over and over. As a destructive winter settles in, calamities multiply. They lose power. Food supplies dwindle. Their noble scientific ideals sometimes clash as they tend to the shelves of provisions around them.
In one of the film's most unusual choices, our bridge into their interior lives comes through voice-over. (We later learn that these are excerpts from the poems and journals of siege survivors.)
One ponders that "real life is hunger and the rest is a mirage" that strips away any pretensions and reveals our truest selves. Another ponders the incomprehensibility of death as we see people contemplating it every minute. The intensity level of Oreck's project is the opposite of escapism, but for those willing to watch it carefully, it has deep rewards.