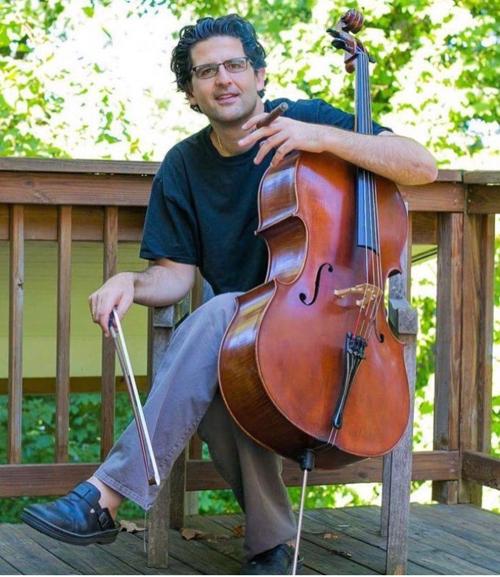 The String Orchestra of the Rockies is bringing back a frequent visitor to Missoula for its first concert of the 2021-22 season this weekend — the cellist Amit Peled.
A 6-foot-5 Israeli-American who seriously considered playing basketball, Peled has an outgoing, charismatic larger-than-life personality that translates into his popularity with local classical fans, said Maria Larionoff, the artistic director and first violinist.
He's visited western Montana for concerts for almost 20 years, including many dates with the SOR. His last visit was a guest soloist spot with the Missoula Symphony Orchestra in 2018 for music director Darko Butorac's finale concert.
Peled teaches at Johns Hopkins University's Peabody Institute and has traveled the world, with concerts at the Kennedy Center and Carnegie Hall. The New York Times has praised his "glowing tone."
SOR built its program, titled "The Artistry of Amit," with Peled in mind, Larionoff said. He'll be the featured soloist on composer Gaspar Cassado's Sonata in the Old Spanish Style, which has been expanded into a string ensemble arrangement from its original cello and piano. Argentine composer Osvaldo Golijov's "Tenebrae" is a "tribute to humanity and planet Earth," she said, which they felt is a fitting sentiment for the start of the season.
Finally, there's Robert Schumann's Cello Concerto, a piece Peled suggested. It's a famous work, and a "hauntingly beautiful one," she said. It's also been arranged for string orchestra and it seemed like a great choice to showcase his skill. (He recorded it in 2015 with the Washington Chamber Orchestra and conductor Jun Kim.)
Because of his popularity with the local community, they've added a few public events, such as a two-hour master class on the cello and an "Amit and Greet," where he'll perform salon pieces and answer questions from Tom Cook, an SOR board member and Montana Public Radio host. (See box for dates and times.)
Larionoff said Peled has great stories — he grew up in a kibbutz in Israel, where his grandfather was a farmer. Not having much money, he had two choices after he got married. He could buy furniture, or a record player. He chose the record player and on Friday nights everyone would come over and listen to classical music. Peled also talks about balancing your priorities in the "triangle of life," which includes family, performing and teaching, in order to have a fulfilling life.
The concert is taking place in the University of Montana School of Music Recital Hall — masks are required indoors at all times but there are no capacity restrictions.