Plenty has changed between the Lil Smokies' first self-titled studio album in 2013 and their second, "Changing Shades."
In the past year alone, the Missoula progressive bluegrass band lost some band members and friends and searched for new ones. They signed with booking agency Monterey International and management company United Interests, all while steadily touring the country from their home base in Missoula, with 175 shows in 2016.
"Things did shift and change and the ground was altered, but all for the better," said co-founder, lead vocalist and dobro player Andy Dunnigan. "I couldn't be more confident for the future with the band and the management."
The new 10-song album, out on Friday, Sept. 15, reflects the sound of this newer iteration of the band, and thematically addresses the shifts of time.
It reflects "a lot of change going on within our band, maybe sonically, and just getting older and thinking as far as like personality and people on a color spectrum, and how you do shift shades over time," Dunnigan said.
The 29-year-old Whitefish native, son of one of the well-known Flathead Valley musicians, John Dunnigan, started the band back in 2009 with some friends, including co-founders banjo player Matt Cornette and bassist Scott Parker.
This is the second attempt to record "Changing Shades." Last year, after they'd recruited fiddle player Jake Simpson of Colorado and guitarist Matt "The Rev" Rieger of Washington, they headed to a studio in Bozeman. The two had only recently learned the material, and the band opted for a different style of recording, with click tracks and overdubs. The resulting tracks didn't feel right, Dunnigan said, and the recordings were shelved.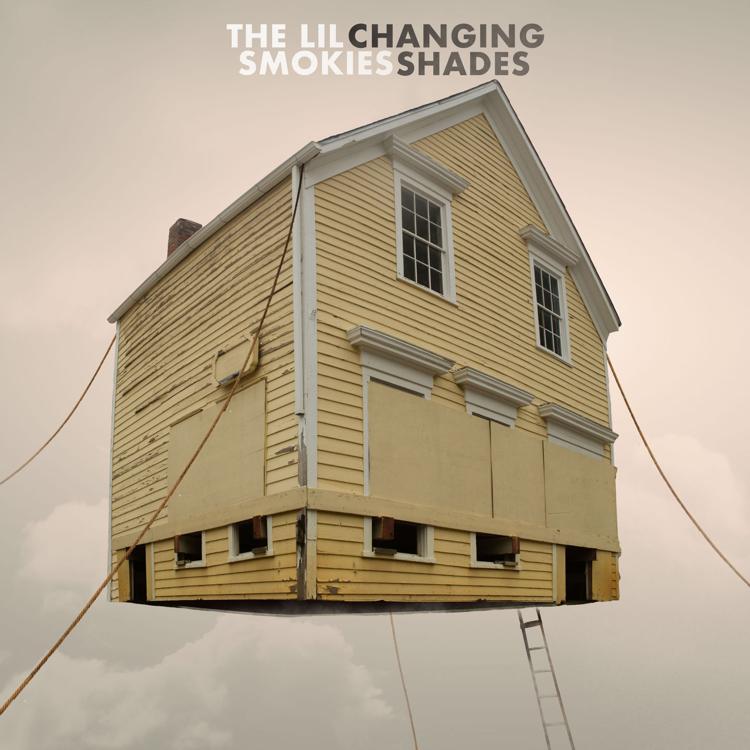 They took another pass and spent about eight days in late February and early March and headed to Whitefish and SnowGhost Studio, where acts as diverse as Baltimore electro-acoustic composer/weirdo Dan Deacon, Pavement frontman Stephen Malkmus and singer-songwriter Kris Kristofferson have recorded.
The band's manager Rob Gordon served as co-producer and Brett Allen, the studio's co-founder, engineered. Dunnigan recalls Allen asking them about the previous approach: "Why would we record you guys like that? You did 175 shows last year, then you're going to come into the studio and do it completely different?"
They opted to go for a live sound: Dunnigan was in one room to isolate his vocals, the band was in another, huddled around a microphone just like a living-room jam session.
The only overdubs were reserved for some instrumental fills and vocals, a prominent difference from their first record. "We showered this album with harmonies," Dunnigan said. Since Simpson and Rieger came on board, they've added far more three-part harmonies, which is in some ways "as close as you can get to God, I think," Dunnigan said.
While bands typically record an album and then tour, the Smokies ended up with the opposite approach. All of the songs had been written and road-tested over the past three years. They'd typically introduce them incrementally into their set lists to keep things different.
"It was an incredibly exhilarating experience, you know? It kind of breathes a breath of fresh air into the band, too, because we don't know what's going to happen, how the crowd's going to react, and it starts to evolve," he said. "A lot of these songs are still evolving, the more we play."
One, "Might As Well," was included on "Live New Year's Eve 2013," a set recorded at the Top Hat Lounge. Dunnigan wrote all of the songs except for "Where You Are Today," which Rieger wrote and sang lead.
Dunnigan typically brings a song to the band, not knowing what shape it will take and they all contribute to the arrangements and instrumental parts.
"I want to be able to give artistic liberty to everyone in the band to shine through," he said.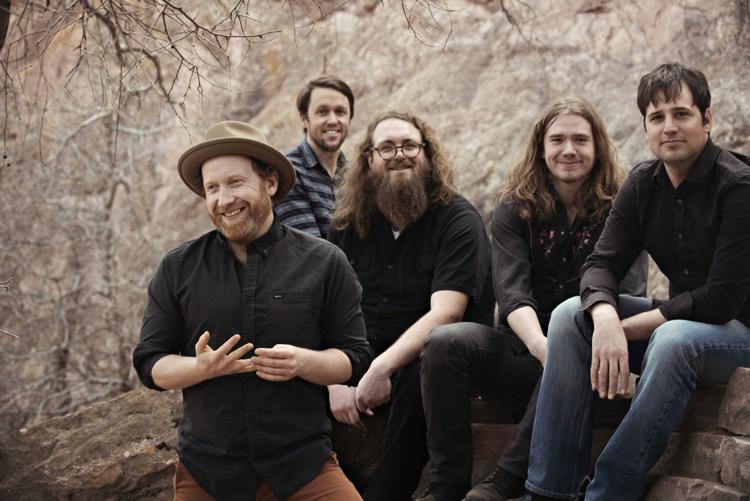 At Gordon's suggestion, they trimmed the songs to a lean radio-friendly length, and only one of the tracks reaches past four minutes. Brevity is an ideal that's worked for them before. When they entered (and won) the prestigious band competition at the 2015 Telluride Bluegrass Festival, the rules included strict time restraints.
Keeping things short also distinguishes the album for their fans.
"It was important to us to have our live show be a different entity than the sound recording that people are going to take home," he said. In concert, they have the room to stretch out and improvise.
While entire verses and half-choruses were cut, they didn't skimp on the instrumental fills, where so much of the band's rapport and identity resides.
"I love to write great hooky choruses and lyrics, but I love fills. If you can hum back a solo or a fill, that's just being more melodic. Every part of the song has the potential to be hooky or memorable, even if it's a quick banjo fill," he said.
For his part, Dunnigan said he's largely an autobiographical songwriter but is trying to lean more abstract or vague at times. The buoyant pop-bluegrass opener, "The City," finds Dunnigan waking up in a San Francisco garage the morning after David Bowie died and searching for some gravity. (A true story). "Need A Minute," a tearjerker waltz, uses real Montana imagery in the course of excavating a breakup, one that informed a large part of the album. The line "we watched the treetops light up like a flare" was inspired by a float trip during a microburst that enflamed and toppled trees.
He uses the phrase "Changing Shades" twice. First it comes in "Feathers," an uptempo number with probably his most expressive vocal: "the only saving grace is the changing shades and the shape you take when done." It comes up again in "Kings and Queens," where the relaxed pace somewhat disguises the mournful lyrics ("ain't it like the night to make you feel so small.")
Dunnigan said he's occasionally struck by that aspect of bluegrass. Like many genres, it serves as party music in a live setting, yet often has lyrics marked with sadness, his own included.
"This one lady this summer was like 'Man, that was a really heavy set,' " he said. "I was like, 'yeah, it kind of is.' "
The album closes with "The Gallery," which is introduced with a wash of ambient sound that Allen manipulated from recordings of the band, before it heads into a foreboding, ascending arpeggio on banjo and fiddle and a stoic chorus. The song ends with a subtle, thematically appropriate touch.
"Even the last note and the last chord don't resolve," he said. "Things don't resolve, and you just have to make them resolve, especially with matters of the heart, I guess."