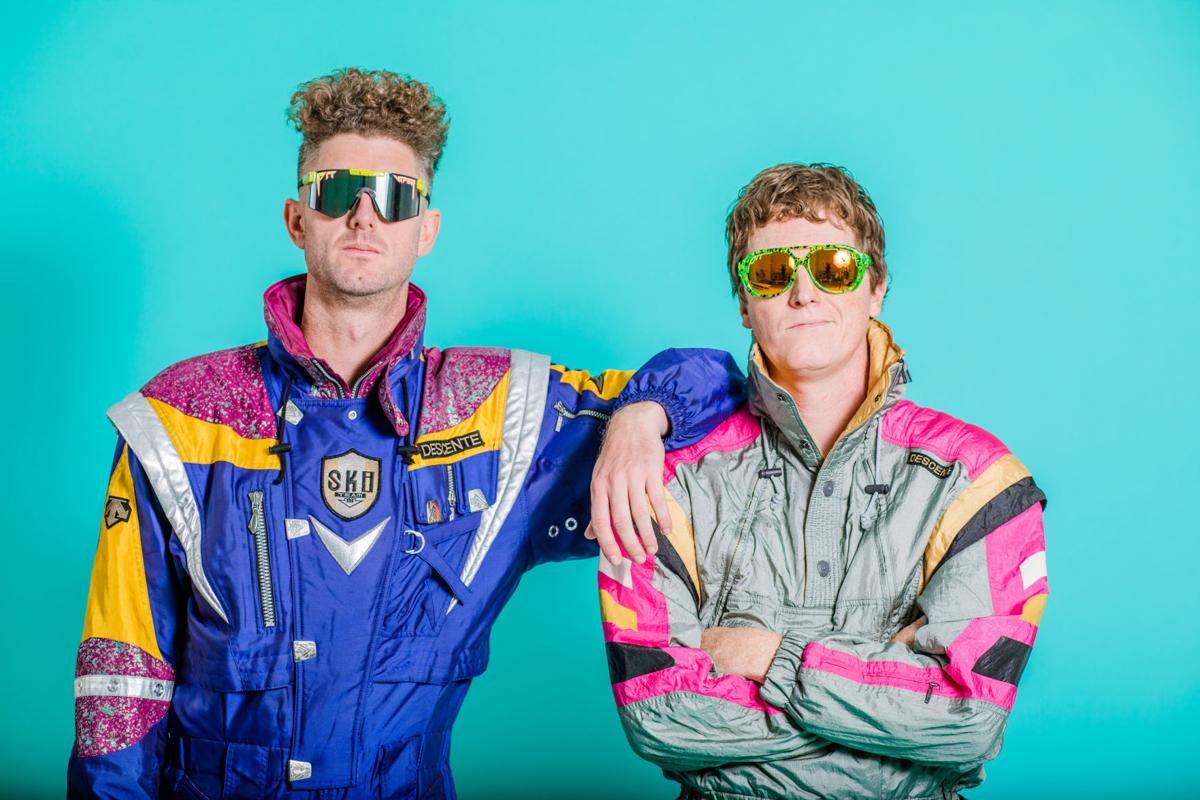 Here's a round-up of some of the local shows the weekend after Thanksgiving.
I sense your confusion. Didn't the Osprey, Missoula's very own minor league baseball team, just change their name? To something to do with moose? (I think? I'd never heard the word Paddlehead before in my life) What are they doing in the live music roundup? Is the baseball team staging an original musical based on their stories as major league hopefuls in order to raise enough money to save their beloved Osprey moniker?
Maybe! But it's unlikely. Instead, The Osprey are probably just some cheeky group of local musicians looking to get some heavily discounted matching outfits to play in at the "Post-Turkey Throwdown" at the VFW two days after Thanksgiving. How many Osprey games do you think that crowd will have been to combined?
Bozeman's Nes Croft, along with HiiGang and the Cleaning Crew (both locals) support at Ole Beck VFW Post 209.
Doors at 9 p.m. Music at 9:30 p.m. Free admission. Ages 21 and up.
Magpies album release show
The Magpies are one of Missoula's longest-running indie bands, nearing 13 years since their first demo was released in 2007. They haven't taken much time off since then, releasing new music every few years. Their last, "Annex," was released in 2017 and received high marks from Entertainer Editor Cory Walsh, who called it a "loud, memorable gem," in the vein of '90s alt-rockers The Pixies and Nirvana.
The Magpies carry that strong sound right into their newest record, "Terrain," which is out Nov. 29.
Read the Missoulian's article on "Terrain" in this week's Entertainer, and don't miss the album release show at the Top Hat, which features Wilma Laverne Miner and New Old Future.
Show at 10:15 p.m. Free admission. All ages.
Missoula's monthly free-improv music and arts event is celebrating its two-year anniversary with a special presentation from founders Michael Musick, Bill Kautz and Naomi Siegel.
FreeSessions consists of an hourlong presentation, from a musician, artist or other creative type, before they lead an hour of musical improv, where musicians of any experience level are welcome to join.
The event will start at 6 p.m. in the community room at Imagine Nation Brewing. Free for all, whether you plan on participating or just watching.
Conduction Orchestra student recital
Here's another Naomi Siegel event — the culmination of her seven-week Creative Music Ensemble course. In the class, which was sponsored by Electronic Sound & Percussion and Wave and Circuit, Siegel taught group improvisation skills, pulling techniques from jazz and conduction.
The students will perform pieces and improvisation in this recital, with a performance from Siegel's Conduction Orchestra as well.
The show will be held at Wave and Circuit, located at 829 S. Higgins Ave., at 7:30 p.m.
This Whistler, British Columbia, duo is all about skiing. And electronic music, I guess. Tim Livingstone and Dave Rollie have parlayed a love of the slopes into a strangely successful career making festival-centric electronica, all while decked out in retro-ironic ski gear.
According to a Vice feature on the group, Skiitour "has become notorious for making it feel like a Whistler party wherever they play," which apparently involves snow machines and audience members showing up in ski clothes.
Shouldn't be hard for Missoula to bring that vibe.
Doors at 9:30 p.m. Show at 10 p.m. at the Top Hat. Tickets are $13.50 in advance.
Stay up-to-date on what's happening
Receive the latest in local entertainment news in your inbox weekly!