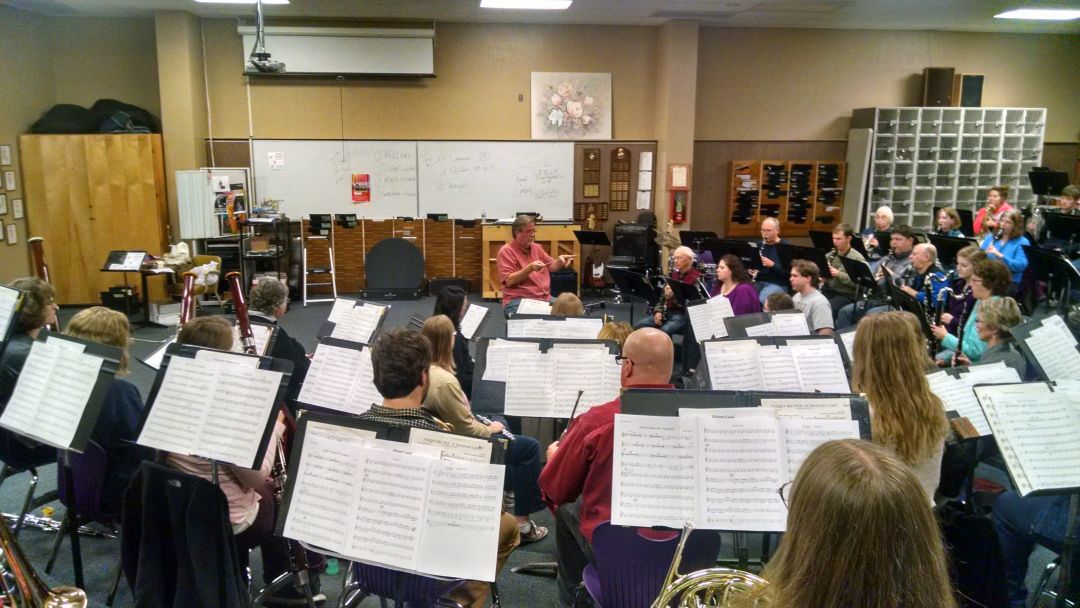 The Missoula Community Concert Band will present the autumn concert of its silver anniversary season on Monday, Nov. 9, at 7:30 p.m. at the MCT Center for the Performing Arts, 200 N. Adams St.
The concert is free and refreshments will be served in the lobby afterward.
The band is under the direction of Gary Gillett, director of bands at Sentinel High School.
The band will combine with the Missoula Community Chorus in a performance of John Rutter's "Distant Land," composed 25 years ago on the occasion of Nelson Mandela's release from prison in South Africa. Also on the program is vocalist Caitlin Cisler, who will perform a medley of songs by George and Ira Gershwin.
The remainder of the program mixes contemporary and classic compositions for symphonic band, including Aaron Copland's Outdoor Overture, selections from Carl Orff's Carmina Burana, and William Walton's Crown Imperial coronation march.
In celebration of Veterans Day, the band will perform "Black Granite," a concert march by James Hosay that commemorates the sacrifices of U.S. service members in the Vietnam War.
The community concert band is a nonprofit corporation formed for the purposes of education and enjoyment of symphonic wind ensemble music in the community. Membership is open to all adults who play a wind or percussion instrument. For more information, go to missoulaband.org.