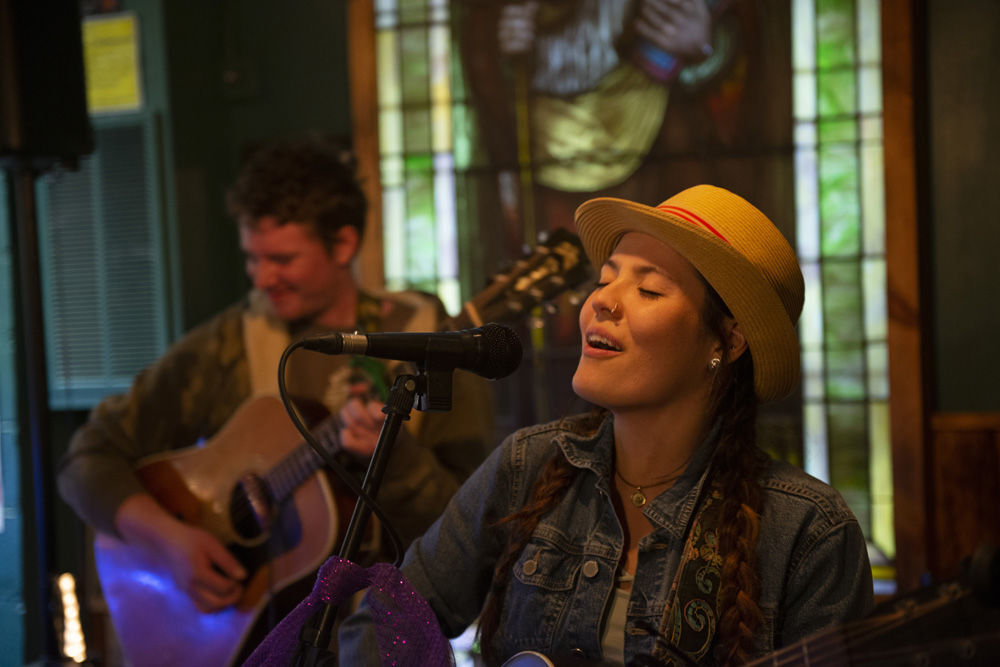 Transforming their new electric buses into music machines, Mountain Line is kicking off a series of live-stream concerts to support local artists and promote their transition to a zero emission fleet.
Electric Stream Sessions, a weekly in-bus music concert, premieres Wednesday evening with a performance from Elijah Jalil and Tom Catmull starting at 6 p.m. Mountain Line worked with the Montana Area Music Association (MAMA) to pair well-known local musicians with up and coming artists for the five-week series.
"I immediately loved the idea," said Maria Zepeda, executive director of MAMA. "Not only is it something that in these times of uncertainty we're needing more live music, but it really gives artists a chance to not only play out but be able to receive really quality promotion and marketing material, so it was just right away, we needed to get involved."
In the coming weeks, Good Old Fashioned, Emzee & Silas, Travis Yost, Caroline Keys & Nate Biehl, and members of Letter B will perform, among others. Zepeda said she used the nonprofit's database of local musicians to help create a lineup that would bring some lesser known artists to the spotlight.
"I selected the artists that would be a good fit for this type of event that really haven't had a huge opportunity to play out a whole bunch, and the reason I wanted to select some of these lesser known artists is, they're absolutely fantastic, and to get this kind of exposure was a really unique opportunity, especially in these times."
The artists involved will all get paid up front thanks to local sponsors that stepped up to get involved, said Shanti Johnson, Mountain Line's communications and outreach marketing specialist.
"COVID's been financially hard on everybody, but it's been really hard on artists," she said. She said because of the sponsors, "we can put on free concerts that everybody can enjoy while we're making sure that our musicians are actually financially supported."
Venmo links for tips will also be posted with the live stream, which will air on Mountain Line's Facebook page. They're also setting up multiple in-bus cameras so they can produce an edited video for post-stream viewing on their YouTube channel.
The musicians selected are either solo artists or live in the same household together and will be alone in the bus during the concert, Johnson said, adding they've been working with the health department to make sure their event is safe for all involved. Staff controlling the live stream and sound will do so from outside of the bus.
Johnson said they're open to continuing the series beyond the five weeks that are currently scheduled, adding sponsors have already expressed interest in participating into the future.
"We just need to see how the year progresses, how the concerts go and what sort of engagement we get and feedback from people," she said. "A huge part of our mission is connecting our community, and normally we do that through physical transportation, but in a year when we're not promoting physical connection, this is one way we could still do that."
Zepeda, who will perform as part of Emzee & Silas next Wednesday, said while she's never played in a bus before, being able to perform for others is something she's been hungry for over the past few months.
"A couple weeks ago, I got to play at a backyard show and I realized how much my identity was getting on stage and sharing my music with people," she said. "There's definitely a hole in my existence and I'm so excited that these individuals are coming together to create something that is not only unique, but so very needed right now. Music is just another way that even though we can't be together physically, it truly does bring us together."
Stay up-to-date on what's happening
Receive the latest in local entertainment news in your inbox weekly!