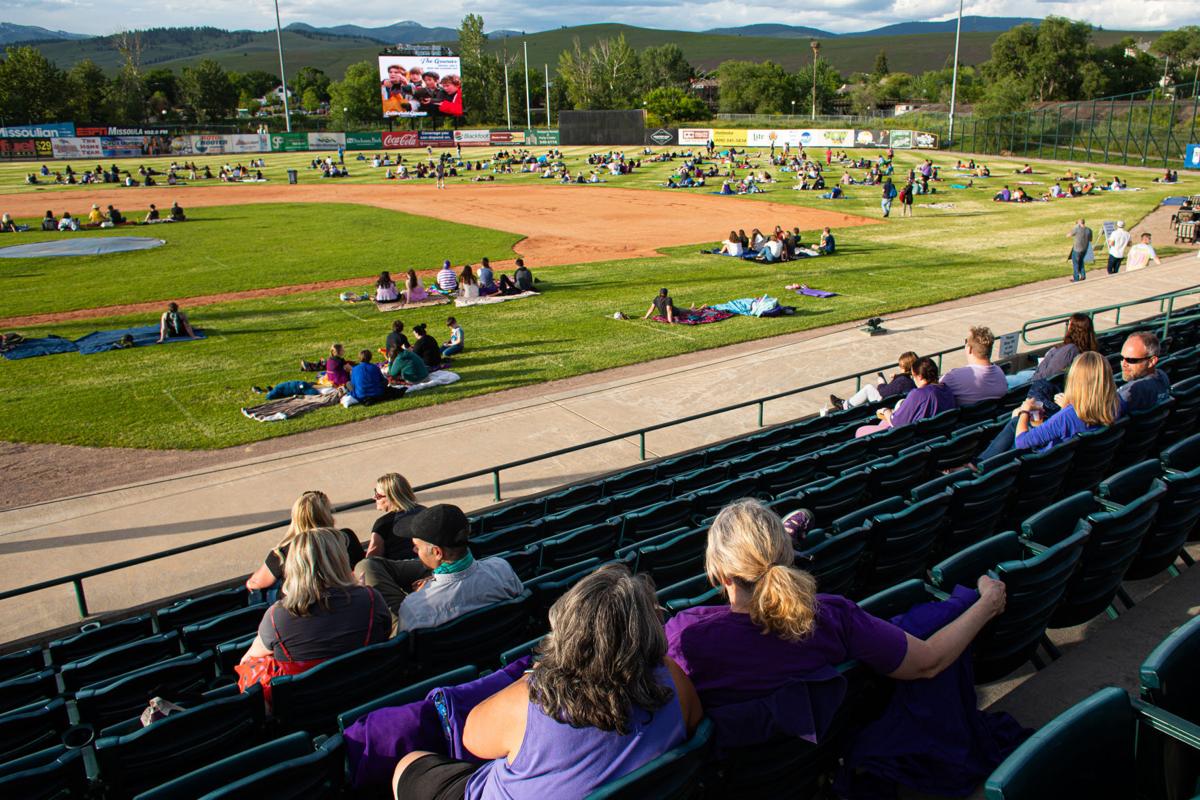 After a quiet winter, announcements for spring and summer events and festivals in western Montana have begun emerging.
The Big Sky Fringe Festival in late May is back on and seeking submissions. In Whitefish, the Under the Big Sky Music and Arts Festival has headliners returning in July. In Seeley Lake, the Bob Marshall Music Festival is back in August.
The first round of Centerfield Cinema ballpark movies in Missoula has been announced. And the Montana Shakespeare in the Parks also laid its summer tour through the region.
May
The Big Sky Fringe Festival is launching in May after a year's delay due to COVID-19.
An adapted and trimmed-down version, with streamed performances and a few live events, will take place on May 20-23.
"This year it's obviously going to be very different, very small, but I had enough artists that reached out who were like 'we want to do something,' so that's what we're going to do," said Victoria Watson Winkler, the director. They included acts from the area, region and farther afield.
Winkler was forced to cancel last spring's launch of a local fringe festival modeled after the famed Edinburgh Fringe Festival in Scotland. That event, which accepts all manner of performances that might be too esoteric or boundary-pushing for mainstream events, has spread around the world in local models since its founding in 1947.
The Big Sky Fringe is accepting submissions including theatre, dance, performance art, comedy, cabaret, music and more. The group is working with the Montana Area Music Association to arrange music performances. For more information, go to bigskyfringefestival.org. It costs $25 to register and ticket sales are split evenly with the organizers.
Some of the live performances will take place at Westside Studios and Theater (best known as the home of the Moksha Aerial Studio Collective.) The space, renovated into a flexible space for live performances, is large enough for a small audience to spread out and watch streaming events or do straight-up live performance. A few businesses might host live music or comedy.
The other portion will be streamed performances through Crowdcast, a platform that offers feedback and interactive options, Winkler said.
Winkler moved to Missoula from California, where she started the Hollywood Fringe, and her resume includes running production arms for Pasadena Playhouse, the Los Angeles Philharmonic and the Nederlander Touring Group. Missoula hasn't had a local version of an event like this since Zootown Fringe Festival, which had a different organizer, ended its run in 2016.
July
Under the Big Sky Music and Arts Festival
The second annual event up in Whitefish is going on as planned, according to a Facebook post.
The lineup includes Jason Isbell and the 400 Unit, Lucinda Williams, Emmylou Harris, Tyler Childers, Dwight Yoakam, Ryan Bingham, Billy Strings and more. They'll play on a private ranch-turned-outdoor venue just outside of town on July 16-18.
Go to underthebigskyfest.com for information about tickets and COVID protocols. The festival does not have on-site camping or lodging, so they recommend getting that lined up quickly.
August
Bob Marshall Music Festival
The family friendly festival in Seeley Lake announced its return this summer as well. The headliners will be the Steeldrivers and Reckless Kelly, with more national and regional acts to come, according to the event's Facebook page.
The festival runs Aug. 6-7. They note that if you had tickets or a camp spot reserved for last year, they're good this year as well. Tickets will go on sale April 14. For more information, head to thebobmusic.com.
All summer
Ballpark movies are back for the summer. The Roxy Theater, Missoula Paddleheads baseball team and Trail 103.3 announced the first run of movies, broadcast on the digital reader at the park to crowds in the stands or in reserved "pods" for groups on the field.
They are "Batman" (the Michael Keaton and Tim Burton version) on April 22; "The Lego Movie," on April 29; and "Wayne's World" on May 6.
The gates at the ballpark open at 5 p.m. and the movies start at 6:30.
For tickets or more information on the setup and seating arrangements, go to bit.ly/CFCinema.
Montana Shakespeare in the Parks
A touring company of professional actors will perform the Bard to outdoor productions in communities large and small this summer, according to a news release sent this week.
The productions for the 49th year are "A Midsummer Night's Dream," a comedy, and "Cymbeline," a tragedy.
They'll start in the tour's home base, Montana State University in Bozeman, before winding their way through Idaho and Montana.
Per tradition, the tour will be in Missoula (Sept. 7-8) in late summer after classes have started at the University of Montana and the actors can set up on the Oval. To see the full list of dates, go to montanashakespeareintheparks.org.