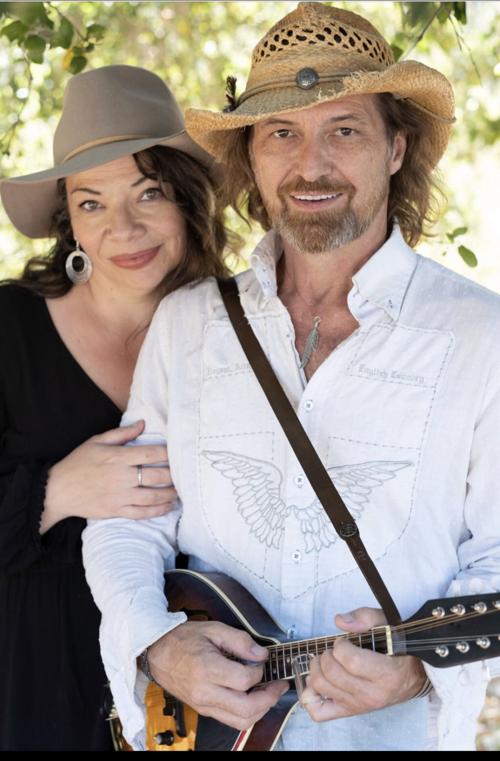 "And there are good reasons, though I sometimes forget them,
That you're not an arm's length away." 
Did you go to the shows last weekend? On Friday night, after the reality of the new reality settled in, there weren't many places to escape to, unless you logged online to see your favorite local bands.
From the self-isolation of your household, you could've caught Junior and Izaak Opatz, live from the Radius Gallery. Or John Brownell, delivering a two-hour solo show. Or Cory Fay and Aaron Jennings sharing their idiosyncratic and personality-filled songwriting.
As the bars and music venues around Montana were all shut down, Missoula musicians gave live-streaming its first test run. While the virtual tips aren't likely to make up entirely for lost income, the performers and audiences both felt it was a welcome sense of normalcy when everyone was shut in.
There are more virtual "gigs" ahead, including a 12-hour marathon called Sequester Fest on Saturday. 
That was wrangled by Nina Alviar, a special-effects make-up artist, who works on Hollywood films. She also sings in a band, Don Teschner and the WaterDawgs, that is led by her partner, who played in Rod Stewart's backing group.
The two work on movies, too, and play locally. They made about $1,200 during a recent month's worth of gigs that are now all gone. She said that streaming gigs aren't likely to make up the lost income but can help with necessities.
Every hour from noon until midnight, performers, mostly in the Americana, blues and folk vein, will perform from their own spaces. They'll have Venmo mobile payment information displayed on screen, with links to find the next musician once their time is up.
She encouraged the players to set up in a space with a visually interesting backdrop — she and Teschner have a home studio. Other people might use a porch, or maybe a space with visual art.
Alviar has experience running nonprofits, and set up Missoula Sequesterfest as a model that can be re-used (not that she's going to make any profits from it). She's planning a Missoula Sequesterfest West with Los Angeles-based musicians.
"This is the grand experiment. We'll see how it goes, find out what works and what should be different and make it better and better and better," she said.
On Tuesday, the state government extended until April 10 a closure of the places that live music takes place: venues, bars, theaters, breweries and more.
Immediately, local musicians began looking at streaming as an option. The technology is already there, via Facebook Live, but was never employed that much by Missoula bands. 
One group, Junior, and a solo act/friend Izaak Opatz, canceled a private house show and decided to try streaming, with the help of their soundman, Matt Olson, of Attack and Release Sound and Studio. Their eventual host was the Radius Gallery, which had enough room in its new building's second-story gallery to give everyone some social distance.
During the streaming event, some 200 people were watching at various points and it racked up 300 comments. 
Caroline Keys, one of the three singers in Junior, said "the streaming experience was pretty magical. Being physically surrounded by local art and virtually surrounded by our community near and far. I think all of us are a little shy and it was actually easier to play to a room full of ceramics rather than a room full of people." It was comforting and somewhat strange to see friends and acquaintances pop up in the comments onscreen and realize they were there, too, not unlike turning around at a show and spotting someone in a crowd.
She and Olson both added that Junior is a quiet group — it comprises three vocalists, guitar, bass and a small drum kit, which has proven difficult when live audiences are feeling chatty and a sound engineer has to find ways to increase the volume without hurting the quality.
They also kept things fresh by switching off with Opatz after three songs or so, with some room for banter and crowd interaction. People could ask questions during the live chat, too. Opatz very purposefully played a song, "Arm's Length," about keeping someone deliberately at a distance.
They racked up a good amount of donations, too, through Venmo. Seeing the comments live was emotional, and afterward to see the donations, "you're bawling all over again to see that kind of support." 
Olson said there are factors they're still working out. For one, he said you need a very strong Internet connection to try to do professional quality video and audio live. He was mixing the sound live, and they wanted Donal Lakatua, a professional show photographer, to be able to move around with a wireless camera. The connection wasn't fast enough, so they had to fall back on a mostly static webcam, albeit one that had art on the walls.The interaction is "what people miss," Olson said. And all the connections that exist around the music can still be maintained, somehow, thanks to streaming.
Concerned about COVID-19?
Sign up now to get the most recent coronavirus headlines and other important local and national news sent to your email inbox daily.