There were probably more concerts here in Missoula in 2018 than any year, ever. Even seeing half of them was impossible. Here are some of the Entertainer staff's favorites.
Peter Friesen
(Ogren Park at Allegiance Field, June 7)
This concert truly had everything one could want. There were dudes lighting up a weed pipe in the middle of the stadium who were simply told they had to move to the smoking section. There was ill-advised merch, like a T-shirt for the song "Hey Nineteen" that screamed out-of-touch dad (the shirt had a giant jersey-like number 19 on the back, with HEY above it). And there were far too many young children there, who will forever grow up scarred by watching their parents light up their first doob since 1983 in the infield of Ogren Park.
But the music kicked butt (Steely Dan, not the Doobie Brothers), Donald Fagen made a bunch of jokes about how dead Walter Becker was, and all the stoned old people just danced, in a way that sort of touched my young, cold millennial heart. It was a glorious night.
King Gizzard and the Lizard Wizard
Australian psych/prog seven-piece King Gizzard were one of the last touring groups to play Monk's, after the bar seemed to go on hiatus from booking such acts the last half of the year.
About 90 seconds into King Gizz's first song, Monk's security guards moved into the front rows of the audience to quell the moshing (which was already fairly rowdy) and the music stopped. Even three or four people back from the stage, it was impossible to tell what was going on — was the equipment being knocked around? Was the mosh pit getting violent?
King Gizz frontman Stu Mackenzie, wide-eyed and shaken, asked everyone to take it easy and immediately the band transitioned to a slow tune before resuming their normal set.
The rest of the night proceeded as expected, but that few minutes, where no one could see and the band realized they couldn't get off stage if they wanted to, is seared into my memory. Here's hoping that night didn't leave a bad taste with the King Gizz guys — we'll have them back anytime (and anywhere).
(Travelers Rest, Big Sky Brewing Company, Aug. 5)
Every person who attended the Decemberists' second Traveler's Rest festival will tell you about a different favorite act — that's the magic of the two-day festival. I couldn't decide between these two.
Tinariwen, a Malian group made up of two generations of ethnic Taureg (their  elders fought alongside Muammar Gaddafi) were entrancing with their droning blues-rock. It took me half the set to figure out their percussionist was playing three different instruments at once. The dancing man, who took every opportunity to point out people in the crowd and grin at them, made this set one to remember. I wish it had gone on for hours.
Parquet Courts, meanwhile, were the only group who induced moshing, a particular feat given the side stage was on dirt and gravel. Their droll replies to Missoula's annoying habit of shouting things out in between songs was only beaten out by their music, which was almost all off the 2018 insta-classic "Wide Awake!"
(Camp Daze at the VFW, Aug. 24)
The final iteration ("potentially, probably," according to organizer Nick Hawksley) of Camp Daze brought the goods, with 20 bands over two days and five venues, but this performance in particular has stuck with me through the rest of the year.
The Portland-based pop-punk group rolled through their set with a perfect energy, catching the VFW crowd at a high point. Guitars flashed, drums smacked and frontman Nathan Tucker stood over it all.
Then, "Cashed Out," off the group's 2017 record "Infinite Hiatus," came out of nowhere, a primal blend of melody and energy that captured the concert experience in a way that even the most dedicated live-music-goer only comes across on occasion. An infinite amount of goosebumps later, I was browsing the band's Spotify, frantically trying to find that song. The recorded version is fine, but essentially serves as a sense-memory conduit. I played it over and over for the rest of the year.
(Socotra Festival, Missoula Fairgrounds Sep. 21)
It was either this or Billy Strings at River City Roots Festival. One of them is a better musician, but one of them played music so loud it echoed across half of Missoula and the lights might have been visible from space.
Socotra made a leap in 2018, going from the Wilma to the fairgrounds' open-air pavilion and bringing mega-famous DJ Steve Aoki in to headline the show.
The production value was top-tier, with a half-dozen banks of lights and four video screens jacketing the stage. The live dancers were eye-catching (though I can't have been the only one who felt it was a little weird) and the local-vendor market outside the pavilion was surprisingly handy (there's no better way to take a break from intense bass drops like trying on vintage clothing).
My younger sister and I didn't even stay till the end, mostly because we wanted to see if the music would be audible from my house, 2 miles from the fairgrounds. It was. It was awesome.
Cory Walsh
The golden-voiced singer-songwriter (and producer) has gotten fans here riled up so much that the show stuck out in her memory in a recent interview.
Thankfully, the energy level was high but respectful when she stopped here with a full band and three back-up singers. The songs on her new album, "Hell-On," often stretch out and change shape, requiring close attention to the stories if all those harmonies are to mean anything. At first, you might call them "Americana" songs, but by the end you might not know what to call them all.
Destroyer, aka Dan Bejar, opened solo on acoustic, his second time here in Missoula in that format. He typically assembles a great band, with horns, for many tours. Hopefully, we'll see one of those in the future.
(KettleHouse Amphitheater, June 4)
"The Fearless Freaks" could have landed on this list based on the visuals alone. Their show at the Bonner amphitheater, the second of the 2019 season, boasted everything fans by now expect from the veteran psych-rock group. Giant inflatable robots. Wayne Coyne crowd-surfing in an inflatable Hamster ball, or riding a carousel pony outfitted with a unicorn horn. The over-the-top stage show is a deliberate contrast with the music, often tinged with melancholy and loss, a big fun party about how we're all gonna die someday.
(Big Sky on Aug. 5, Wilma on Sept. 25)
The Wilco front-man played in Missoula twice in two months: First on the big stage at Travelers Rest Festival and then again at the Wilma for a seated show.
Tweedy has decades worth of songs, and he played cuts going back to Wilco's early days through to songs that didn't get released until this month's solo album, "WARM," alongside staples like "California Stars" and "I Am Trying to Break Your Heart."
Some moves were unexpected. At the Wilma, "Bull Black Nova" was originally a full-band krautrock groove with a repetitive guitar part. Here, Tweedy played it solo, plunking a solitary note over and over again in a way that verged on passive-aggression until the vocal line came in. Hearing the song solo, you realize how dark the lyrics are, seemingly about a nightmare in which the narrator commits a murder. Instead of waking up in relief, it ends with Tweedy imitating, on acoustic, the noisy guitar work his band does live.
Same for the ending of "Misunderstood" at Big Sky. Asking a solo acoustic singer to step onto the ginormous stage for a festival crowd feels like a lot. He's a genial guy, bantering with the crowd and dismissing their yelling about drinks with the admission that he's decades sober. With this track, he went all out on song's full-band closing: a dry-throat yell of the phrase, "I'd like to thank you all for nothing at all," followed by at least 20 repetitions of the word "nothing." It was acoustic, but it got a fist in the air back by the second stage where Parquet Courts fans were hanging out.
(Washington-Grizzly Stadium, Aug. 13)
The biggest show in Montana since Paul McCartney didn't disappoint. Part-time Missoula resident Jeff Ament and company sold out the biggest venue in the city, and played a set for a stadium twice its size.
Vedder, who as he ages seems to be turning into a Springsteen doppelganger, is a great frontman whose vocal cords haven't worn out from years of screaming "Alive," and sometimes he didn't have to, and left the crowd to sing it for him.
(St. Anthony Church, Jan. 24)
This improv group featuring Gordon Grdina, on guitar and oud, brought his trio with Matt Mitchell on piano and Jim Black on drums to St. Anthony Church. Calling them an "improv group" feels like a cop-out in the same way that describing Neko Case would, so here's a more specific RIYL: MBG would appeal to fans of modern jazz, punk rock, metal, atonal classical and world music.
All three artists are rooted in the New York experimental music scene, which made this a rare chance to see this style live in Montana. While Mitchell and Grdina played long and jagged melodies that might appeal more to fans of metal than traditional jazz, Black kept it all grounded with strong grooves and some customized percussion. Even when Grdina was on acoustic instruments, this was heavy music.
The three stopped through courtesy of Naomi Siegel's Lakebottom Sound Series, which presents creative musicians in nontraditional, listening-centric venues.
Allison Miller's Boom Tic Boom
(Montana Theatre, Oct. 21)
The drummer-composer brought an incredible and unusual band — her percussion, plus bass, piano, cornet, violin and clarinet, to the Montana Theatre at UM. Miller has a big personality that translates directly into her music: bright, buoyant, challenging and rhythmic.
As she says herself, it's a band of bandleaders, which is part of what made the show so special. Violinist Jenny Scheinman has recorded solo albums with Nels Cline of Wilco and Bill Frisell; Ben Goldberg has funky and jagged rock-tinged klezmer jazz albums.
What's impressive, too, is that the music is poppy enough (one of her goals) to bring more than 200 people to the Montana Theatre on a Sunday night. Let's hope this show, a LakeBottom collaboration with the UM Jazz Department, encourages more artists like Miller to come through Missoula.
The Flaming Lips 01.JPG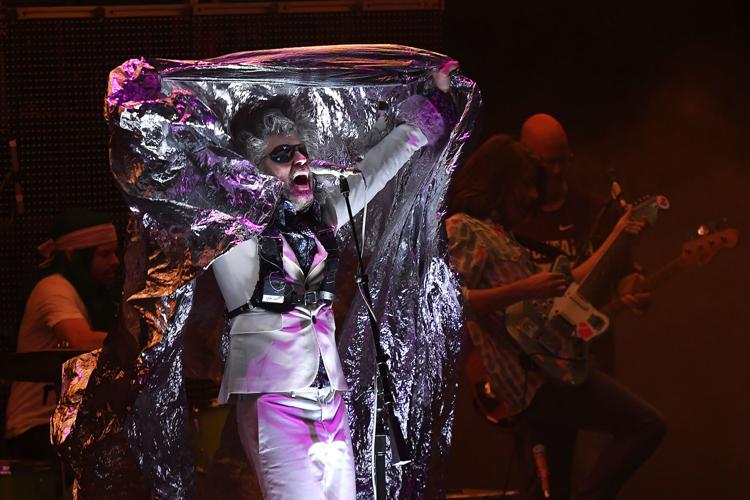 The Flaming Lips 02.JPG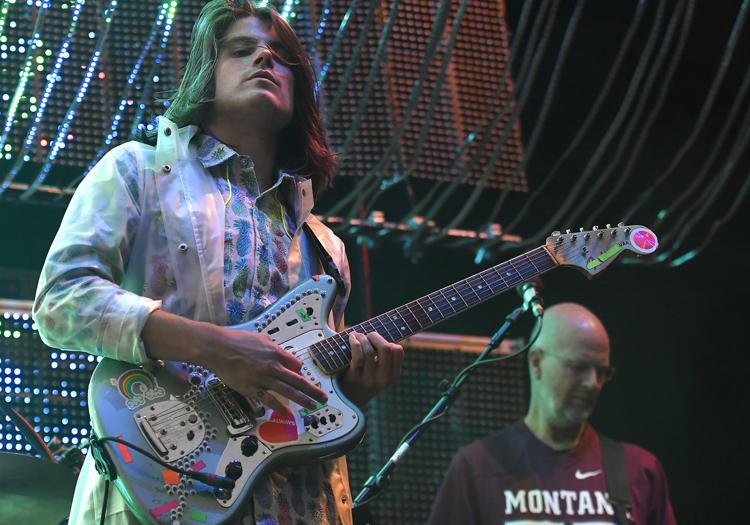 The Flaming Lips 03.JPG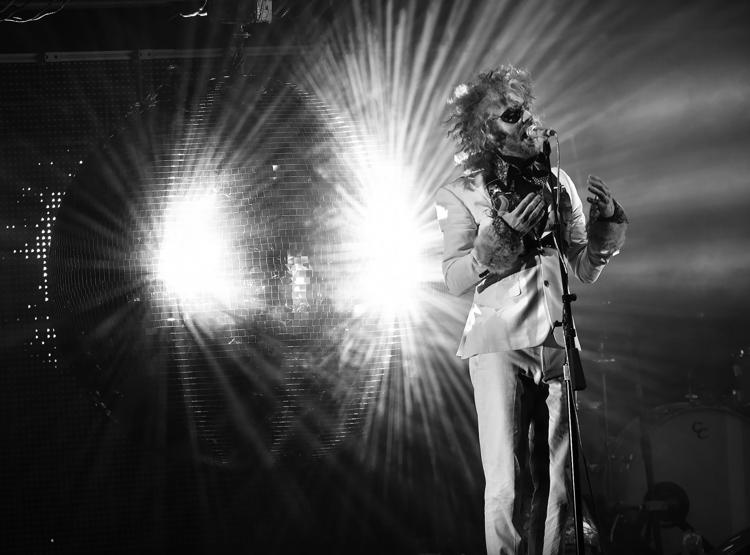 The Flaming Lips 04.JPG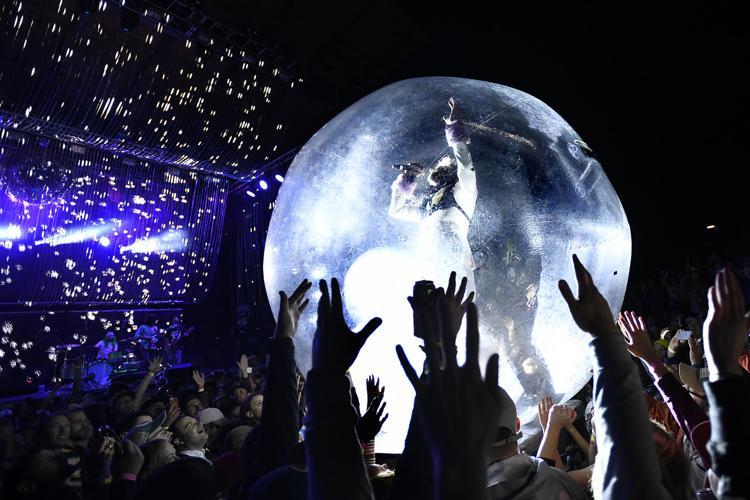 The Flaming Lips 05.JPG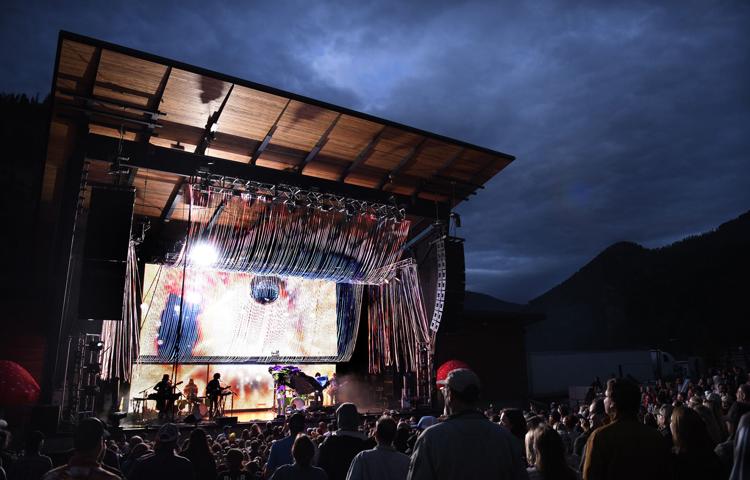 The Flaming Lips 06.JPG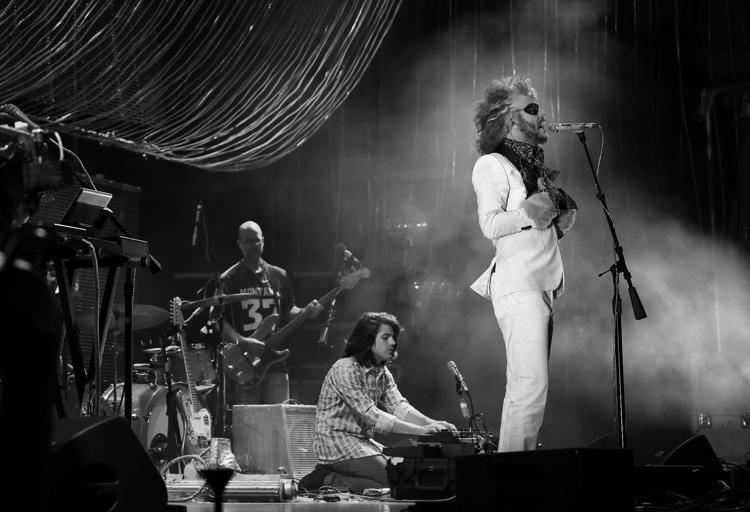 The Flaming Lips 07.JPG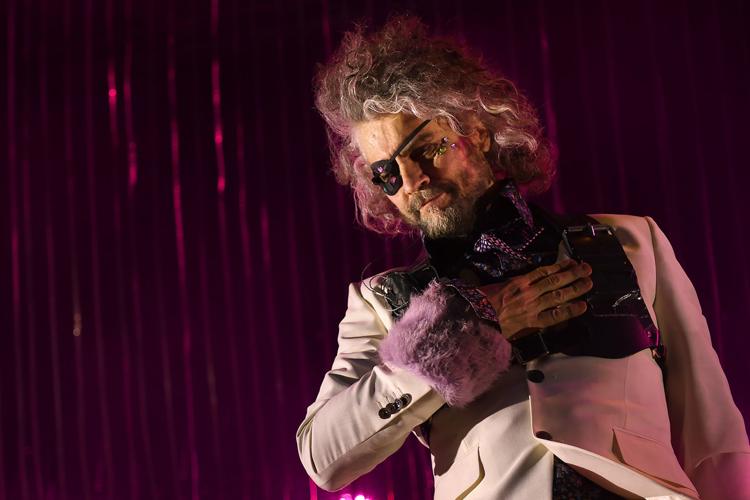 The Flaming Lips 08.JPG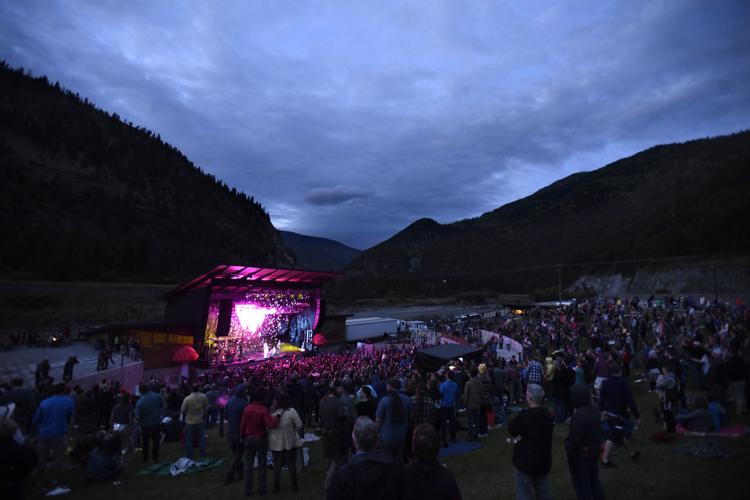 The Flaming Lips 09.JPG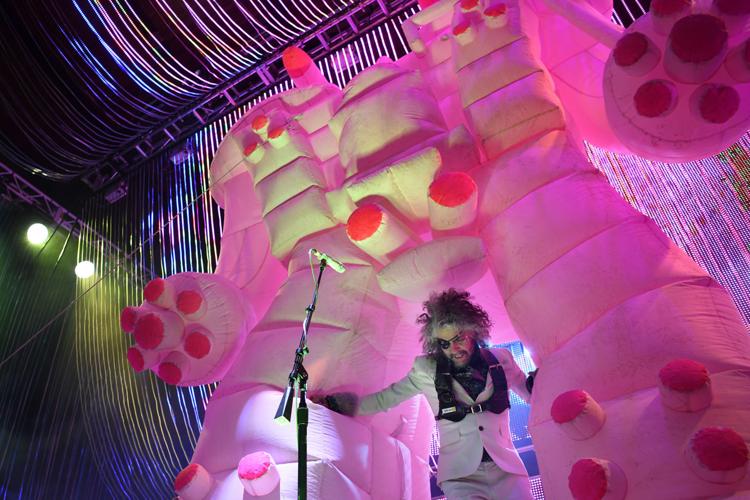 The Flaming Lips 10.JPG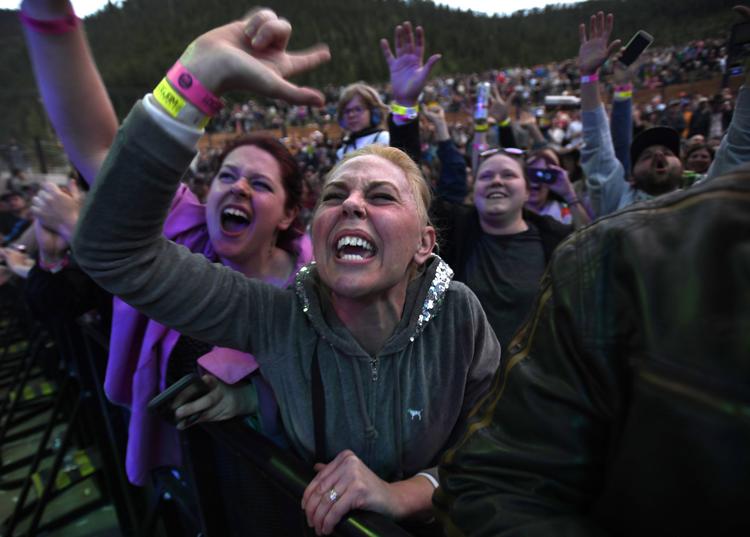 The Flaming Lips 11.JPG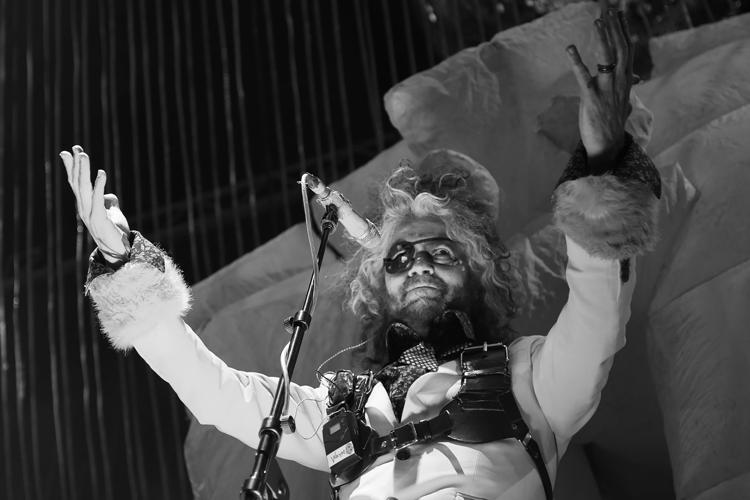 The Flaming Lips 12.JPG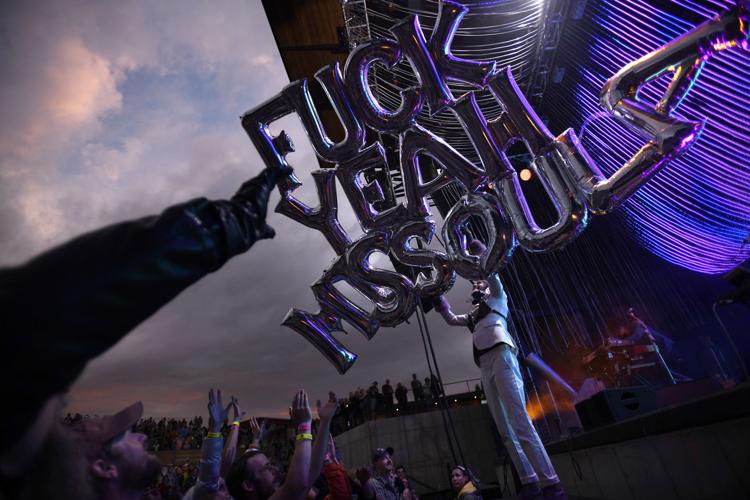 The Flaming Lips 13.JPG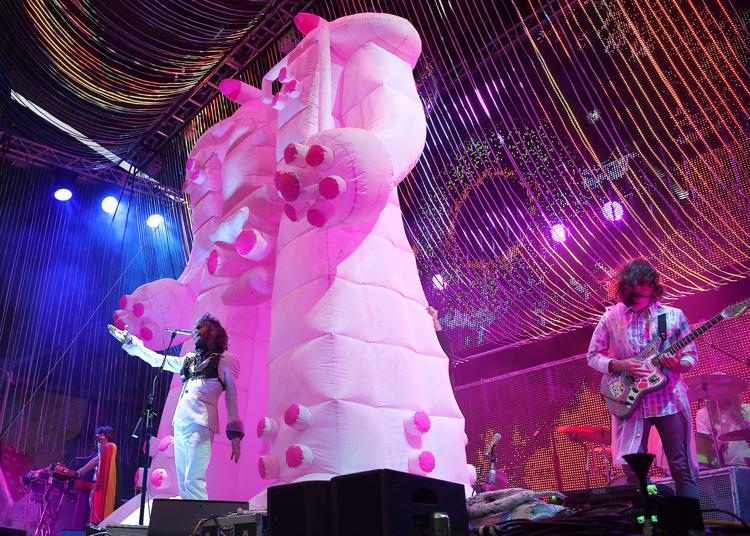 The Flaming Lips 14.JPG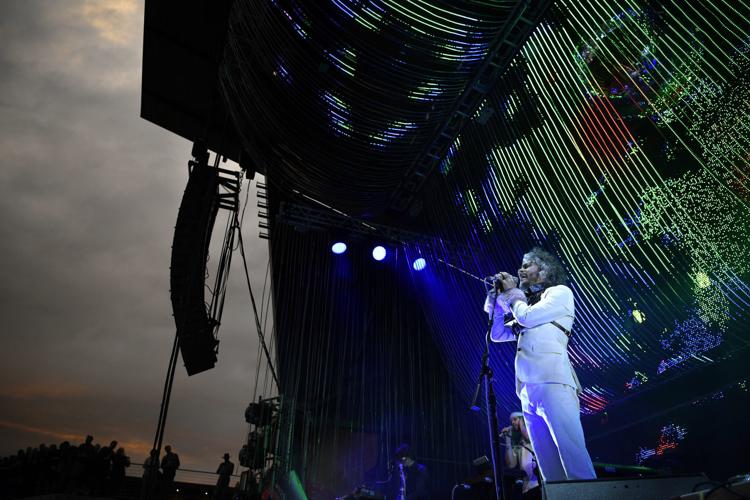 The Flaming Lips 15.JPG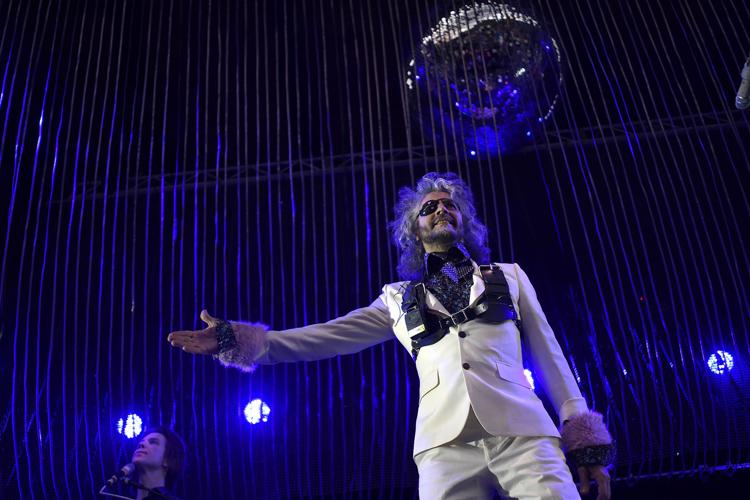 The Flaming Lips 16.JPG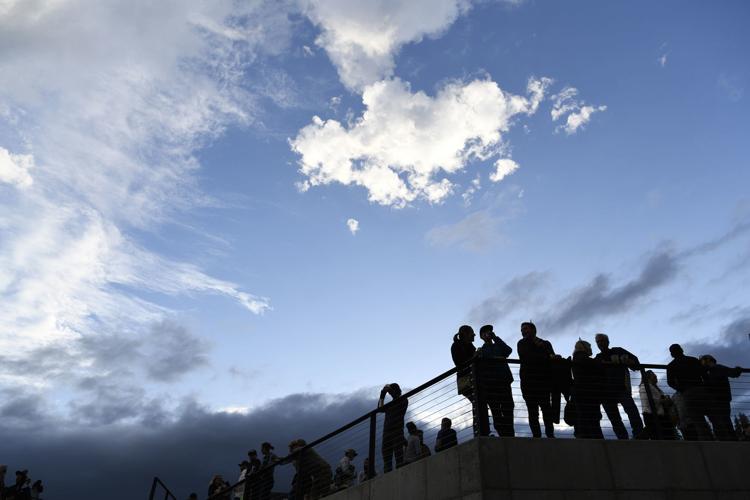 The Flaming Lips 17.JPG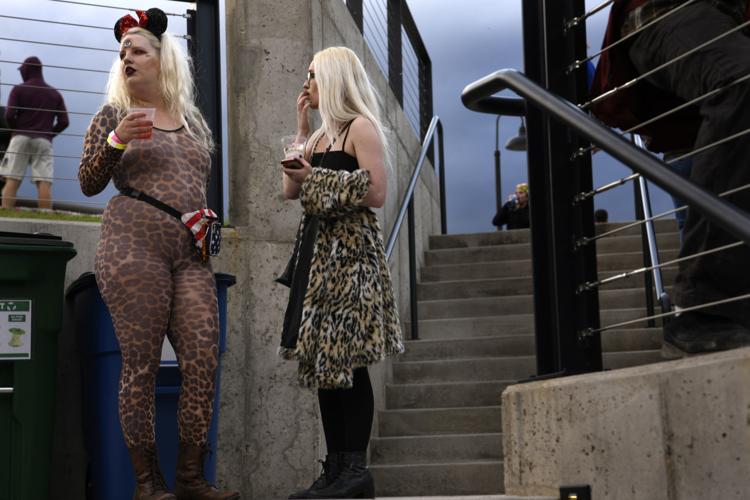 The Flaming Lips 18.JPG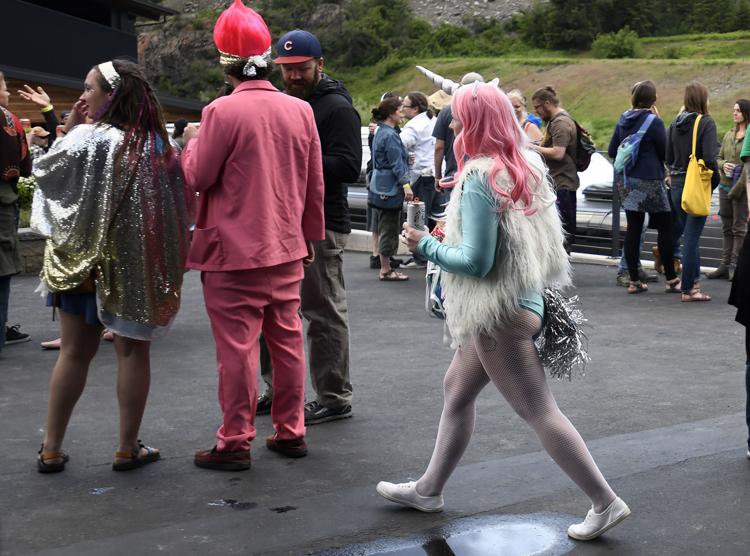 The Flaming Lips 19.JPG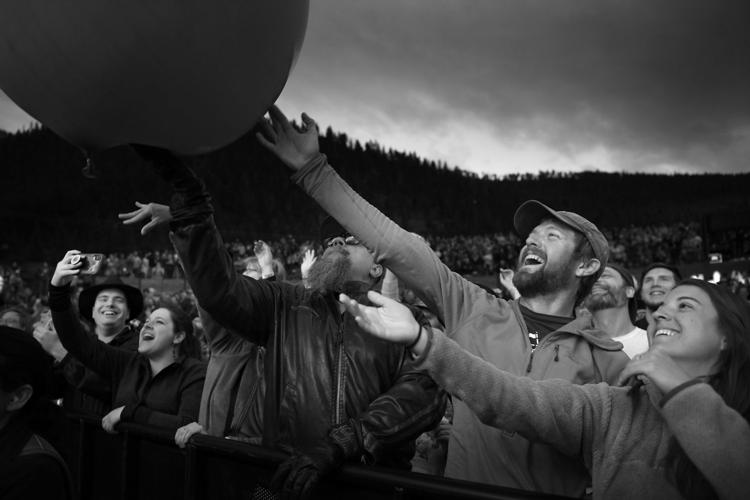 The Flaming Lips 20.JPG