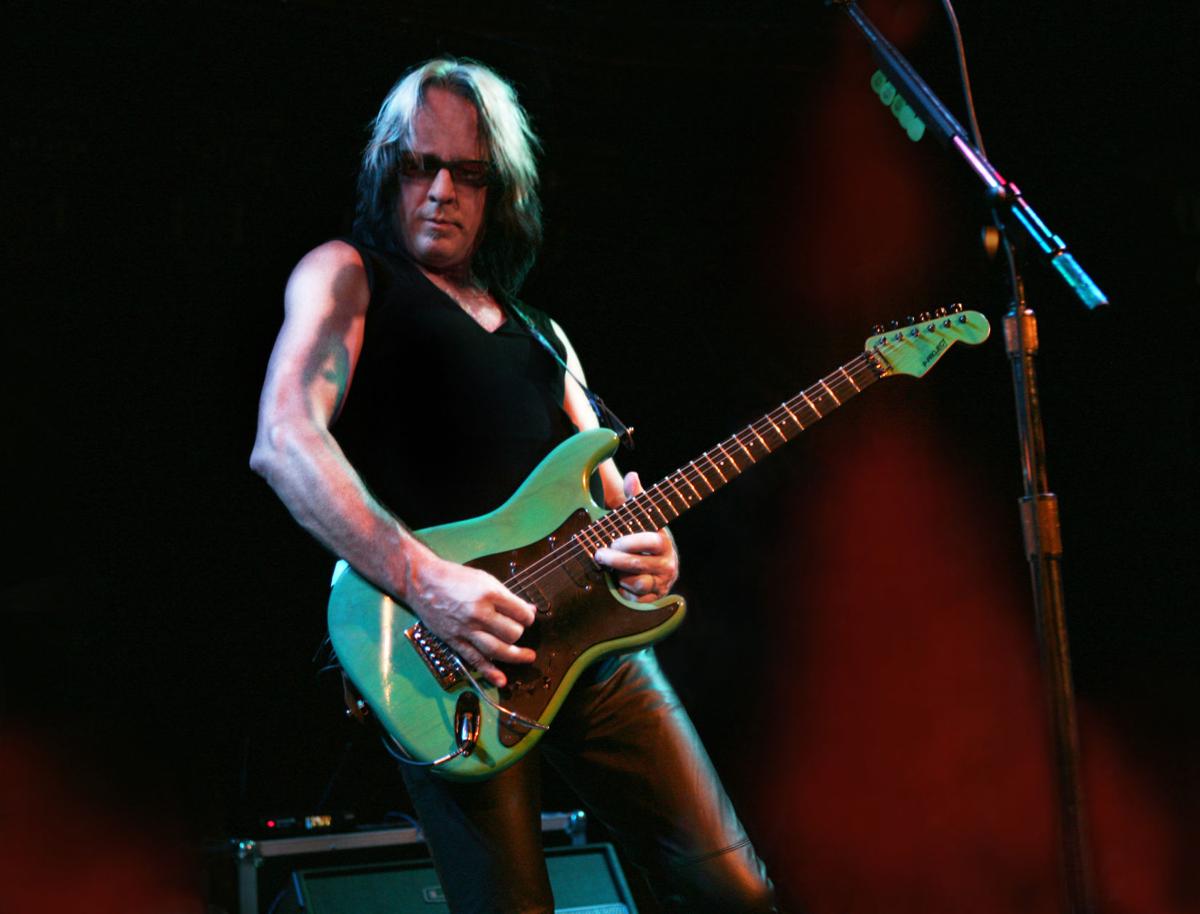 To label Todd Rundgren would be to work against him.
While playing his portion in various blues-rock and English-style hybrid groups to his parts in garage rock-punk and psychedelia bands, Rundgren has somehow distanced himself from the label of genre-based artist. Though he's often thought of as a pure rock guitarist, he has flirted with everything from jazz to more pop-oriented themes.
"My dad wouldn't allow rock 'n' roll in the house," said Todd Rundgren, a nominee of the 2019 Rock and Roll Hall of Fame class. "I had to listen to rock 'n' roll quietly in the room. He would listen to contemporary classics and show tunes and that's why my first influence had nothing to do with rock 'n' roll. That's why the biggest influence on my songwriting in the early days was Burt Bacharach. Things like the major-minor severance and the particular attitude about lyrics. I also think that my economic situation had opened me up to music that others had overlooked. I was searching the bargain bin in the record stores. Nonesuch Records would sell an album for 69 cents, like Jimmy Smith, or electronic music albums. It cost $8 for a commercial first release pop album. A lot of the music that influenced me was based on the economics that I was living under."
Early in his career Rundgren was content to be a guitarist who heavily mimicked the tight harmonies of The Beatles and The Beach Boys. He admired Jeff Beck and Eric Clapton and he soon developed a special awareness of the instrument's demands and limitations.
"(Jeff) Beck and (Eric) Clapton were making incredible progress with an instrument that seemed to have stopped progressing. I had put myself in a box to try to be up there with those names, and I realized that my devotion to the instrument was not at their same level. I reached a place in my life where it was not the centerpiece. The piano — think about the flexibility of it — where the guitar had the physical limitation of six notes. It (the guitar) is still the instrument that I prefer to play live and I'll shred on occasion. Yet for the more serious stuff like fingerpicking, I leave it to my guitar player (in the band)."
Born in Philly and raised in Delco, Rundgren, 70, is most known for hits like 1970's "We Gotta Get You A Woman, 1972's "Hello It's Me," and 1983's "Bang the Drum All Day," his most popular track. He's always approached each and every song as a small act of rebellion.
"I don't mentally live or financially live under the same restrictions — or, historically have not — as most artists," said Rundgren, who has also successfully engineered and produced albums with The Band, Grand Funk Railroad, Meatloaf and the New York Dolls. "The record business has changed so much and the production is not as profitable as it used to be, and the ways music is produced is a lot different now. I think that is characteristic of the way I approach music and have worked as a record producer: I didn't have to depend on my own music to support me and had freedom from the fear of losing an audience. Over the years it has attracted certain people and been built around the fact that I don't repeat myself very much. I'm still from that same philosophy and I now work harder than ever on my own career and tour and at promotion."
A conversation with Rundgren is a twisting tête-à-tête into the depths of musicology, a chat with a prolific multi-instrumentalist who understands that the musician has only a limited palette to start with and must make the best practice of his narrow range and mix of colors.
"It's basically a 12-tone scale and that makes it (music) a plagiaristic art where you can only use so many notes and certain sequences, and if you look at the math alone, you are going to write something that someone else has written. I think the most creative aspect of music is hiding that."
Still, it is Rundgren's bold creativity which has endowed him with the freedom to navigate and roam unrestricted in a manner which few artists are blessed.
"The development of genre in music is like anything else in human enterprise," said Rundgren. "Ninety percent of it is mediocre at best, and out of the 10 percent that is left, 90 percent of that has some quality which represents the creative drive behind the genre. Surviving without a genre, you have to have a quality that transcends that genre. For me, it's because I've been honest about what I'm singing about. There have been no artifices to the entertainment, and the thing that I've strived to know the most about is myself, and regardless of genre I haven't changed my basic approach and quality. Honesty, adventure, and sincerity transcend genre."
Since the time of his first officially released recording in 1966, Rundgren has skirted around marketing devices and sustained his career essentially gimmick-free.
"Unless you are Devo and you can dress up as an alien, it usually doesn't last, especially when breaking character is the biggest thing that you create. You have to decide how much risk they (the audience) want to take, the comfort they are seeking … the thing about music is trying to calculate those things, like how much will the audience put up with, and some people never cross that line … My audience is made up more of risk takers than comfort seekers."
Coziness never appealed much to Rundgren, who has made a career of switching channels at his own pace. One of his riskiest moves was exiting his luxury zone after the release of "Something/Anything?" in 1972 in search of the much more experimental "A Wizard, A True Star," which he released the following year.
"A lot of musicians never cross that Rubicon, and it's true that my music is not for everybody. But it's for some people who got bored with listening to the same 40 songs that the radio plays all of the time. I do it with the consistency of inconsistency and attention to those sorts of qualities."
Since his royalties and sales from the record business have dipped steadily in recent years, he has increasingly substituted the live performance, which he now depends on for his livelihood. As a consequence, the performing artist in Rundgren never misses an opportunity to learn from the values of persistence and loyalty.
"I'm surprised by the fact that you don't have to lose your voice as you get older and in some ways it continues to improve as I get older," said Rundgren. "I've done things to improve my range and made certain adjustments in my own personal habits to push it through, and work on stamina. I've got no new technologies … I'm enjoying it more now than I ever have, and that's the most critical factor since the industry has changed and forced me to perform more and more … At first I was apprehensive and now it's the part that I look forward to the most. It allows me to sing and to interpret the material in a way that I hadn't thought of before, and to maintain some sort of level of expertise."
Rundgren's current band features players who have mostly accompanied him across the last quarter-century, his longtime band — guitarist Jesse Gress; former Tubes drummer Prairie Prince; Utopia bassist Kasim Sulton; and keyboardist Greg Hawkes of the Cars. Rundgren's current "Unpredictable Tour" is an amalgamation of genre-hopping, a feast of one-hit wonders, reinterpreted harmonies, as well as amusing, playful timepieces ingrained in a smattering of eclectic styles. The tour allows Rundgren to put his own clever new patch on some old garments, to studiously re-examine each song's lines and meters, and to then gauge their responses.
"Some of the songs are from a particular subject that we find amusing, or it may even be something where I didn't know it at the time, but it became redemptive. It could be a song that I hated on the radio and that I now get some kind of perverse joy about playing it. I'll be reevaluating a song and rediscovering why people like it. For example, Melanie's 'Brand New Key,' I thought it was unlistenable at the time, but the audience loves it. 'Unpredictable' is a way of learning what a song might mean to the audience at large and to reevaluate and learn something about it."