Steven Hesla and his student, Isabelle Pearson, are seated at two Steinway pianos, plugging away at musical problems that are simultaneously hundreds of years old and take a lifetime to investigate. While the music never ages, this run-through feels very contemporary.
They're wearing masks, for one. There's a slight hum in the background that might only seem obvious when they're not playing.
The hum is from fans circulating the air in the Music Recital Hall, where on Saturday Hesla will play his farewell concert (see box) as he retires after 43 years at the University of Montana School of Music. It's not only a livestream, but they might end up putting one composition on record for the first time.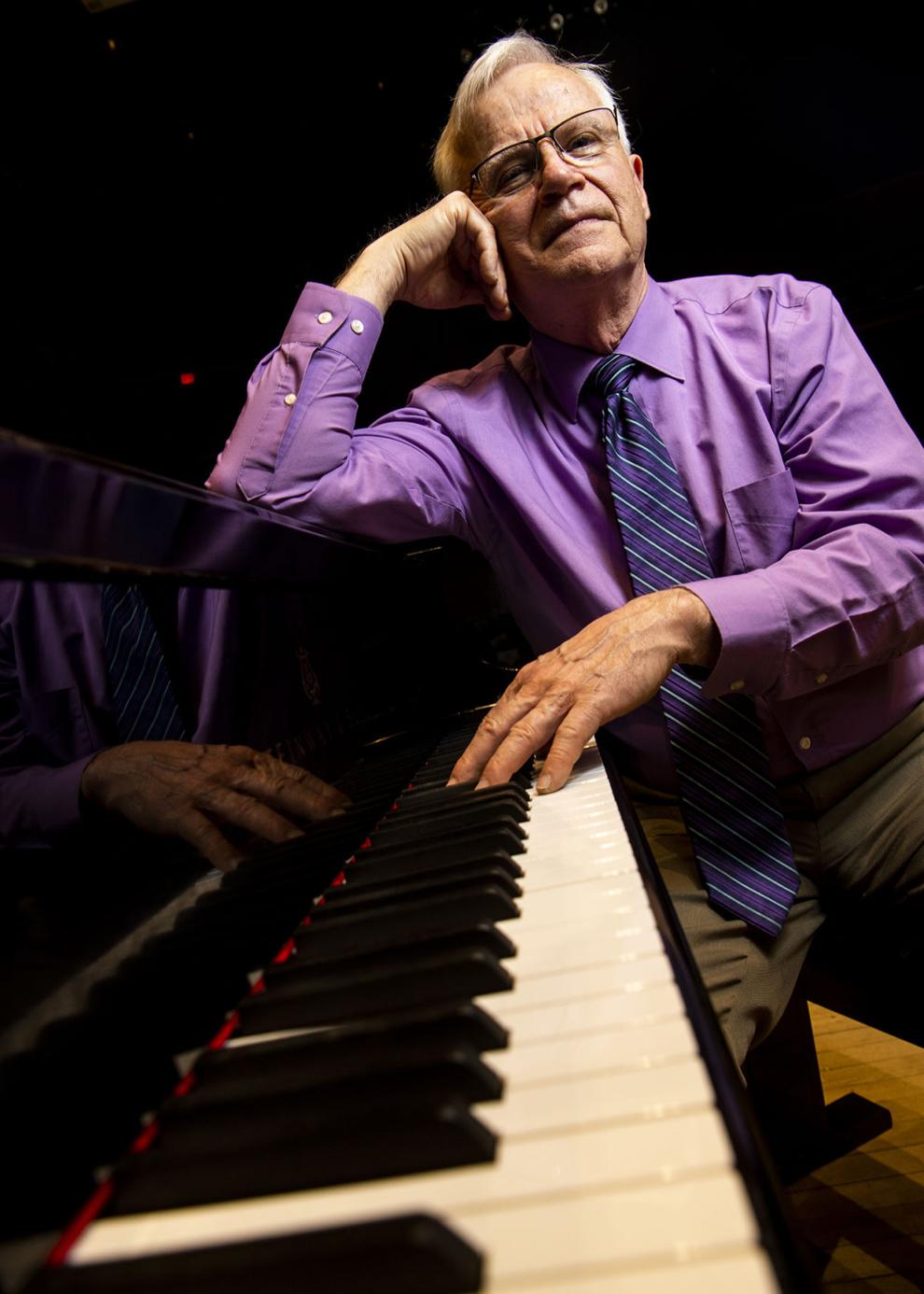 Hesla said he doesn't think about his time in terms of big career landmarks. ​​
"I don't ever think of highlights … every day feels like a highlight in a way. That's why I don't think I've retired yet," he said.
The way he looks at it is, he feels "more energy at the end of the lesson than I do at the beginning, and I have plenty at the beginning … teaching has always fascinated me, even when I absolutely knew nothing on the farm, and I had to teach a whole note to somebody, the neighbor kid. And so you're just trying to figure out a way to get everyone excited about music."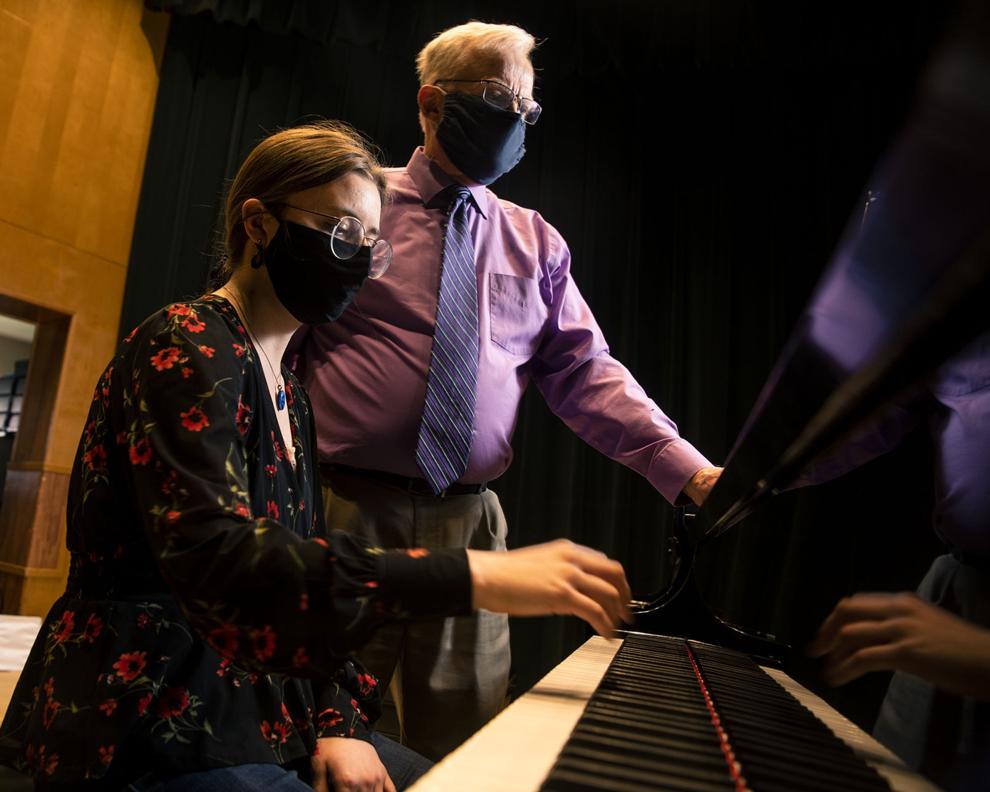 'You never stop learning from him'
Hesla, a self-described farm boy from eastern South Dakota, first heard classical music on a vinyl record — Prokofiev's "Peter and the Wolf." The theme stuck with him. He had some basic piano training, nothing classical, but found that he could pick out melodies on the keyboard.
He loved Van Cliburn's version of Tchaikovsky's Piano Concerto No. 1, and studied it. He laughs when he describes how, when he was a teenager, he met the famous pianist and mispronounced Tchaikovsky.
Before he went to Oberlin Conservatory, he thought it was in Germany. (He later played in Germany, in Missoula's sister city). Then he went to the University of Illinois at Urbana-Champaign for his master's degree. He found that he enjoyed explaining music to people who might not like it, let alone understand it, he said, since that was part of his rural youth.
He was teaching at Western Michigan University in Kalamazoo during the 1970s oil embargo and applied for an opening at UM. He got off the plane and saw the "M" and wanted the job on sight. He didn't plan on staying this long, but he fell in love with Missoula and never saw any reason to apply for another position.
Pearson, a sophomore, takes piano lessons from Hesla, and studies composition, piano pedagogy, flute performance and German. "He's teaching me the deeper aspect of music, not just the notes. And as someone who really got serious about music really recently, that was kind of a big step," she said. "But every lesson is a learning experience, and you never stop learning from him."
Coaching with metaphors
The farewell concert, titled "Among My Favorites," will feature faculty members and friends he's worked with for years, and pieces that he knows well. There are three by Rachmaninoff. He'll play "Vocalise" with pianist Christopher Hahn; Suite for Two Pianos with Barbara Blegen, and Romance for One Piano, Six Hands with Blegen and Hahn. For Ravel's Trio in A Minor for Violin, Cello and Piano, he'll be joined by Margaret Baldridge (violin) and Adam Collins (cello).
One piece on the program was written expressly for the performers: Montana Music: Trio for Violin, Cello and Piano, with Baldridge and Fern Glass Boyd (cello). It's by David Maslanka, a composer who lived in Missoula while producing music for ensembles around the world, until his death in 2017. Hesla asked him to write a piece for trio in 1990, and they're finally going to record it. The performance on Saturday might be the one.
A particular sequence of chords in the piece puzzled him, but Maslanka was secretive.
"If he wrote something, there was always a reason, that he would never tell you," he said. He thinks this piece might have something to do with a tension that exists in the nature of Montana — between its original Indigenous state and the settlers.
Hesla said that one of his proudest moments as a teacher was a string trio that placed highly in the Music Teachers National Association's Young Artist String Chamber Music Competition in 2016.
He coached them, as Pearson pointed out before, with metaphors.
"I'd say you need to make this opening sound like — and it was a very Russian piece — and I said it needs to be the coldest, greatest, most, what would you call it — barren kind of the landscape of Northern Siberia. Absolute kind of misery and rigid quality," he said.
Mark Kreider also stopped by. He placed highly in a competition recently — he's a doctoral student in the forest and conservation sciences. Not all of Hesla's students have pursued music professionally. Some become teachers, and if they're great teachers, he's proud, too. Others find their way in other fields.
"A university education I think gives kids all sorts of tools for succeeding in life," he said.
"That's the standout thing," he said.