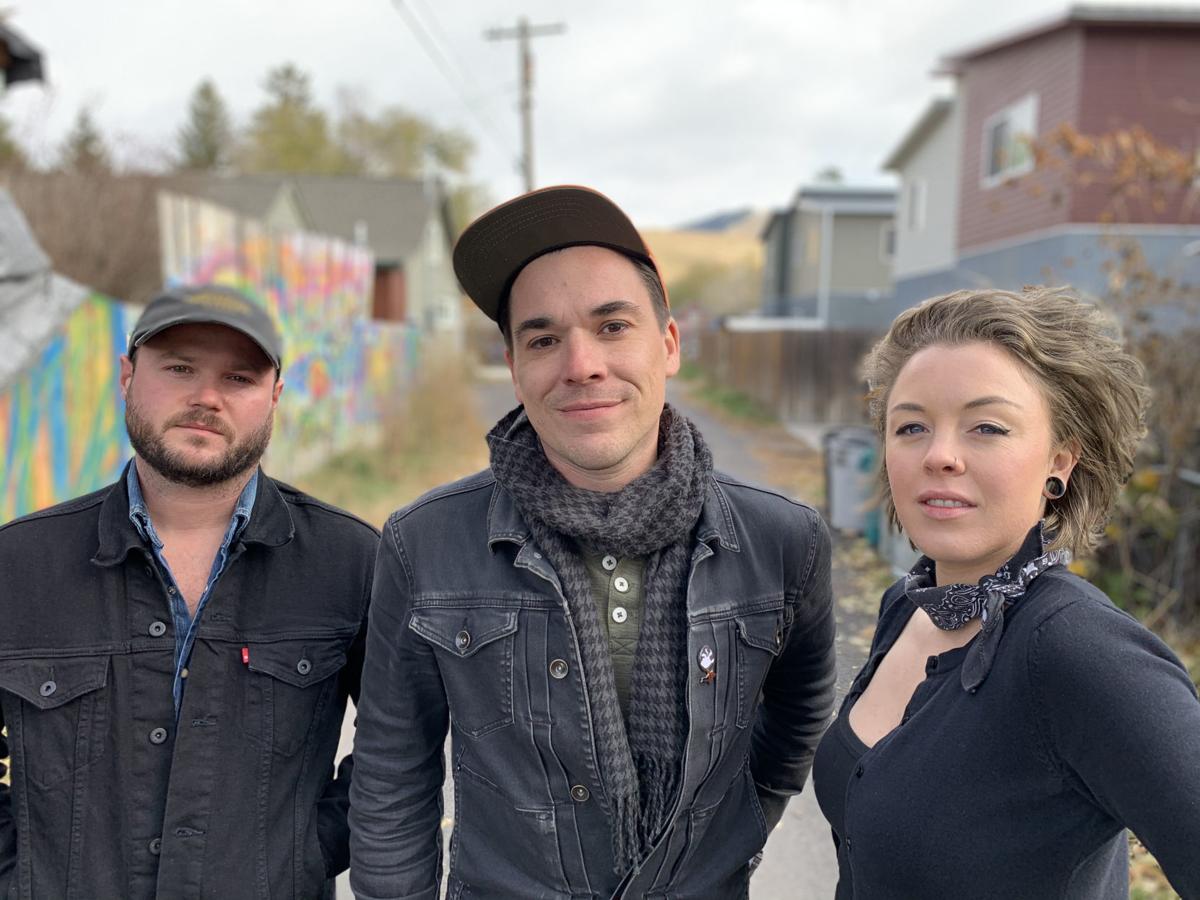 With an Americana rock sound and poetic lyrics, William Russell Wallace is returning to Missoula a new man with a new album.
The University of Montana MFA creative writing graduate and his band will play a show on Sunday, Feb. 2, at the VFW, a place he knows well as a former bartender.
"I have an affinity for that room. It is weird for me to go back to Missoula sober still," said the songwriter in a phone interview during a tour stop in San Luis Obispo, California. 
His debut album, "Dirty Soul," was written during his time at a Florida rehab center after falling into addiction following his graduation from UM in 2016.
"I had an MFA, but what do you do with an MFA besides tend bar?" he said. "So I went to one of the drunkest towns in the world to make money bartending in Gainesville, Florida."
Wallace, who's been playing in touring bands since 2004, said he "hit the rails" and ended up in rehab.
"I hadn't written a song in years and my second day in rehab, I wrote three of the songs on the album."
You have free articles remaining.
The title track, "Dirty Soul," plays off the gospel song "Peace Like a River," he said, "but from the point of view of a bad romance in a barroom."
Female backup vocals stand out with soft harmonies in "Charlie's Blues" and "Understanding," which was partly recorded using his iPhone in the bathroom of his room at rehab.
Wallace's sound has somewhat of a Tom Petty, Bruce Springsteen vibe, with reflective and relatable lyrics that often give a sense of place.
He said his creative writing degree has made him much pickier with his lyrics.
"It's made it harder to write a song," he chuckled.
Currently based in California, he generally tours with whoever is available at any given time, but for the Missoula shows, he'll be bringing on local friend Brett Puryear and former Missoulian Amanda Addy.
Wallace said he's looking forward to playing his debut album in Missoula, but will be facing a past that he's left long behind.
"I had a lot of really good memories there, a lot of good friends there, but not many of them are sober memories," he said. "It's almost like making amends with an old friend."