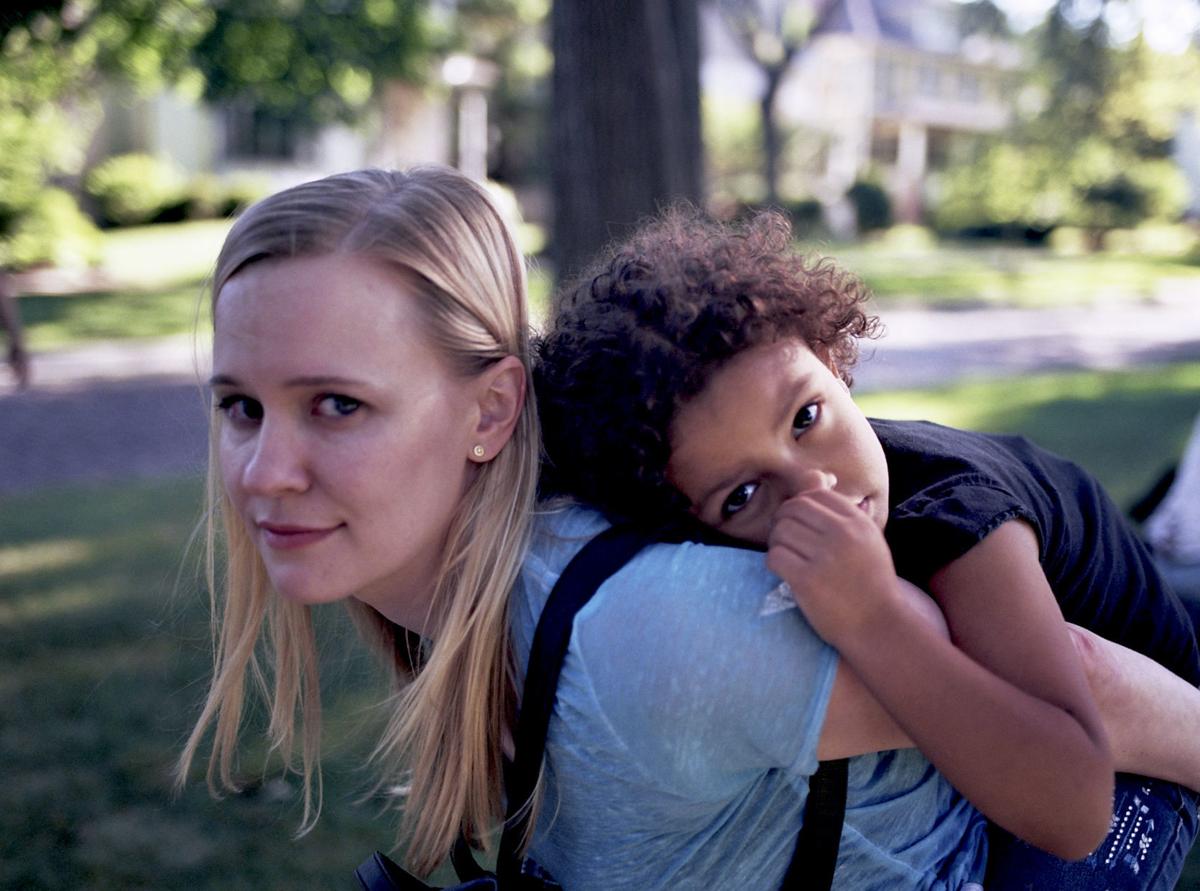 The Montana Film Festival continues Friday-Sunday, Oct. 4-7, at the Roxy Theater. There are screenings of new independent films, both feature lengths and shorts, along with an anniversary screening of the Montana-made classic, "Heartland." Head to montanafilmfestival.org for a schedule and ticket prices. Here are some highlights from this week's movies.
'Saint Frances'
Friday, Oct. 4, at 2:15 p.m.
Saturday, Oct. 5, at 7 p.m.
Directed by Alex Thompson.
106 min. Unrated. It has adult language, themes and sex scenes.
Writer and lead actor Kelly O'Sullivan will have a Q&A after both screenings.
In "Saint Frances," Bridget, a young woman aimlessly drifting into her mid-30s without a family or career, begins contemplating motherhood. 
With dark comedy, some cringe humor, and a counterbalance of earnestness, it makes for an open-eyed portrait of someone awkwardly finding their way. There's also jokes about periods, mass shooters, and using someone's Netflix account after you've ghosted on them.
Kelly O'Sullivan, who wrote the script and also stars in the lead role, embodies all of this with a look of skepticism, and dry humor that's refreshingly underplayed.
At first, the plot is a straightforward set of events on which they eventually affix some heady emotional themes. Bridget quits her server job after a friend lines her up with a summer babysitting gig in a neighborhood that's much nicer than her own. 
Maya (Charin Alvarez) and Annie (Lily Mojekwu) are having a second child, and need someone to care for their precocious daughter Frances (Ramona-Edith Williams), who's at first more than Bridget is prepared for.
Outside her new gig, Bridget experiences the unfiltered oddities of modern dating. Two men compete for her attention: Jace (Max Lipchitz), who is 26. She complains that he's too much of a millennial. He says she's one, too. She disagrees. There are "dinner dates" with a gamer-roommate nearby yelling into his headphones, disagreements over whether what they have constitutes a relationship, and emotional journaling. Another man, Isaac ("Prez" from "The Wire"), is older but has his own quirks. A guitar teacher and poet, his come-ons are hilarious. (His songs "just arrive" and he doesn't want to take credit for them.)
O'Sullivan is not afraid to write scenes that aren't likely to appear in a Hollywood rom-com, and if they were, would likely be treated as gross-out humor. Here, they're awkward but part of life. Period sex, and periods in general, are the subject of many jokes. She also included an extended scene in which Bridget has a medication-induced abortion at her apartment. (At one point, she says she wants him to have to go through something, too, like food poisoning.)
Even when the movie cycles back toward babysitting, the very-current dialogue can break up an earnest mood quickly. One of Frances' playmates, a boy from the neighborhood, is very enthusiastic about a toy gun. "Who's the school shooter?" Bridget asks. A friend of Frances, who loves her, she learns. "So he shot her!" When Bridget's mother asks her why she might not want to have children, she cites climate change, among other reasons.
You have free articles remaining.
There are, naturally, montages of Bridget getting the hang of caring for Frances, who has a biting wit for kindergartner but otherwise is treated realistically. (There are no kooky cliches from "learning to be a parent" movies, and no diaper bits.) 
In the third act, the movie steers more directly into themes of parenthood — who should have kids, how to deal with a family once you have one, what it means to be a good mother. Bridget's mother confesses that she wanted to swing baby Bridget by the legs and bang her head into a wall. More women should admit it, she adds. Later, her relationship with Maya and Annie develops further, and there's more open discussion about postpartum depression than you'll see in a comedy in a while, if ever, one of the many reasons "Frances" is a quietly surprising movie.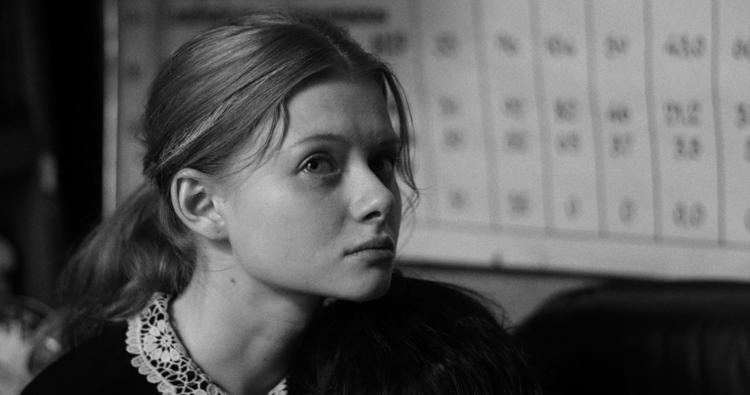 'One Man Dies a Million Times' 
Friday, Oct. 4, at 7:30 p.m.
Saturday, Oct. 5, at 1:30 p.m.
Director Jessica Oreck will have a Q&A after each screening.
92 min. Unrated. Contains some scenes of war violence.
Fiction, nonfiction and cautionary tale, "One Man Dies a Million Times" is a hybrid exploration of suffering and sacrifice in wartime.
Director Jessica Oreck drew on accounts from survivors of the Siege of Leningrad, a 900-day period during World War II, in which one out of every four residents died.
While many fled from the city, Oreck introduces us to a few who stayed: scientists and staff members at a seed bank. Their mission, despite the risk, was to protect the thousands of seeds stored there so they could one day feed the entire world.
At the outset, Oreck relays some of this information while noting that her film is not a documentary. It takes place in the "near future." 
The protagonists are Alyssa (Alyssa Lozovskaya) and Maksim (Maksim Blinov). In a bit of foreshadowing at the beginning of the film, when life still appears open, he comments that he likes a streak of gray hair she's grown.
The ahistorical timelessness is aided by the look of the film. She shot it in black-and-white with cinematographer Sean Price Williams, whose recent credits include "Her Smell," the Elisabeth Moss punk rock movie, "Marjorie Prime," the sci-fi movie(?), and "Good Time," the Robert Pattinson crime movie. There's a past-present feeling through: historic-looking buildings and some vintage clothing and interiors, offset by older looking computers and music (retro post-punk and ambient music), all of which become more degraded as the siege wears on.
Alyssa and Maksim move through the streets during their daily routines, most often wordlessly taking in the chaos around them: bread lines, bodies in the streets, destruction all around and looming (the sound of artillery and air raids).
This is not, however, a Hollywood-style romance in wartime — instead we watch two people's fortitude tested over and over. As a destructive winter settles in, calamities multiply. They lose power. Food supplies dwindle. Their noble scientific ideals sometimes clash as they tend to the shelves of provisions around them.
In one of the film's most unusual choices, our bridge into their interior lives comes through voice-over. (We later learn that these are excerpts from the poems and journals of siege survivors.)
One ponders that "real life is hunger and the rest is a mirage" that strips away any pretensions and reveals our truest selves. Another ponders the incomprehensibility of death as we see people contemplating it every minute. The intensity level of Oreck's project is the opposite of escapism, but for those willing to watch it carefully, it has deep rewards.