Josh Quick, a Missoula artist known for his cartoon styling that's adorned everything from Western Montana Fair posters to Doma Coffee labels, is unused to the lifespan of a book compared to one-off projects.
"It's kind of taken off more than I thought," Quick said of his recently published "Montana Quick Facts." "I just love the fact that people keep getting it."
Quick started working on one-page drawings accompanied by one- or two-sentence captions describing little-known and fun facts about Montana in fall 2018 as a project to keep him busy through the winter.
The facts encompassed things he had heard of growing up in Montana, or strange happenings he'd come across on the internet. Facts like:
"In 1955, Montana made license plates with soybean fiberboard, the plates were flimsy and some were eaten by farm animals" — accompanied by a picture of a goat with a license plate in its mouth.
"There are forty-five streams named Willow Creek in Montana," with a drawing of a sign marked "Willow Creek #11" next to a stream.
Quick quickly drew up close to 50 facts before realizing if he went further, the project would have to turn into something larger, like a book. So he took a break. It didn't last long.
"I just couldn't stop, I went back to it," he said.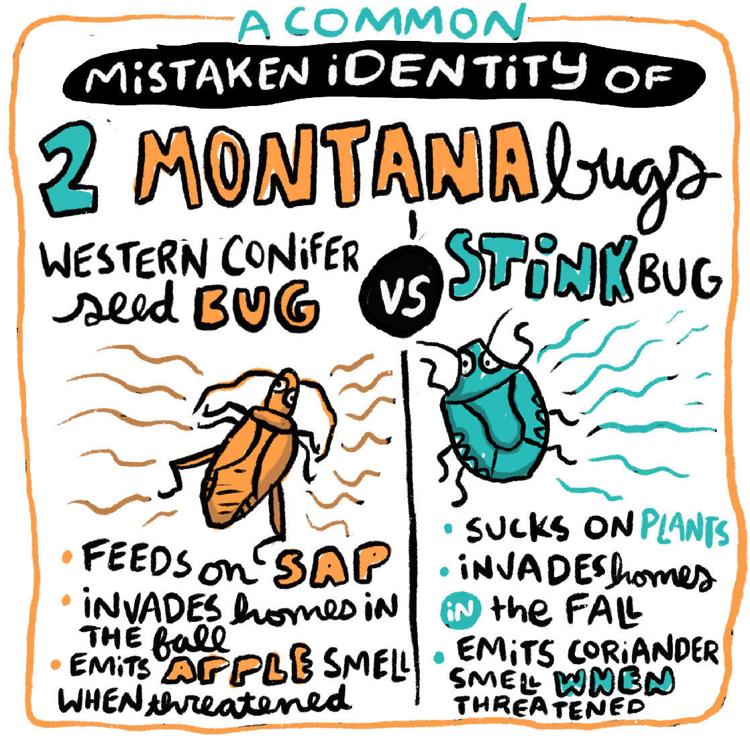 He got up to 100 facts and started inquiring whether any publishers would want the book. No dice there, so he decided to self-publish through Kindle Direct Publishing, an Amazon service that prints books for a fairly affordable price. He uploaded the pages, drawn on his iPad, and started ordering copies. He did have some reservations using Amazon's publishing over a local printer — but the pricing just didn't work otherwise, Quick said.
"If I'm gonna self-fund something, I've gotta do what I've gotta do," Quick said, adding he was really pleased with how the KDP-printed books came out. "Aesthetically, it looks like something a book shop wants to sell."
And despite publishing through Amazon, Quick did get a "Made in Montana" decal for his book.
You have free articles remaining.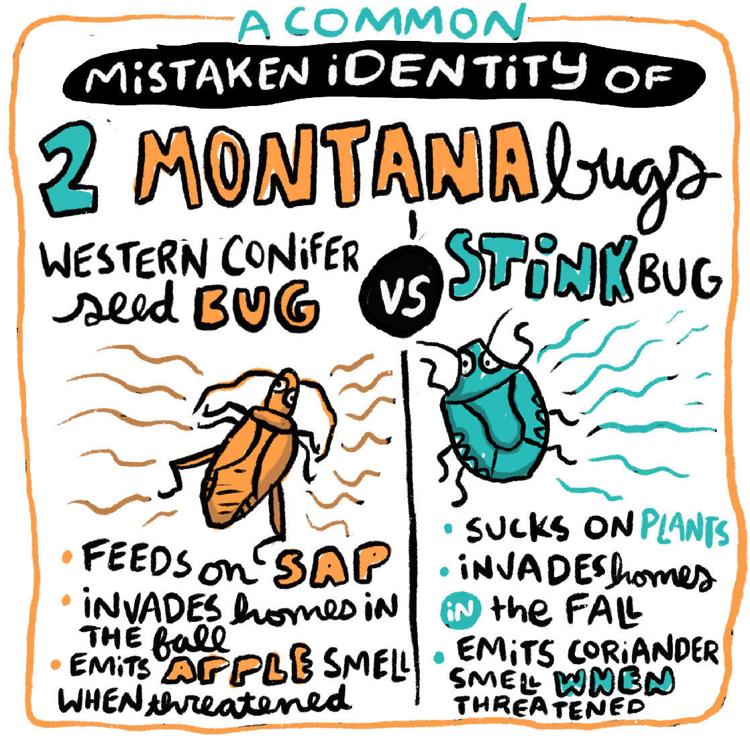 Quick drew every page of the book, designed the cover and sells the books himself, bringing copies to local bookstores or gift shops that are interested. He's already sold some 200 copies in the first few weeks of the book's release, in places like the Helena and Billings branches of Big Dipper ice cream, the Providence-St. Patrick Hospital gift shop, and Noteworthy Paper & Press. Quick will be taking a book tour to Billings, Bozeman, Great Falls and Helena in October.
"Montana Quick Facts," is divided into four sections covering people, places, things and creatures, and runs the gamut from more well-known factoids (the Cut Bank penguin) to obscure or modern history (Wilmot Collins' election as mayor of Helena in 2017).
"I think it's good to have a good variety in books like this," Quick said. "'Cause I could talk about history forever, but it can be boring for people.
"I'm trying to hit the facts from a different angle."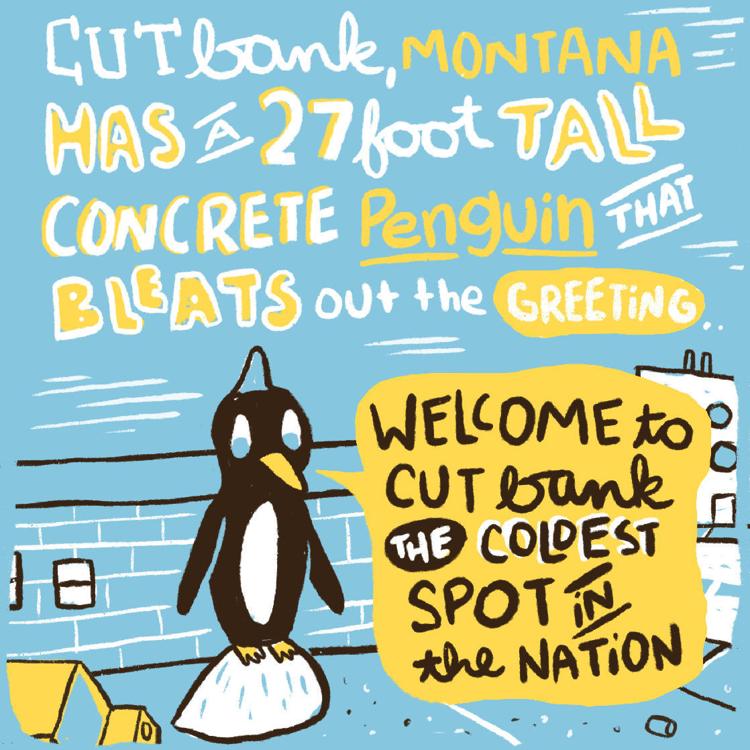 He did purposefully ("to my detriment," Quick admitted) avoid covering too much about Glacier or Yellowstone national parks. He also had to omit some intriguing history — like a page on a militia group in the Bitterroot — that was just too complicated.
"The events are so big, I couldn't fit it into two or three sentences," he said.
Many of his fact pages were thrown up on social media in draft form, where Quick got invaluable feedback and fact-checking from his friends and family. One caption used the word "gypsy," which he was encouraged to change to "Romani." Another drawing, about former Gov. Judy Martz, ended up being more controversial than Quick expected.
"People came out of the woodwork. They did not care for her," Quick said, noting his factoid wasn't biased, just stating the fact that under her governorship, state funding for schools shot up. "She's a person, she's from Butte and she's a Montanan."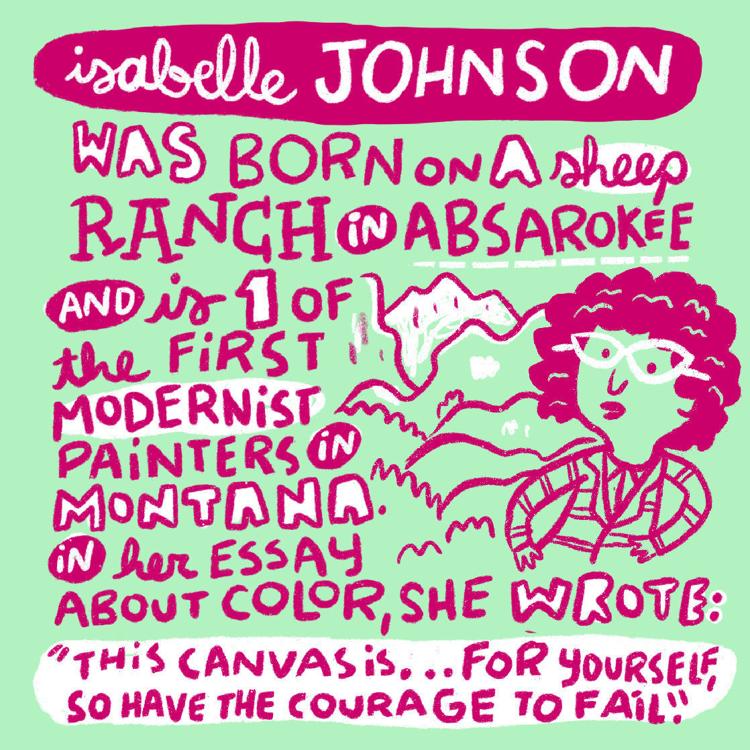 Enough said, in Quick's mind. The idea of the book is more to highlight what's unique and cool about Montana, a state that can be generalized by outsiders, or even those who live here.
"It feels good to know that cool (stuff) has happened" in Montana, Quick said. "It works for everybody."