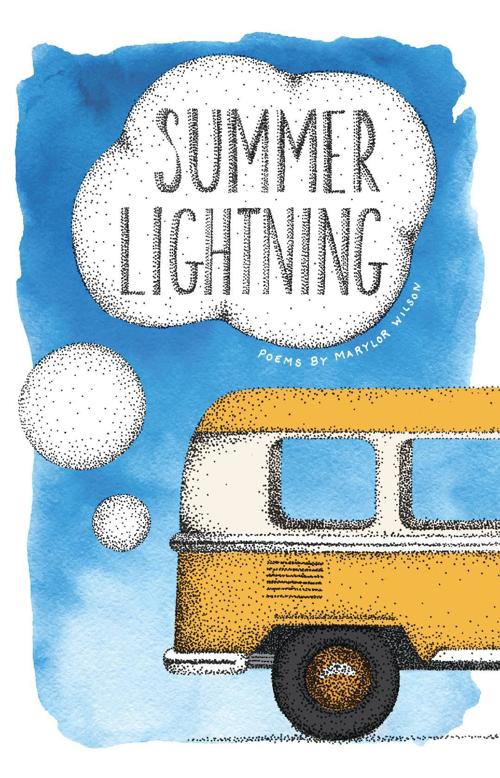 Marylor Wilson, an accomplished poet in her own right, has her first book coming out this year. Yet her art remains entwined with her ex-husband, Butte poet Ed Lahey.
"He didn't really want me to do writing. I have a poem about that," the 84-year-old Wilson said. "It was after we separated that I started."
The two divorced in the late 1970s, after which Lahey went on to an accomplished career before he died in 2011. Wilson, who had been published in a few magazines, started taking herself and her art "more seriously" at that point.
She also befriended poet Mark Gibbons, who eventually helped publish a collection of rare older Lahey poems that were in Wilson's collection alongside her own poetry. Then, last year, the two turned to publishing Wilson's work through the same nonprofit, the Drumlummon Institute.
"Summer Lightning" collects around 50 poems from the '70s to present day from Wilson, covering topics like, yes, Lahey, as well as summer fireworks shows, her menstrual cycle and humorous memories, of family and state fairs.
You have free articles remaining.
Even darker poems, like "April, 1949," make Wilson laugh or smile when she finishes.
Gibbons pointed out she doesn't dislike any of her work.
"I didn't find any bad ones," she said.
The pair selected from over 200 poems from Wilson's career to make up the book. Wilson's granddaughter designed the cover and her daughter has helped to schedule book events, making the publication a family affair.
Fitting, given Wilson's love of words — her primary poetic inspiration — came from her mother.
That love of words and language wasn't always used in the best context. Wilson remembered dreading going to the store with her mother, who wouldn't always be kind to the employees, with creative word choices.
"But I learned all the words," Wilson said. "I know them all.
"It's the language and words that urge me to write this or that poem."
She paused in the middle of one poem with particularly flowery language and deadpanned, "I must have been deep in the dictionary that day."
Wilson also works with plenty of French, a language she has been fascinated with since she learned, as a child, all of the French words that have become common in English.
It's the —age words I love
pot-age, or-age, from-age
words of something stirring
atoms whirling deep within the cheese
But Wilson's poems have a way of mixing that potent language with straightforward truths, or humorous choices that bring the reader back to earth. This makes her work both accessible and accomplished, something Wilson noted as she saw her daughter — a noted avoider of poetry — sneaking looks at "Summer Lightning."
Wilson's clear joy at reading her own poetry is contrasted with her admitted nervousness at putting the work on the market for the first time.
"It wasn't my idea, I'll tell you that," she said, adding, "I'm just starving for the opportunity to read."