Among a legacy of Montana modernist painters, Jack Franjevic may be the least well-known, but not even close to less interesting because of it.
The painter taught at the College of Great Falls for some 30 years from the late 1950s to the late 1980s, after serving in Europe and being stationed at Malmstrom Air Force Base during World War II.
Three dozen of his paintings are on display at the Montana Museum of Art and Culture this fall, in possibly the most complete showing of his work ever put together.
"He's like this unknown," MMAC curator Jeremy Canwell said. "He didn't promote himself. … He concentrated really on teaching."
The paintings are all from private collections, mostly from his family, who recently worked on putting together a book and exhibit of the little-known work.
"In Franjevic's work, you see him going through the paces of modernism," Canwell said. "It's an interesting collection, because, (with) Walter Hook for example, he never settled on a style."
Canwell considers Franjevic in league with Hook and Jim Dew — also WWII veterans who came back to Montana with European art traditions they translated to the Rocky Mountains and Great Plains.
With Franjevic's work, it is laid bare — paintings like "Landscape near Villach, Austria" (1952) share similar impressionistic styling, lines and colors with "Melting Snow (Smelter in Great Falls, Montana)," painted the same year.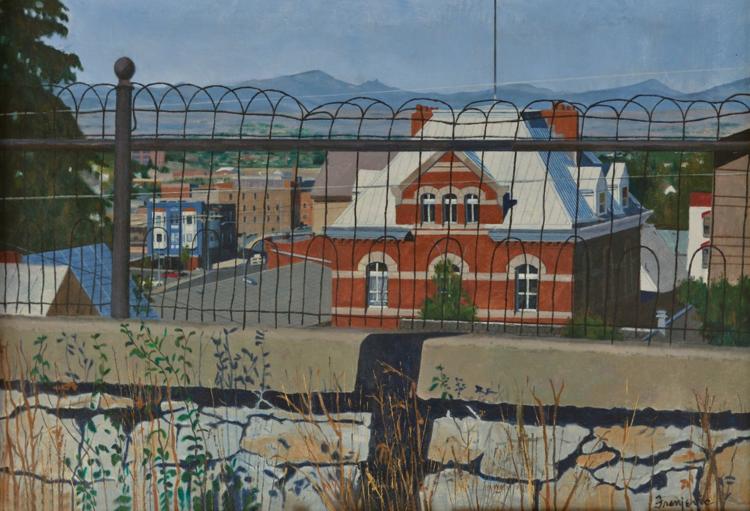 The exhibit runs linearly through Franjevic's life, tracing his paintings from social realism in the '40s, highly detailed works highlighting Chicago bathers or an Illinois farm, to European impressionism in the 1950s, which used bright colors and bold shapes to re-create Italian street scenes or Montana landscapes.
By the mid-1960s, Franjevic had transitioned to abstract work, painting dark, geometric patterns on larger canvases. On one, "The Arabian Sea," his signature sits about 4 inches high, and a foot long.
Canwell noted that, as a quiet Catholic, the aggrandizement of Franjevic's signature was "at odds with some of his earlier work."
"It's sort of linear," Canwell said of Franjevic's work, "but when you move to the pop work … you still have these color fields you have in these large canvases, but it's like he's working back toward realism."
The "pop" paintings of the early 1970s are particularly striking. Most appear as though Franjevic took his abstract geometry and added screenprint or Photostat images over top to create strange, Warhol-esque collages.
Take "OJ," (1970) which depicts the running back in his red-and-gold USC uniform, over a bright green and black background. Paint drips from below his figure and a soft square of a glowing television lights up behind.
"Barrage" uses Franjevic's invented Photostat process, where he transferred photos to silkscreen to canvas. A green background with blue waves is topped by Photostat images of buildings along the Grand Canal in Venice.
"It seems like they're at odds, the realism and the abstraction," Canwell said.
You have free articles remaining.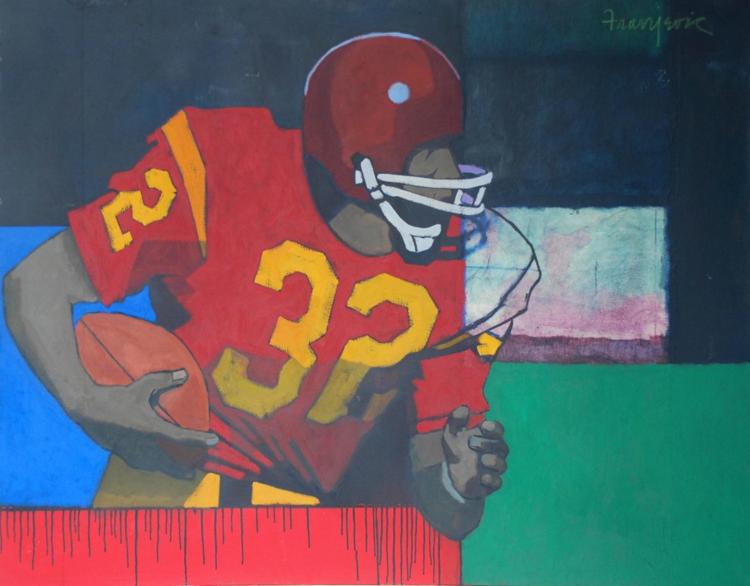 "Barrage" and other later-period Franjevic works see the artist outline shapes and buildings with pencil, creating a hand-drawn cartoon look. By the late '80s, near the end of his life (Franjevic died in 1992), Canwell wasn't sure if the lines were purposeful, or they meant the paintings were unfinished.
"It's still Impressionism, but it has this persistence of linear. Those things converge over the years," Canwell said.
By 1987 — one of the latest works on display at the MMAC — Franjevic had put together all that he had learned, Canwell noted, in "Europe."
A serene scene of large buildings outside a window are painted in realistic fashion — where the outdoors and the sill meets however, the painting becomes geometric, abstract in its shadows and sun.
Despite a European fascination, Franjevic did paint Montana quite a lot. Especially in the 1980s, he became enamored with roadside portraits, turning out paintings of Great Falls, Helena and Missoula, as well as Wallace, Idaho, and Spokane. These are fairly straightforward street scenes, with strange twists — one Helena painting is done through a fence, blocking views many artists might want to focus on. A look at downtown Wallace, Idaho, is mostly blocked by the blank backside of a large building.
To see an artist's life work in order is rare, Canwell said, and it shows Franjevic's growth, whether it was through personal inspiration or perhaps dabbling in en vogue styles for his teaching. But it immediately vaults Franjevic into the conversation of great Montana painters.
"There's no name recognition," Canwell said. "It's been a bit of an education for me to take somebody totally unknown and put together a wider-ranging exhibition."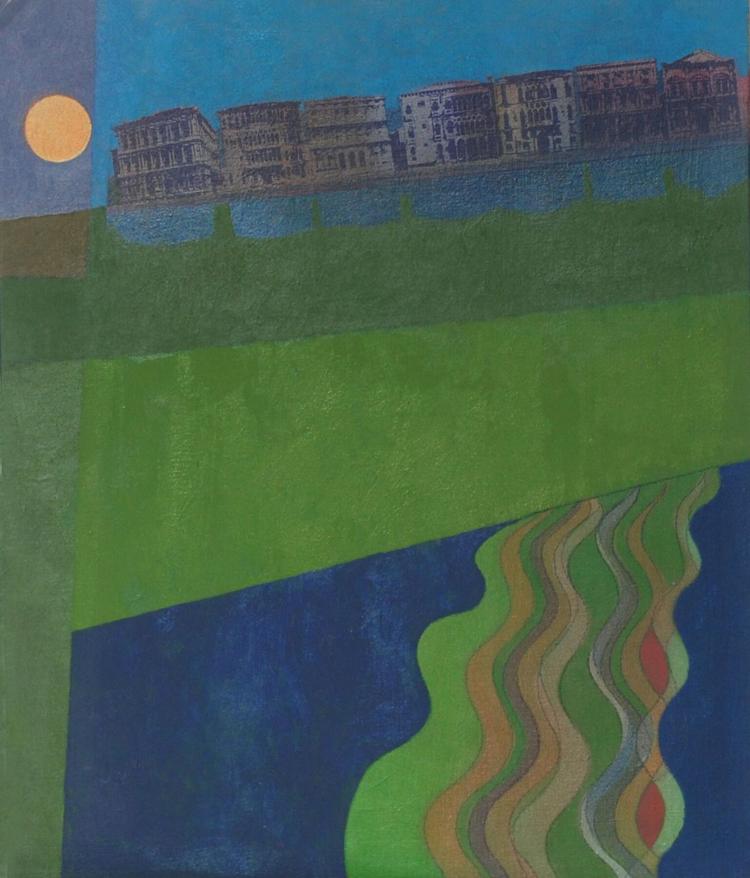 Missoula artist Steve Glueckert took classes at the College of Great Falls from Franjevic in the mid-1970s and said he was a major influence on his career.
"He was really far ahead of his time," Glueckert said. "He was a real gifted art historian."
Franjevic was a tough teacher, Glueckert remembered, but one who had a clear passion for modernism and was always willing to help his students or talk art.
During lunch, the students and faculty would often eat together, discussing Andy Warhol or Pablo Picasso or other modern painters. Glueckert called it a "nonstop fix on modernism."
That fix made Franjevic stand out in Great Falls, a town that was still very much taken with C.M. Russell's western romanticism.
"He tried to expose people to as many different thoughts and schools and ideas" as possible, Gleuckert said. "He wanted to teach in the realm of what is happening today.
"I think you see that in his work."