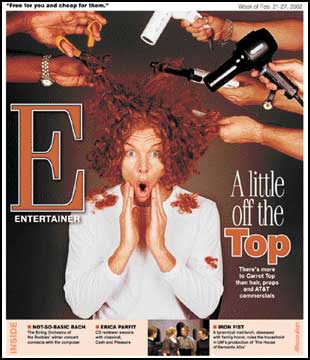 For your future planning pleasure, events coming up in the weeks ahead include:
"The Spirit of Ireland"
Long before Riverdance, Ceol Chiarrai – the leading Irish institution for traditional song and dance – developed native Irish talent to perform around the world. The group's newest production, "The Spirit of Ireland," is on tour in the United States, making two appearances in Missoula, at 3 p.m. and 7:30 p.m. Saturday, Feb. 23, at the University Theatre on the University of Montana campus. It is a broad-brush look at Irish culture, with an all-Irish cast of dancers and musicians. Tickets are $28.50 for the matinee, $36.50 for the evening show, available at TIC-IT-E-Z outlets, or charge by phone,

1-888-MONTANA.
---
"Mostly Baroque"
"Mostly Baroque," a Five Valleys Community Concerts Association benefit concert for Missoula Youth Homes honoring the birthday of G.F. Handel, is at 7:30 p.m., Saturday, Feb. 23, at Unity Church, 546 South Ave. W. Performers include JoElla Hug, on assorted recorders; Katherine Skinner, traverso and assorted recorders; Glenn Bergstrom, viola da gamba; and William Nichols, on the harpsichord and theorbo. Tickets are $10 adults, $5 students and seniors (or bring some item a young person would enjoy).

Call 543-5059.
---









---
Be the first to know
Get local news delivered to your inbox!