Find Local Jobs. Get Hired.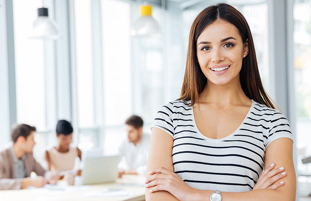 Find local jobs, receive personalized alerts and promote your profile.
Join our Talent Community
In times of crisis, workers not represented by unions may face worse consequences than workers represented by unions, and locations with lower…
While nationally the median income for entrepreneurs is the same as the median income for all workers, there are big differences at the state …
Looking for a new job? Browse through the newest job postings on https://missoulian.com/jobs and find your next career.
Career experts admit that there isn't a way to sugarcoat the challenge of finding a new job once you've celebrated the Big 5-0.
The number of married couples in which the wife is the primary breadwinner has risen dramatically over the past several decades. 
You don't wanna rush into quitting your job! Buzz60's Mercer Morrison has the story.
Browse through the latest employment postings on https://missoulian.com/jobs and find your next career.
While population growth has slowed at the national level, population changes at the state and city level vary widely. These cities are the fas…
Earning a six-figure income is a goal for many Americans, but few actually achieve it. These states feature the highest proportion of employee…
Working from home can be difficult. But now is the time to make yourself more valuable than ever.
The pandemic is creating unique challenges for those looking to enter the workforce. Here are some tips for navigating the job market right now.
Higher education is a significant investment, and the cost of pursuing an undergraduate degree has grown exponentially over the past few decad…
Although jobs are being cut due to COVID-19-related business closures, there are still clever ways to secure meaningful work experience this s…
Working from home presents many questions to sort out. One of the more important is: Where do you actually work?