The Missoulian's editorial page is among my favorite things about the newspaper.
We're fortunate to live in a very engaged community, full of people who are passionate about many issues and causes, and those sentiments make for one of the liveliest editorial pages I've ever read.
But misconceptions persist about our editorials.
Just a few days ago, a friend asked me about a Missoulian editorial that condemned a recent tweet from President Trump as racist, and further criticized Montana Sen. Steve Daines for supporting the president's position in a tweet of his own that went viral. She said she was surprised that corporate higher-ups had approved it, given the nationwide controversy over the issue. And she was even more surprised when I told her that Lee Newspapers, our corporate owner, has no say over Missoulian editorials.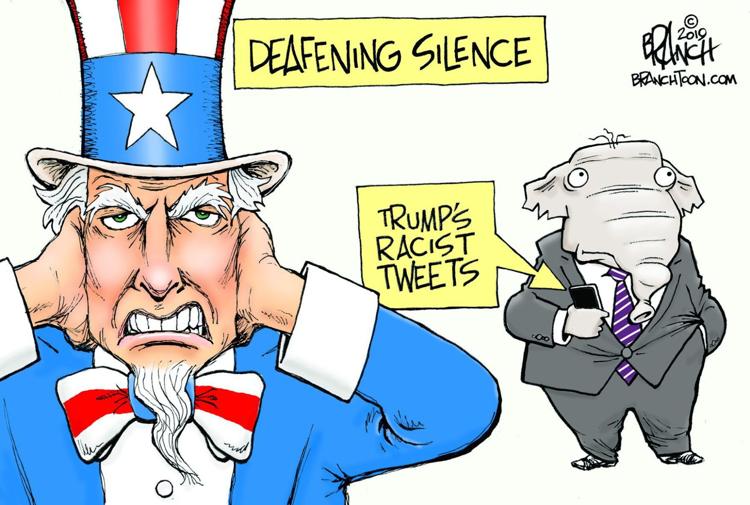 This is probably a good place to stress that Missoulian editorials are generated and written in-house. Each week, the Missoulian's editorial board—consisting of Opinion Editor Tyler Christensen, Publisher Jim Strauss and myself — brainstorm on topics for editorials, which then are written by Christensen. Those sessions can be lively. Sometimes, positions change. 
Op-eds and letters to the editor give readers a chance to weigh in on those positions. Of course, as in the case of last week's editorial, readers don't always agree with us, and the resulting discussions that play out in print and online are, in my mind, what make the editorial page such a valuable part of our newspaper.
As Christensen pointed out in a piece for our Journalism 101 series that ran last year, we do our best to print all the letters we receive. Her most important point, one that may have surprised my friend who feared corporate interference:
Here's what won't disqualify your letter: A political persuasion or preference for a certain issue or candidate. I say it often, and I mean it: The Missoulian accepts letters representing all views, left, right or middle.
Here's what will automatically disqualify your letter for publication: Unfounded or unsourced allegations, personal attacks, petty insults or profanity.
I hope you'll consider taking part in that community conversation. And, as always, thank you for supporting local news.