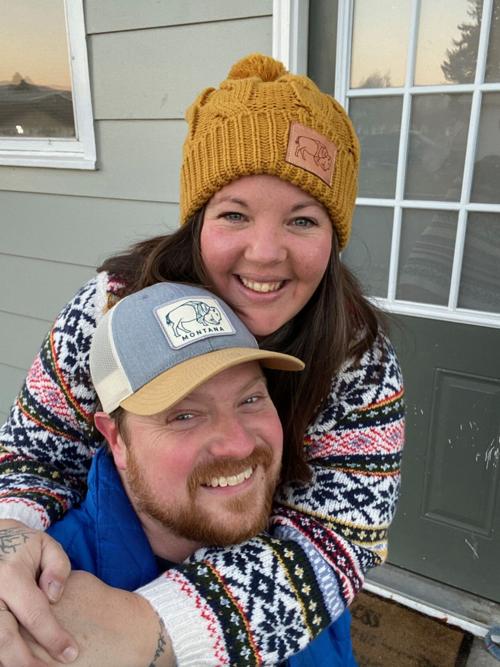 I can still hear the noise of the explosion in the deepest of dreams that wake me up in a sweat; I can see James running to see what happened and myself scrambling to count each of our five kids. I can hear James yell repeatedly, "There's a car in our house!" I see our son shaking from fear, our daughters thoroughly confused.
A year ago, on Dec. 18, 2019, a drunk driver drove straight through our front door. Within minutes our home would be filled with first responders and neighbors. We packed bags for kids, grabbed a few sentimental belongings, piled up our car, and drove to a hotel at 11 p.m. In shock, we all slowly fell asleep. One kid threw up, one wet the bed, another could not sleep; that was the longest night of our life.
The next morning our landlord called to inform us that the foundation of our home was destroyed and we could no longer stay there. Six days before Christmas, all seven of us sobbed in a hotel room, broken. In the flurry of calls with friends, insurance companies, and family, we realized that we needed to eat. So we sat in a restaurant wearing yesterday's clothes, still in shock, and our 15-year-old looked over and said, "Do you think this is how Mary and Joseph felt when they traveled to Bethlehem?" We just cried. We did not know how to respond. We could not yet feel hope.
And yet hope would awaken. Over the next six days, we experienced the most beautiful of humanity through incredible acts of grace as many people showed up. People, many we did not even know, offered money, food, basement living, new jackets for kids, toys, and kindness. We found a rental and we moved in Christmas Eve. Through great tragedy, we experienced hope in the form of humble humanity.
Globally, this year we find ourselves on a similarly unexpected journey, facing displacement, transition, and the fear of what comes next. We are living a global pandemic causing great disruption to life: lost jobs, homes broken, family members gone too soon, friends isolated, and a deep, gut-wrenching loneliness. It's really hard to feel hope, to experience joy in the heartache, to find peace in the chaos, to pick ourselves up after the pandemic knocked us face down. And yet hope is found in humility: in kindness among strangers, in support within our community, and in love for neighbor. The beauty is that this hope is born in humility and is extended to all of humankind.
May hope envelop your loneliest of moments, may peace wrap you like that of the warmest blanket, may joy come through unexpected moments. May you feel loved in this moment, just as you are.
James and Jerilyn Waddell are married and have five children. James is the Spiritual Care Director at The Village Senior Residence, and Jerilyn is a graduate student in Professional Counseling. They may be reached via email at jjncwaddell@gmail.com