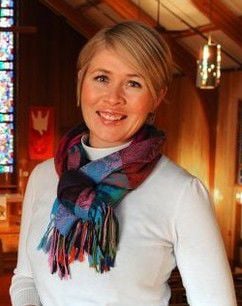 I worked at the Poverello Center for two years after college ('08-'09). It still pains me to think of the times I had to turn people away in the dead of winter because of the center's drug and alcohol policy. I knew folks needed support and accompaniment. They needed so many things. Asking them to walk away from one of society's most basic standards for overall health, a roof over one's head, felt counterproductive and cruel.
Lately, I've been cheering on Amy Allison Thompson, the current executive director of the Poverello Center. She alongside her network of housing advocates have made plans to extend emergency housing to the Salvation Army during the colder months ahead. She has relaxed their drug and alcohol policy this winter, shifting to admittance based on behavior. I just learned of the city's plans to build a new Navigation Center as well. This alongside the Family Center being funded through the efforts of the Missoula Interfaith Collaborative (MIC) and the YWCA (seethemhome.org) will reach people living on the margins of Missoula like never before.
Skimming through some of the recent articles about these projects left me inspired and hopeful. That is, until I read a few comments on Facebook. "If you build it, they will come," wrote one man. Others demeaned people experiencing homelessness, calling them lazy or worse. These comments reminded me of countering information I've been learning about health equity as a community organizer for MIC.
According to the World Health Organization, health is "a state of complete physical, mental and social well-being and not merely the absence of disease or infirmity." In order to be fully healthy, we all need access to a variety of social services like healthy foods, safe housing we can afford, good education, and quality health care. Researchers are saying that a mere 5% of a person's health outcomes are based on genetics and only 10% on behaviors. The other 85% have to do with one's access to social determinants to health described above. Access is the key word here. Due to the systemic underpinnings of racism, classism, ageism, ableism, sexism, etc. that have historically shaped our country's policies, people continue to have unequal access to things we all need to be healthy and whole.
This means the energy we expend on blaming people for their behaviors undercuts the far greater work we have to do as a society. As people of faith, we know this. Labeling people as "other" or "lesser than" goes against our value systems. Therefore, the times we accompany someone experiencing homelessness, call out systemic racism, or stand for the civil rights of LGBTQ+ persons, for example, will more quickly put an end to homelessness than other means, not to mention decrease suicide rates, curb mental health crises, and more.
Social agencies partnering with Missoula's health clinics are doing all they can to uplift the health of our community. We all prosper if overall infrastructure is built and relationships formed through mutual effort and support.
Stacey Siebrasse is MIC's Director of Bridges and Leaders and a Lutheran pastor in the Evangelical Lutheran Chruch in America. To participate in a public leadership training or learn about MIC's efforts to challenge structural inequities across social divides in Missoula, contact her at stacey@micmt.org.
Be the first to know
Get local news delivered to your inbox!