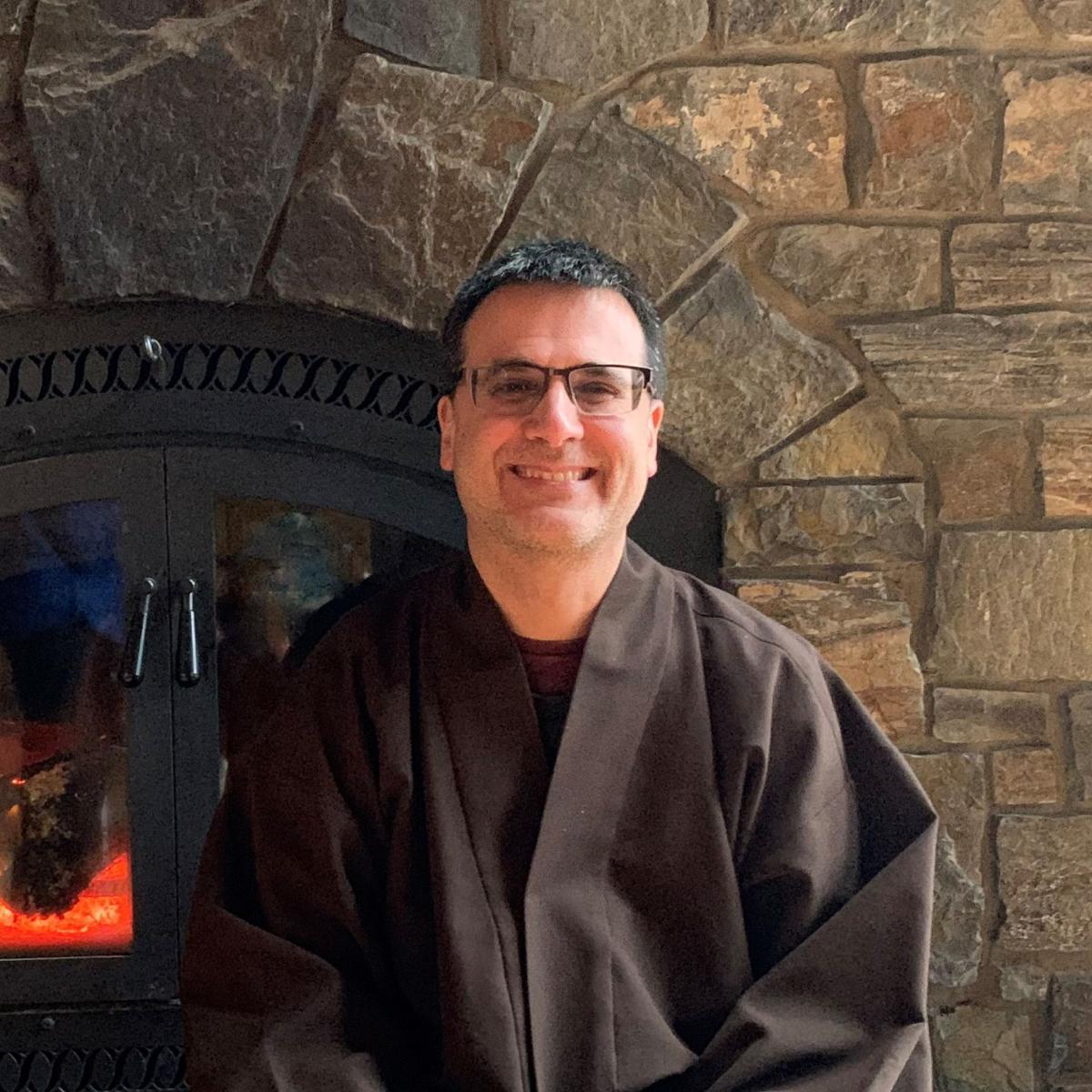 For Christmas last year, my oldest son sewed a fleece blanket for our youngest son. Our youngest son loved the blanket and immediately requested we put it on his bed. I noticed that he put the new blanket underneath his old blanket. When we were making his bed some time later, I asked him, "Why don't we put the blanket your brother made on top?" My perception was that my older son would love to see his little brother using the new blanket and the cat fabric he had chosen and that my youngest son should display his appreciation. My son's response floored me. He said, "I love it so much I like it to be as close to me as it can."
Zen master Shunryu Suzuki Roshi famously said, "In the beginner's mind there are many possibilities, but in the expert's there are few." I thought that I understood the best way to express appreciation for the blanket. In some ways, I thought I was an "expert" in this field. My youngest son showed me that there are many ways to express gratitude and, in fact, I preferred his way. When I have already decided what the outcome is, I lose the potential for finding new and creative ways of seeing the world.
It is easy to let go of what I assumed to be right or wrong when the stakes feel low (like where to put a blanket on the bed). I wasn't deeply invested in the outcome. This kind of openness to possibility becomes much more difficult when I want to see a particular result. It is even more challenging when there is a strong emotional component underneath. In fact, there is significant research that suggests our feelings about something come first and our reasons to justify these feelings is secondary. Benjamin Franklin wrote in his autobiography: "So convenient a thing to be a reasonable creature, since it enables one to find or make a reason for every thing one has a mind to do."
Our beliefs and feelings are treasured by us because they help define who we are and give us identity. When our beliefs and views are challenged our bodies mount the same fight or flight response they do when we are physically threatened (as an experiment simply read social media comments about a view that you disagree with and watch your heartrate rise as you get ready to attack). When this happens, our capacity for possibility collapses and it becomes almost impossible to see another view. Disagreement turns into enmity and conflict and we become locked into only two views. We lose the opportunity for the third, fourth and fifth views that emerges from listening to one another and remaining open.
There are experts in our world, people who have dedicated their lives to learning and understanding a particular field. The best experts maintain their openness to possibility and change their minds accordingly. I get into trouble when I think I am an expert in that what I know and believe now is somehow unchangeable. I could have argued with my son about the best way to put his blanket on his bed because that's how I would have done it. But instead, I received from him a new way of showing his thanks and I was able to enter into his world for a brief moment.
Greg Grallo is a Dharma Teacher in the Plum Village Community of Engaged Buddhism and practices with Open Way Sangha. He is also the Spiritual Care Chaplain at the Unitarian Universalist Fellowship of Missoula. He can be reached at openway.org