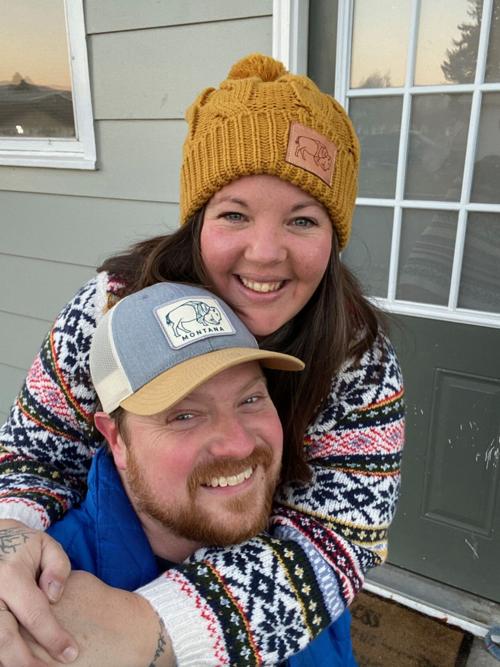 In college, I (Jerilyn) took a class where we were supposed to write a paper expressing our theology. I wrote about love. Love is my theology. My professor handed it back to me marked with red and a big "C" on the front. Then I see the note: "Love is not a theology."
We beg to differ. For us, love is the very reason for our existence, the essence of the blood running through our veins and the beating of our hearts. Love is our definition, our breath, our being, our very existence. Formed in love, for love, by love, what else but love can fully express who we are? Whether we acknowledge it or not, love surrounds and envelops us all. And it remains available to us despite all that we do or do not do. The evidence of this love exists all around us.
Love expresses itself in the magnificent colors that extend over Mount Sentinel as it wakes with the morning glow. Love reveals itself in a hike up Waterworks Hill in early spring as the flowers begin to paint the landscape. Love speaks in the sound of the river in summer as it rushes with fullness and laughter. Love hides throughout the quiet of snow falling at dawn as it sparkles in the streetlight. Love sings with the melody of birds as they float over a crackling fire on a summer morning. Love sounds like a friendly hello from a neighbor and looks like a warm embrace after a long day. Love is found in the sound of children playing and seen in a genuine smile.
Love overcomes the greatest of fears. Love empowers the release of tears and surrender, and love holds us together when all else is falling apart. Love forgives and brings hope to those doubled over with grief. Love reveals itself in earth-shattering moments with a steady friend or with the kindness of a stranger.
For Christians, love finds its fulfillment in the death of an innocent human who took on the pain of all humanity so that each one could experience love. Love continues with resurrection that says, "Death will not define who I am, who you are." This love is extended to all; no one is exempt from this love. Each person is formed by one who says, "You are worth this love always." This love does not pick and choose and cannot be earned but only accepted as it is offered to all.
Therefore, love sees the lonely, the lost, the broken. Love looks that homeless person in the eye and acknowledges their very existence. Love shows up both in the cry of a newborn baby and in the last breaths of life.
So yes, love is and will always be my theology. We are made with love, for love, by love. Because love is in the air, breathe in this love, accept this love. Say with us: "Just as I am, in this moment, without pretense or good works, I am beloved."
Jerilyn and James Waddell are happily married and have five wonderful children. Jerilyn is a counselor with Youth Homes, and James is the Spiritual Care Director at The Village Senior Residence. They can be reached via email at jjncwaddell@gmail.com.