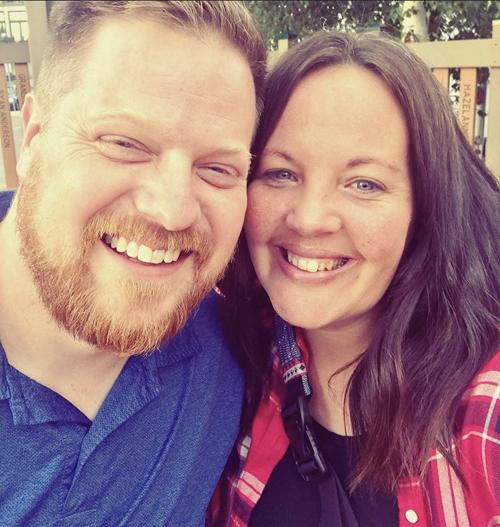 Perhaps the only appropriate response to this season of our world is deep grief. We face a global pandemic that once again reminds us of its danger in the midst of ongoing social distress that we can no longer neglect. And so we respond with real human grief. If we pay attention, we might learn from nature about our grieving and the possibilities for peace.
In nature, seasons allow for trees to be in full bloom, bearing fruit that offers much to the world. Seasons also allow for the fruit to die out and for the brightest of leaves to fall, leaving the tree bare and naked, exposed. When the roots do not run deep, the tree easily falls. When the roots are stable, the tree stands, at times offering nothing but its naked self; yet it continues to stand, knowing that the seasons will yet again change and allow for new life to grow.
The process of planting deep roots becomes a beautiful metaphor for our work of grief during this season. When one does the work of digging deep down inside to plant a peace that remains through the bleakest of winters, they find hope in the fear and light in the darkness. As humans, we must allow for our lives to endure these seasons, planted as the tree.
It is easy to think that only when a tree bears fruit is it beautiful and worthy of admiration and tending. But one who can see the beauty in every season — from the release of the leaves changing colors to the bareness of exposed branches covered in the purest snow to the budding of new life — this person is the one who perceives truly and who plants roots of peace. Each of us is like the tree; seasons make us who we are. There are seasons to let go, release, surrender, and grieve. There are seasons to stand exposed and let ourselves become covered in the blanket of snow, remembering that this covering offers grace in bleak times of grief. And there are seasons to bring forth new life and bear fruit. True beauty awaits in each season.
There is also a season of hope — dreams coming to fruition, new opportunities arising, beneficial changes unfolding. This season offers the fullness of life. Yet this one season of the fullness of life comes because one embraced all other seasons with open hands, daring to dream of what one day might be. The roots run deep and sustain the rest of life, even in the midst of grieving.
How do we stand fully exposed and in full surrender of the unknown? These are questions that come in the planting of the roots. Peace thus comes from daring to hope even in darkness. Peace comes from setting into action new life. Peace comes from the fullness of fruit revealed. Peace comes from the release.
Take time to settle in your season because soon it too will change. It will offer new beauty. Find peace, find hope, find dreams, and dig yourself roots of peace that will carry you through each season.
James and Jerilyn Waddell are married and have five children. James is the Spiritual Care Director at The Village Senior Residence, and Jerilyn is a graduate student in Professional Counseling. They may be reached via email at jjncwaddell@gmail.com
Be the first to know
Get local news delivered to your inbox!