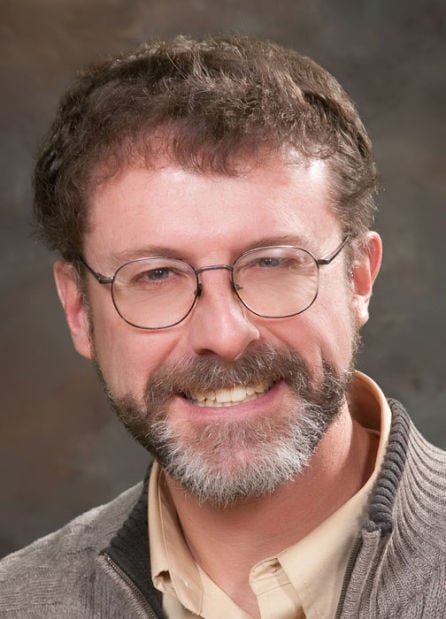 This week, I saw many things I didn't want to see. I saw that my tire was flat. I saw that our lawn needed mowing. I saw that our roof has lost a few shingles. I saw that some new infestation of bugs has begun an early harvest of our cabbage (and they were growing so well!).
My first temptation, of course, was to turn away from such sights. To turn away would seem to be the easiest response, except the flat tire probably won't fix itself, the neighbors won't mow our lawn for us (unless they are very, very nice!), the rain won't wait for the roof to be fixed, and the bugs will enjoy a feast at our expense. No, the easiest response is often the lesser response; experience teaches us the value of retaining our gaze upon things out of place, uncared for, or needing attention so that they may be positively transformed by our investment in them – in other words, when we see things as they ought not to be, we are invited to introduce improvement.
I saw some other things I didn't want to see. I saw a homeless person sitting on the corner of a grocery store parking lot with a cardboard sign reading "anything helps." I saw a picture on Facebook of a man filling his truck with gas while wearing a face mask with the emblem of a swastika on it. I saw a political sign vandalized with vulgarities and ugly words. I saw a person with tears in their eyes for I know not what reason.
If we are alive, awake, and attentive to our world, we will regularly be presented with things we'd rather not see. It is then that we are given a choice – to turn away from that which does not please the eye, or to retain our gaze with the understanding that we have the option to respond. How many of those latter sights I mention could be positively affected by both a retention of my gaze and an intention to make a difference?
Catching the eye of the man on the corner with the sign, I can wave in a friendly manner, or (if the red light is long) ask him how things are going, or hand him the assistance resource card I keep in my glove box, or pass him one of the $5 meal gift cards for a local fast food restaurant I keep in my console; and furthermore I can retain my support for affordable housing, the Poverello Center, Common Good Missoula, and the other entities in our town working together to end homelessness someday.
Taking the image of the face mask decorated with a swastika in view, I can seek ways to speak again (and again and again) against what that symbol stands for, to revisit today's foreboding rise in prejudice and racism and intolerance and hostility with a recommitment to inclusion and civility and justice and non-violence, joining with others who are likewise moved.
Looking upon the vandalized political sign, I can pick up a sponge and bucket and start washing! Or, more to the point – I can work for the encouragement of teaching myself and inviting others to regain the somewhat lost art of agreeing to disagree, to rein in defensiveness so we may hear and understand opinions and ideas different from our own, and trust that we function more effectively as a community when we appreciate each other, understand each other, and identify with the things we hold in common – which I have found usually outweigh the things that tend to divide us.
At the sight of tears, I can risk connection, even as a stranger; a kind word, a note of affirmation, a simple "are you OK?" meant to let them know they are not alone.
The hope of our world, and especially our times, is that we remain vigilant of the things that need to change and accept our invitation to help bring about that change. This is at the heart of my faith understanding as a Christian, where Jesus came that the world might be redeemed; but this is also something that strikes at the heart of anyone who has seen the world as something less than it should be. Each of us is invited to help make that vision something we'd all like to see.
Rev. John Daniels is pastor at First United Methodist Church, Missoula. He can be reached at john@fumcmissoula.com.