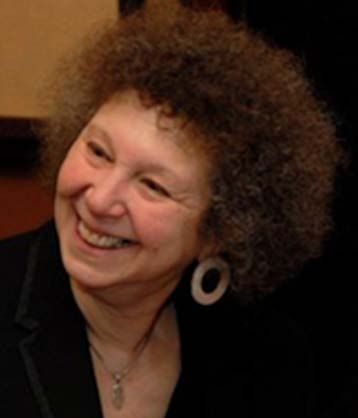 In the month leading up to the Jewish New Year, it is traditional to sound the shofar, the ceremonial ram's horn, each day of the month. The shofar cries out to us, "Wake up! Get moving! Clean up your act!" Then, it is our job to apologize to each other and prepare to offer forgiveness, to repair our relationship with the Divine, and to renew our highest values. At this time of year, we tell ourselves stories about our past as a Jewish people to inspire us to move into the New Year with hope.
What stories do we tell? Traditionally, we remember our ancient rabbis and the unwavering faith that moved them to continue our traditions against great odds. During our High Holiday services, we remember the Ten Martyrs of Judaism in Roman times, whose story is told in a liturgical poem, Eleh Ezkarah, "These we remember." We consider the sacrifices of these rabbis to be so powerful that we tell them on Yom Kippur, the Day of Atonement, when we, too, wrestle with our connection with the Divine.
This year, I am inspired by new stories emerging from a groundbreaking historical exhibit, "Leiser's Footsteps: Missoula's Jewish Treasures," housed downstairs in the Hammond Arcade on North Higgins Street. The exhibit takes its name from Jacob Leiser, one of Missoula's early Jewish pioneers. These are stories of hope and wonder. Missoula-born Bert Chessin has been chronicling Montana Jewish history for decades, and Paul Kingsford, graphic artist and designer, joined him this year to mount this exceptional collection of untold tales of Missoula's original Jewish settlers.
These stories bring me pride: I realize for the first time that my co-religionists were major movers and shakers in Missoula's earliest days as a mining and frontier city on the Mullan Road, and we continue to contribute today! They were colorful characters, men and women, artisans, merchants, and business people whose energy and creativity armed them to deal with rough conditions and thrive in a frontier town. Jewish actors, horticulturalists, educators, and public servants followed in their footsteps.
When I hear these stories, I view my work in Missoula as part of the tradition of the independent, innovative Jewish residents who came before me, and it inspires me to do more. Also, as a Jew, descended from tribal peoples, I am amazed to learn that the early Jewish Missoulians had special relationships with the native peoples who lived in this valley.
For example, Herman Kohn, a saddle maker who later became a jeweler and helped build Missoula's downtown commercial district, had a family relationship with Salish elder Big Sam and his family. In Kohn family albums, we see pictures of the Kohn family women, tenderly holding Salish babies and posing with Salish women and girls. Photos of Salish elders appear in the albums with the caption, "our friends." We imagine that the part of the relationship might have been based on Herman Kohn's ability to serve the tribes as a skilled saddle maker. Bert Chessin has been working with the Salish Cultural Committee to learn more about the history and to make sure that the stories are accurate. As research continues, we hope the stories of these friendships are uncovered, and we will enjoy them together.
Be the first to know
Get local news delivered to your inbox!