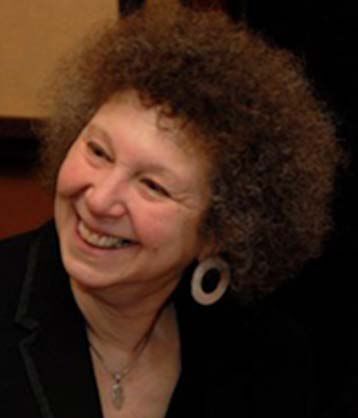 Yom Kippur, the Day of Atonement is the most holy of all Jewish holidays. It is called a "Shabbat Shabbaton" in the Hebrew Bible, a really big Sabbath, but unlike a regular Sabbath, there are no festive meals or dressing up for the special day. Instead, it's a day of self-denial that consists of fasting, wearing white garments like those in which we will be buried, refraining from intimate relations, washing, anointing ourselves with anything, and wearing leather. It's also a day of prayer in which we confess our wrongdoings, a day of study and reflection on the past year and our hopes for the future, a time to memorialize our departed family and friends, a time to apologize to those we have hurt and forgive those who bring their apologies to us, and maybe the possibility of a nap as the afternoon stretches eternally into evening.
So, it might seem that Yom Kippur is a solemn and challenging day. Fasting for 25 hours can be hard. One custom, as we enter Yom Kippur, is to wish each other an easy fast. Confessing isn't easy either, but the power of our liturgy is that we recite aloud an alphabetical list of many, many transgressions as a community, so we can say all of them, knowing full well which ones apply to us individually. Thus, we have community cover for speaking out and taking responsibility for actions that are difficult to face. Reflection on our past year can be tough, too, because we have to recall how we missed the mark and failed to live up to our highest values. Apologizing? OY! Forgiving? Not so easy.
So why can we also think of Yom Kippur as a day of joy? Here is my answer: Yom Kippur offers us a time for deep, personal transformation. We can repair our relationships with the Divine, growing closer to Holiness. We can repair our relationships with each other through apologies and forgiveness. We can mirror Divine compassion by forgiving others and ourselves for our transgressions and dedicating ourselves to adopt strategies not to repeat them. We can arrive at a clear-eyed understanding of the ways in which we have turned aside from our ideals and set ourselves on a course to follow them once again. We can do this without self-hatred, but rather, with love.
If we do our part—the work of facing of ourselves honestly—moments of clarity and compassion well up like hidden springs. If we open our hearts a little, we are rewarded with even greater opening. We cleanse, we renew, we feel wonder and gratitude. We feel connected to God and each other, again.
On Yom Kippur, we say "Gmar Chatimah Tova", "May you be inscribed with a seal for goodness". Our tradition teaches that our heart is like a tablet, and upon it, a spark of holiness can etch a message that both directs goodness to us and helps us bring goodness into the world. May it be so for all of us, no matter our faith or philosophy, that we might feel the possibility of renewal and the potential for living a kind and ethical life.