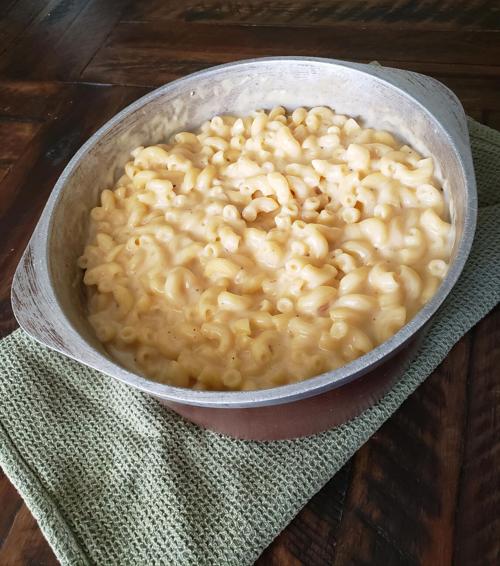 This month, July, is the time to celebrate all dairy products for the Montana Harvest of the Month. In 2015 Montana was home to approximately 13,000 cows on nearly 65 dairy farms. The average herd size was 210 cows. The cows are milked an average of two times a day, and the milk is then transported from the farm to one of the several Montana dairy processing plants where it is pasteurized to destroy bacteria and extend the shelf life of the milk. It is then either packaged or turned into dairy products such as cheese, yogurt, sour cream, ice cream, and other dairy products.
Dairy products are important for our health because they are rich in calcium, potassium, B vitamins, and protein. They are also often fortified with Vitamin D, which our bodies are designed to produce with the help of sunlight, and which is needed to promote calcium absorption and bone growth. Calcium is necessary to maintain healthy bones as well as other body functions. Dairy products constitute a majority of American's calcium intake. As recommended by the Dietary Guidelines for Americans, we should choose low-fat and fat-free dairy products most often. Some individuals are lactose intolerant, meaning their bodies do not produce enough lactase, a digestive enzyme used to break down the milk sugar lactose. For those individuals there are lactose-free alternatives to try so they can still enjoy dairy products.
The Montana Harvest of the Month Program showcases Montana grown foods in Montana Schools, institutions, and communities. It is a collaboration between MT Farm to School, Office of Public Instruction, MT Team Nutrition, National Center for Appropriate Technology, Montana State University Extension, Gallatin Valley Farm to School, Food Co-ops of MT, and Montana Department of Agriculture. For more information on Dairy products or other Montana Harvest of the month products, visit www.montana.edu/mtharvestofthemonth.
There aren't many dishes that are more popular than Mac and Cheese, and it is a dish that has become even more in popular in recent years. Gourmet versions are included in several popular restaurants, and it is a staple for many holiday meals. Even though some recipes are more involved, this stovetop version is very basic and simple to prepare — just what you want to have for the summer.
Creamy Stovetop Mac and Cheese
6 tablespoons unsalted butter
4 cups whole milk, room temperature
2 cups shredded extra-sharp Cheddar cheese
4 ounces processed cheese product (such as Velveeta), cubed
2 tablespoons hot sauce (adjust to your taste)
1 teaspoon ground mustard
¼ teaspoon ground black pepper
1 (16 oz.) package large elbow macaroni, cooked according to package directions
In a large Dutch oven, melt butter over medium heat. Add flour; cook, whisking constantly, for 1 minute. Gradually whisk in milk; bring to a boil over medium heat, whisking constantly. Remove from heat; gradually whisk in all cheese until melted and smooth. Whisk in hot sauce, mustard, salt, nutmeg and pepper. Stir in pasta until well combined. Garnish with paprika, if desired. Source: "Cooking with Paula Deen," May/June 2020.
Smoothies are popular and refreshing and a good way to start the day. Add a whole grain muffin or a bowl of oatmeal and you have a nutritious breakfast.
Razzle Dazzle Smoothie
3 cups vanilla yogurt, low-fat
1½ cups mixed berries, frozen
Collect and measure all the ingredients. Add the fruits and yogurt to the blender; pour the milk over the fruits and yogurt. Blend for about 30 – 45 seconds, until smooth. Refrigerate any leftovers immediately. Drink within 2 days. Source: "Montana Harvest of the Month and the New England Dairy and Food Council."
If you were going to pick your favorite food in the "Dairy" category, would it be ice cream? I think it would be for many people. In 1984 President Ronald Reagan declared July as "National Ice Cream Month" and the 3rd Sunday of July as "National Ice Cream Day." To celebrate the event, try making a batch of this Cinnamon Walnut Ice Cream your family will be sure to enjoy. It is an easier version to make since it does not include eggs therefore you eliminate the cooking step, which requires making a custard of the milk and eggs first.
Cinnamon Walnut Ice Cream
1 cup walnuts, chopped (lightly toast walnuts for better flavor)
In a large bowl, stir sugar and cinnamon to blend well. Add half-and-half, cream, and vanilla; stir until sugar dissolves. If desired, cover and chill to develop flavor. Pour into a chilled 2-quart ice cream freezer container. Freeze in ice cream machine according to directions. Stir in nuts. Serve while soft or place in freezer for more texture. Source: www.dairydiscoveryzone.com
If you do not have an ice cream freezer available, try this ice cream recipe that does not require the use of one, all you need is a freezer. It is a base recipe with several options for flavoring.
No-Churn Ice Cream
1 (14 oz.) can sweetened condensed milk
Flavorings (options listed below)
Pour sweetened condensed milk into large bowl; stir in chosen flavoring (choices listed below). In another large bowl, beat cream and vanilla until it holds soft peaks; fold into condensed milk mixture. Spread into a 9-x 5-Inch loaf pan or two pint freezer containers. Freeze, covered about 8 hours or until firm. Flavoring Choices: *Berry — 3 cups of any kind pureed berries or combination of berries; *Salted Mocha – Whisk in 1/3 cup cocoa powder, 2 tablespoons instant espresso coffee powder and ½ teaspoon kosher salt; *Caramel – Whisk in ¼ cup caramel sauce; *Coconut – Whisk in ¼ cup melted coconut oil; *Chocolate – Whisk in 1/3 cup cocoa powder; *Fruit: Stir in 3 cups your choice pureed fruit; *Birthday Cake – Stir in ¼ cup sprinkles; *Coffee – Whisk in 2 tablespoons instant espresso coffee powder. Source: "Better Homes & Gardens Magazine," August 2019.
Bernie Mason writes the Local Flavor column for Lee Montana Newspapers. She was a Yellowstone County extension agent for 24 years. Mason grew up in Sidney in a family of German and Danish ancestry.
Satisfy your cravings
With our weekly newsletter packed with the latest in everything food.