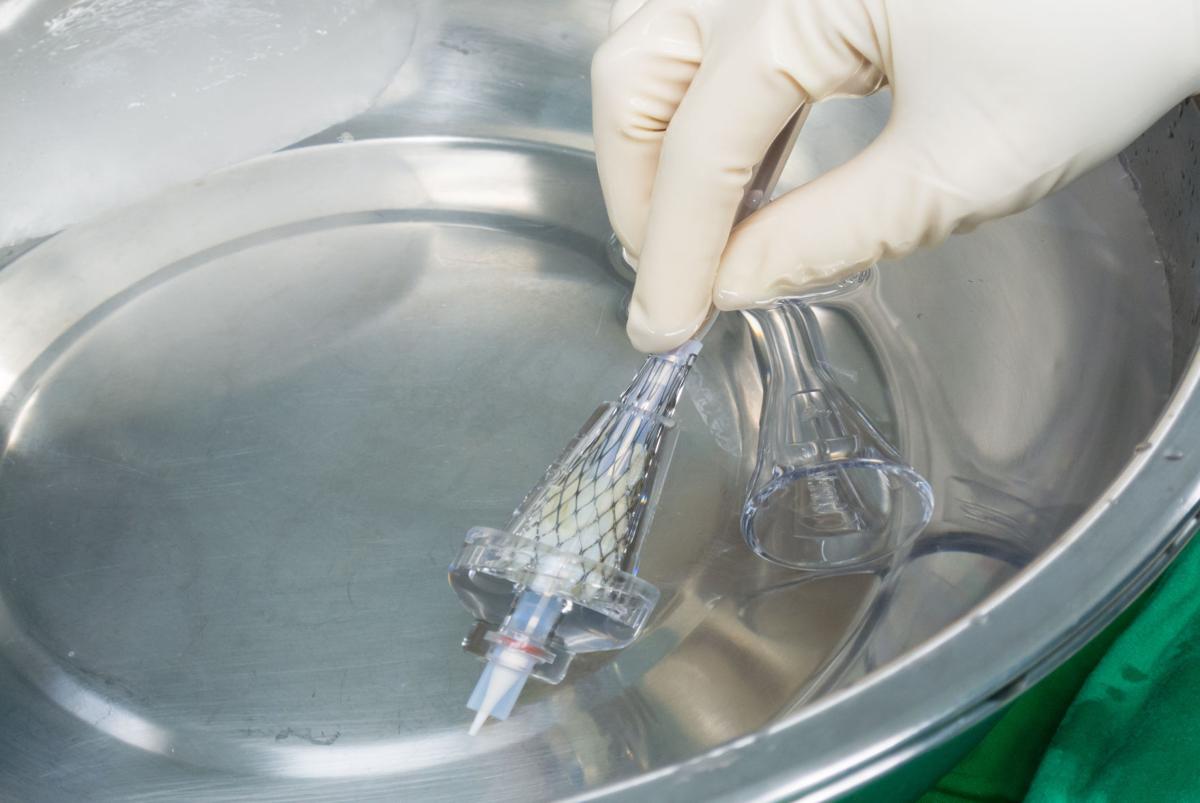 They're playfully calling it "Rocky XXVI" – and that would be the sequel in which the medical community once again puts on the gloves and takes on heart disease.
Heart specialists from all across the U.S. and from other countries are gathering in Missoula this week for the 26th Rocky Mountain Valve Symposium, scheduled for Thursday through Saturday. The International Heart Institute of Montana at Providence St. Patrick Hospital holds the symposium.
Tim Descamps, executive director of the International Heart Institute of Montana Foundation, said about 75 doctors from all over the United States will attend, along with a few more from Japan and Brazil. Counting Providence people who have registered, the number of those taking in the conference will be about 180.
Descamps said the symposium got started as a convenient way for Providence St. Patrick doctors to keep up with innovations in cardiac surgery. Now, as it builds on more than a quarter-century of experience, the 2016 symposium will look at innovations such as "percutaneous" or through-the-skin heart valve replacement or repair. Such techniques were once reserved for high-risk patients who weren't thought to be good candidates for surgery. Now such treatments are being considered for others.
Descamps said the symposium has continued thanks to the quality of the presenters, the reputation of the International Heart Institute, and the charm of Missoula in the summertime. Those attending the symposium each year tend to be some of the very best in dealing with issues related to heart valves.
You have free articles remaining.
"They are leaders in their respective fields," Descamps said. "They're typically well-published. They're the thought-leaders in their fields."
The course is intended for cardiac surgeons, interventional cardiologists, echo-cardiologists, anesthesiologists, internists, nurses, physician assistants and other health care professionals involved in the evaluating, diagnosing or treating patients with heart valve disease.
The three-day conference in 2016 deals with surgical techniques, imaging, minimally invasive approaches, and interventional therapies in complex heart valve disease management.
Experts will discuss the exponential growth in minimally invasive techniques used to treat structural heart disease, organizers say. Structural heart disease is any abnormality or defect of the heart muscle or the heart valves. It can be present at birth, or can result from an infection, damage during a heart attack or aging.
Some minimally invasive procedures reserved only for high-risk patients – patients who might not be physically able to withstand open-heart surgery, but who had no other life-saving choice – currently are being evaluated for use in lower-risk patients.
Be the first to know
Get local news delivered to your inbox!