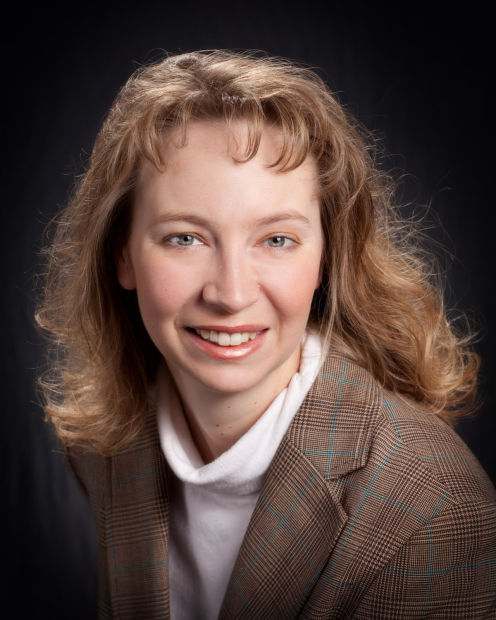 It was a beautiful day in June, and the boys were out changing irrigation pipe when they discovered a gopher had run down into the line. They had a lot of other work to do and were hoping to go fishing, so they were in a hurry.
Thinking they could shake the gopher out, one grabbed the pipe in the middle, lifting it as high as he could over his head. Unfortunately, the boys forgot they were working near an overhead power line that ran along the edge of the field, and raising the pipe brought it into direct contact with the line.
As you can imagine, this story didn't have a happy ending. For families across the country, this is a story that hits close to home.
I was lucky that on my grandparents' ranch, irrigation meant slipping on our rubber boots, grabbing shovels and moving the dams down the ditches. As a kid, what could be more fun than digging in the mud and water? But both my parents and grandparents always drilled into us safety around the ditches and for pipe handling when we were helping friends. This can be a pretty decent job when you're a teenager, and in our rural areas it might be your only option other than bucking bales.
Irrigation in many places involves laying out pipe or wheel-line, and moving them once or twice a day rather than flooding from ditches. Since aluminum and water are excellent conductors of electricity, even a moment's distraction can be deadly. The most common cause of irrigation pipe electrocutions are raising the pipe to chase out a snake or gopher, or to bang out dirt, grass and leaves.
Here are some basic precautions to follow to ensure your safety:
• Before firing up the pump, make sure it is properly grounded – that the wiring isn't weathered, corroded or frayed, or that rodents haven't used it for their winter food and lodging. If you aren't sure, have a qualified electrician check it.
• Always use electrical safety precautions. If you have to fix the equipment, shut off the main power, locking it if possible to ensure that someone doesn't accidentally turn it on.
• Before touching a pump or other metal system enclosure, brush the back of your hand against it so you can pull away or be thrown clear in the case of shock. Grasping energized metal will cause your hand to clamp down and you may not be able to pull away.
• Be aware of where all overhead power lines are, keeping pipes at least 15 feet away as you lay them out and don't let the water spray onto the power lines. This could energize the whole system.
• Don't store unused pipe under power lines. This will ensure that if a power line comes down in a storm or that if someone decides to move the entire stack with the tractor, the whole pile won't become a hazard. Plus, if the power company has to work on the lines, you don't want to hinder their work.
• Keep pipes horizontal to the ground to minimize risk. One recommendation is to never raise them above your shoulders. Also, be aware on windy days that raised pipes could be blown into power lines, which is all the more reason to be cautious and keep the pipes low and horizontal.
• Don't try to change pipe during a storm. Do you fly a kite in the lightning? No? Then don't mess with your pipe either.
• If you find that a pipe or anything else has come into contact with a power line, never try to remove it yourself. Stay away and call the local electrical company for help.
Whether you are new to changing pipe or have been doing it for years, one mistake or distraction could have hazardous results. Ensuring continuing safe practices should be important not only to you, but to your loved ones and your employees.
Dana Kopp is medical librarian at Providence St. Patrick Hospital.