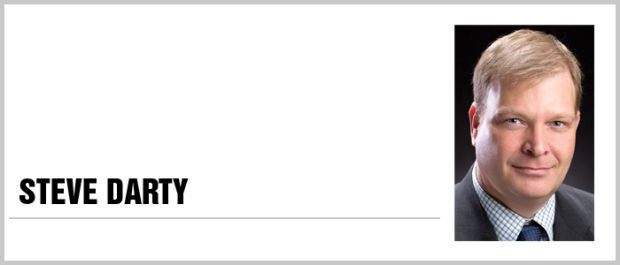 "It ain't dyin' I'm talkin' about, it's livin'!"
– Capt. Augustus McCrae, "Lonesome Dove"
Gus saw life as a verb and not as a noun. Too often in our safety-labeled society we live so as not to die, rather than giving life a bear hug.
In the same vein, I fault the traditional approach to estate planning. Most people translate estate planning into death planning. This approach is antiquated when today's boomers are exploring the world and attending college. We are also more contemplative of our legacy. Of course, I have one client whose estate plan includes a backhoe and his backyard. Regardless, an estate plan should be individualized and evolve, not some archaic document covered in dust.
Estate planning should be about living fully, figuring out what we stand for and passing that on to future generations. Hopefully, that generation will benefit from our wisdom and inherit a few assets to get a leg up on life. An approach that often strikes a chord is to think of how things were left, or not left, to you and consider how that has affected your own life.
Clients set aside token amounts that can only be spent on future Christmases, family vacations, scholarships, down payment assistance for first homes and so on. We have placed family cabins and land in trusts, doing our best to ensure the property will always remain in the family. Similarly, we have structured life insurance to supplement the revenue of the family business or farm.
A recent survey conducted by Forbes revealed that only 48 percent of those age 65 and older have basic documents such as a durable power of attorney, authorizing someone to make financial decisions for them if they become incapacitated, and less than
60 percent had a health care power of attorney. No matter the size of our estate, we all want to protect our quality of life and lifestyle as best we can. In fact, clients who have fewer assets may have a greater need for careful planning because they are less able to absorb the costs incurred by the lack of planning.
How do we pass on our legacy and our values to those we love and care about? What are our options? Staggering distributions to beneficiaries at ages – such as one-third of the balance upon reaching age 30, one-half at 35 and the balance at 40 – is common. In addition to the principal distributions, the trust distributes income and interest annually. The philosophy here is that the beneficiaries are able to learn how to manage money and learn from their mistakes. However, staggered distributions fail to fully take into account most clients' goals to leverage the estate tax savings and creditor protection benefits that a trust can provide. The longer we can keep assets in the trust, the longer we protect those assets from creditors, predators and from the beneficiaries themselves. The assets generate annual income and interest for the beneficiary, allowing us to keep the principal intact. But for how long? Well, it depends both on the heir and your own wishes. One child may need protection for life while their sibling might inherit outright at a stated age.
But what are our options if we want to hold some assets for future generations? An irrevocable trust that is set up to continue for as long as the state's perpetuities laws allow is known as a dynasty trust. In Montana, it's the later of the life of the youngest heir plus 21 years, or 90 years from date of the trust. However, Alaska, Nevada and South Dakota are the excellent dynasty trust states. These states have no income tax, long perpetuity statutes and no exception creditor statutes or case law allowing any classes of creditors to pierce through the trusts. In Alaska, trusts can last forever and in Wyoming it's 1,000 years. Now that's a lot of livin'.
If you lost everything you have today, but got it back tomorrow, how would you feel? You'd probably value things differently. We have the ability to take what assets we have and make differences in the lives of our family for quite some time. Estate planning should be about living, both present and future, not about dying and I bet Gus McCrae would have agreed.
To learn more about this topic, come to Community Conversations on Death and Dying this Thursday at The Loft, 119 W. Main St., from 6 to 8 p.m., where I will be discussing end-of-life estate planning and what a gift that can be to your family. For more information, email maurikaw@hospiceofmissoula.com.
Steve Darty is an attorney with Darty Law Office PLLC.