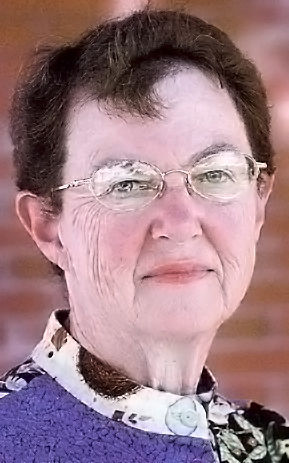 Q: I have just planted my garlic. What would you think about mulching it with peat moss for the winter?
A: I think that you planted at exactly the right time, but garlic planting and mulching are separate operations. If you have magpies around, as I do, you will want to cover the garlic cloves — and their plastic labels — with row cover. Otherwise, the magpies will see how many cloves they can pull up and scatter around, and how well they can mix up the labels.
But row cover will not be sufficient insulation for garlic during the coldest weather. Trust me: I tried it and had a lot of garlic die. Wait about six weeks and then mulch the garlic when the soil has frozen. Usually that is in December. Mulching the garlic now would encourage new top growth; mulching later will protect the roots.
Tuck the garlic under a two-inch blanket of something loose and dry. Use whatever you can find that is free, or at least inexpensive. I use pine needles because my trees produce a plentiful supply. Leaves or dead weeds or straw also make good mulch.
I do not recommend using peat moss because it dries out in this climate. When peat moss is damp it loses moisture slowly. (That makes it a useful component of potting soil.) Once peat moss dries, though, it acts like a waterproof roof. Rain and snow run across the top of a peat moss layer and dribble off the edges. Peat moss should be reserved for damp climates where it never dries out. Here, garlic under peat moss will be drought stricken.
Q: What is cold composting?
A: It is the kind of composting that all gardeners practice in their piles or bins. Hot composting happens only in industrial-sized piles, where ingredients are measured in cubic yards and piles are turned regularly with heavy equipment. Temperatures in the center of those huge piles can rise dramatically with the heat of decay, even high enough to kill some bacteria. Because of their slower, cooler decay processes, the contents of garden compost should be limited to vegetable substances plus eggshells.
Q: What is sheet composting?
A: It is the process of cutting down plants and leaving them on the ground where they grew, to decay in place instead of in a compost bin. Sometimes the dead plants are chopped or shredded before being spread on the soil. Small pieces look neater and will decay faster. As long as plants return to the soil where they grew, many of their nutrients are also recycled. All composting methods are good for a garden. Gardeners can choose their favorite without wondering if they are doing the right thing.
Q: Will my perennials in pots survive the winter and start growing again next spring?
A: Probably only if they get help from you. Left where they are, the soil in the pot will freeze solid, and the roots will die. Two ways to give those perennials a chance are to move them or to bury them. If the pot is stored in an unheated building, all but the most tender will live. Give the potting soil a small drink once a month, especially if a gap develops between the soil and the pot edge.
Or dig a hole anywhere in the garden, just the size of the pot, and set it in the hole. The surrounding dirt will protect the roots from extreme cold.
Master gardener Molly Hackett, whose motto is "Never trust a gardener with clean fingernails," welcomes your questions. Send them to 1384 Meridian Road, Victor, MT 59875; call 961-4614; or email mhackett@centric.net. Please include a garden-related subject line in emails. Hackett writes a twice-monthly Dirty Fingernails opinion piece for the Missoulian.
Sprout new ideas
With our home & garden newsletter!