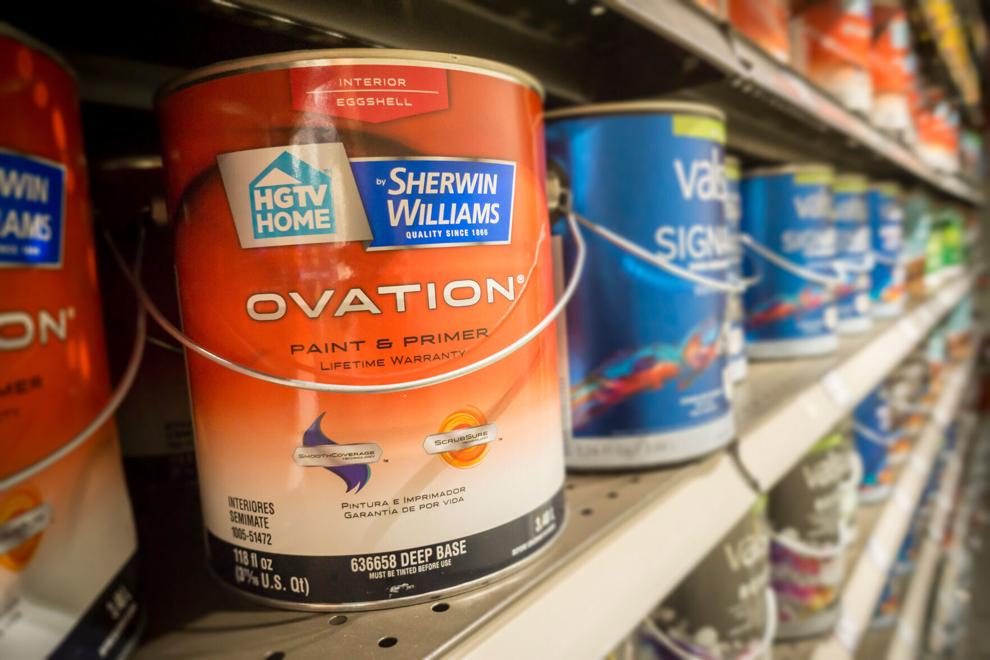 As the global supply chain crisis continues to roil the global economy, the list of impacted industries is growing by the day. The latest: paint.
Sherwin-Williams said this week that strong demand for paint isn't enough to prevent it from having to trim its revenue and profit forecasts.
The company told investors it is facing some of the same raw material shortages dogging other industries, and that is driving up the cost of the supplies it needs to make paint.
"The persistent and industry-wide raw material availability constraints and pricing inflation we have previously reported have worsened, and we do not expect to see improved supply or lower raw material pricing in our fourth quarter as anticipated," said CEO John Morikis.
Raw material cost increases are likely to be in the high teens on a percentage basis for the year, according to company executives, including a greater than 20% increase in the fourth quarter. The price of everything from resins and polymers used to make paint to the steel used to make paint cans are raising costs for the company.
The paint maker is responding to the higher raw material costs by raising its own prices.
"We rarely receive a thank you note when we raise prices," Morikis said on a call with investors Wednesday morning. "For the most part our customers understand the situation is what it is."
There has been a lot of talk about the current spike in inflation being "transitory." But Morikis and other Sherwin Williams executives don't necessarily see that being the case.
"The reality is there's a tight supply chain market, there's a strong demand and we expect raw material costs will stay elevated for a period of time," said CFO Allen Mistysyn.
"The actions we're taking say we're expecting them to be longer term rather than shorter term," said Morikis.
The supply disruptions started earlier this year when the severe winter storm that hit Texas caused prolonged power outages and damaged some suppliers' plants.
"Recovery of suppliers in Texas has consistently been slower than has been communicated to us all year, with some suppliers still not back to pre-storm operating levels seven months later," Morikis said.
Damage to suppliers from Hurricane Ida only added to the problems.
"Our suppliers are now reporting that the impacts of Hurricane Ida are more severe and will be longer lasting than initially thought," Morkis said. "Production of several key resins, additives and solvents, expected to resume by late September, has been pushed out."
Sherwin-Williams still plans to move ahead with bringing 50 million gallons of additional capacity online over the next six months. The company also announced that it will buy supplier Specialty Polymers in a deal expected to close before the end of the year.
"While visibility of recovery in the supply chain is limited ... we will continue to invest in our strategic growth initiatives," Morikis said.
7 steps for preparing your yard for colder weather
Fertilize your lawn‌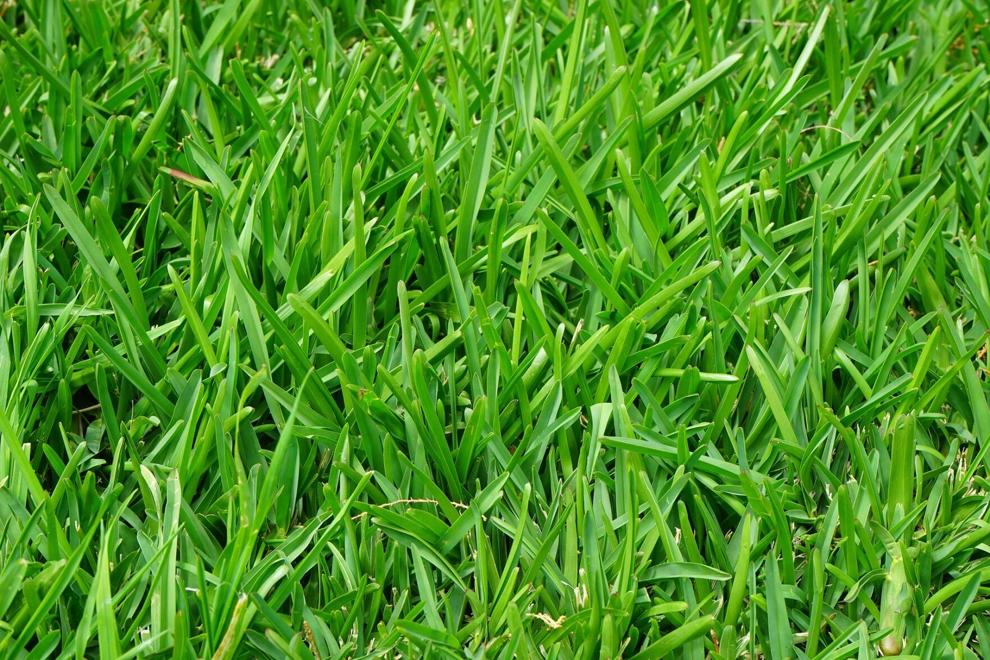 Fall is the perfect time to fertilize your lawn, especially in the cold-weather-prone Midwest and Northeast.
Fertilizing is an essential part of winterizing your lawn. Fertilizer strengthens grass roots before the cold sets in, making for greener and healthier spring grass.
Generally, the best time to use fertilizer is in mid-October or a few weeks before the first frost in your area. Apply fertilizer in the early morning (dew can help it absorb into the soil) or early evening. Never use it just before or after a heavy downpour; the rain or leftover moisture will wash away the fertilizer.
If you have warm-season grass like zoysia or Bermuda, fertilize up to about a month before the first frost. That way, the grass can go dormant for the winter.
Along with regular fertilizer, give your lawn a boost with a fertilizer created specifically for the winter, which helps grass roots store nutrients over winter. Apply this four or five weeks after your regular fertilizer.
Aerate the soil‌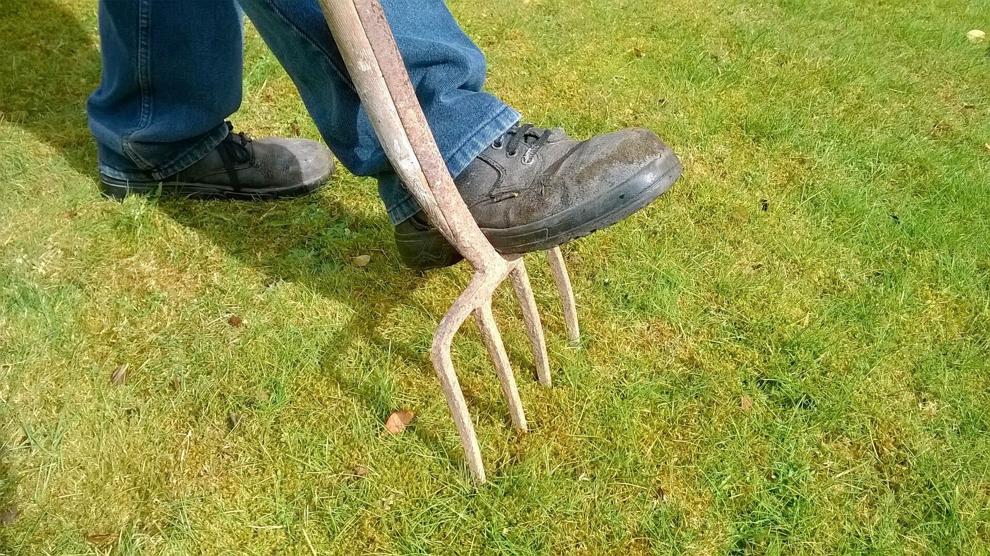 Aeration is the act of breaking apart compacted soil that blocks nutrients and stunts root growth.
Lawns should be aerated once a year. In cooler regions, aerate in early fall or early spring. In warmer regions, aerate in early spring or before summer. Without regular aeration, grass will thin out and die; aeration is especially important for newly planted sod, heavily trafficked lawns and new constructions. For maximum impact, aerate your lawn before fertilizing it. That way, the fertilizer can get through to the grass roots.
For hard soil or lawns with water runoff, use a plug aerator. Spike aerators work better on looser soil.
After aerating your lawn, let any excess soil dry and break down, then overseed or fertilize the lawn as needed.
Dethatch the yard‌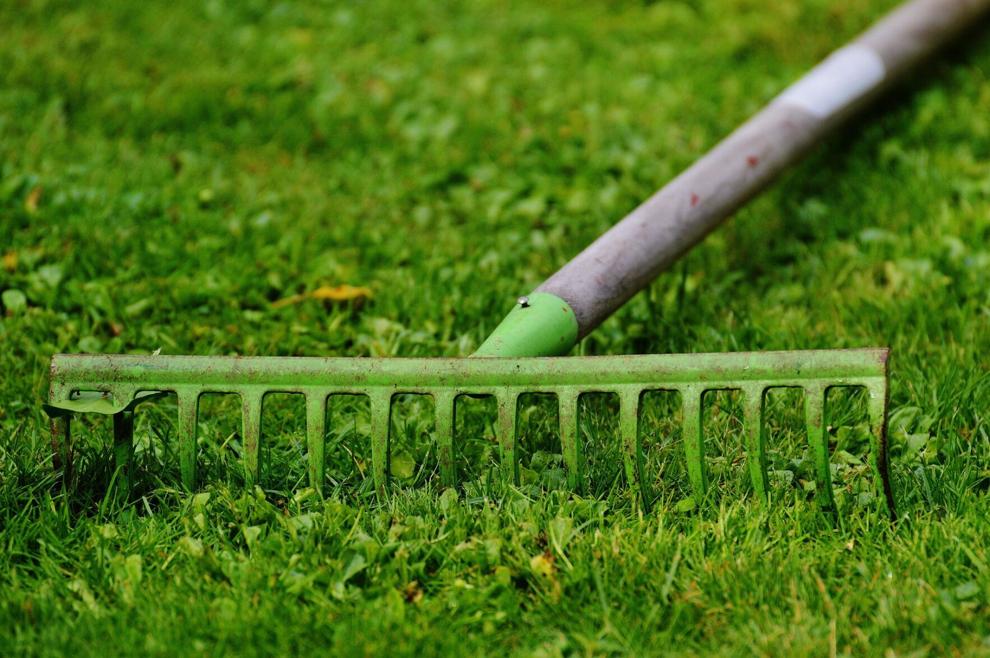 A half-inch-thick layer of thatch, which is decomposing organic matter between the soil and upper grass, can be beneficial to your lawn. But if the thatch builds up, it can keep water and fertilizer from reaching root systems. It can also create problems in insulation, which makes it harder for your grass to withstand temperature changes. Use a thatching rake or dethatching machine to remove buildup.
For warm-season grass, you may need to wait to aerate and dethatch the yard until spring, when grass starts growing.
Overseed the yard‌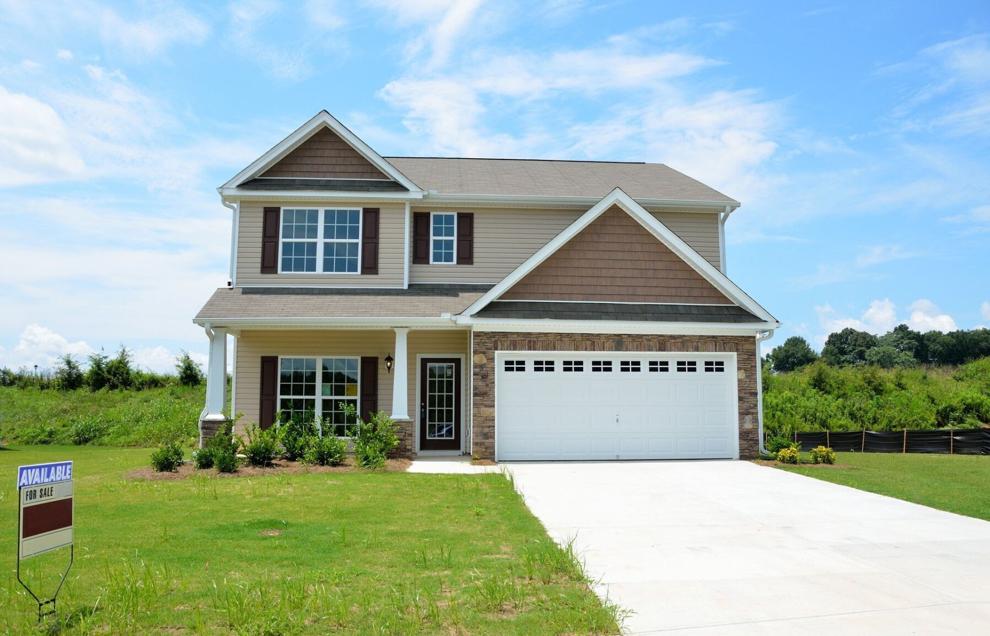 If your lawn is starting to look a little bare, overseed it before winter. This promotes thick grass growth and helps prevent weed growth.
In cooler regions, overseed about 45 days before the first frost (warmer regions, wait until late spring). Evening is the best time of day to seed, once the temperature drops below 65 degrees.
Before seeding the yard, test your lawn's pH levels for ideal seeding conditions (6.2 to 7 pH is recommended). Then, sprinkle mulch over the areas you want to seed. For best results, use a seed spreader.
Mow the grass‌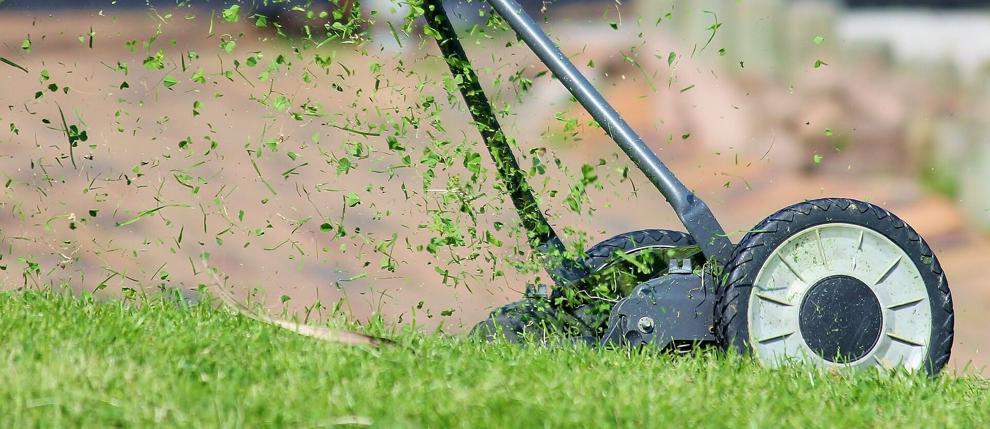 The ideal lawn height before winter hits is 2 inches. That's short enough to prevent snow mold but long enough to protect the grass roots from cold temperatures.
But keep in mind that mowing the grass all at once to a short height can cause stress on your yard. Instead, as temperatures fall, mow the grass in increments. This will also help slice up any fallen leaves and create a mulch that acts as a natural fertilizer for the yard.
Water regularly‌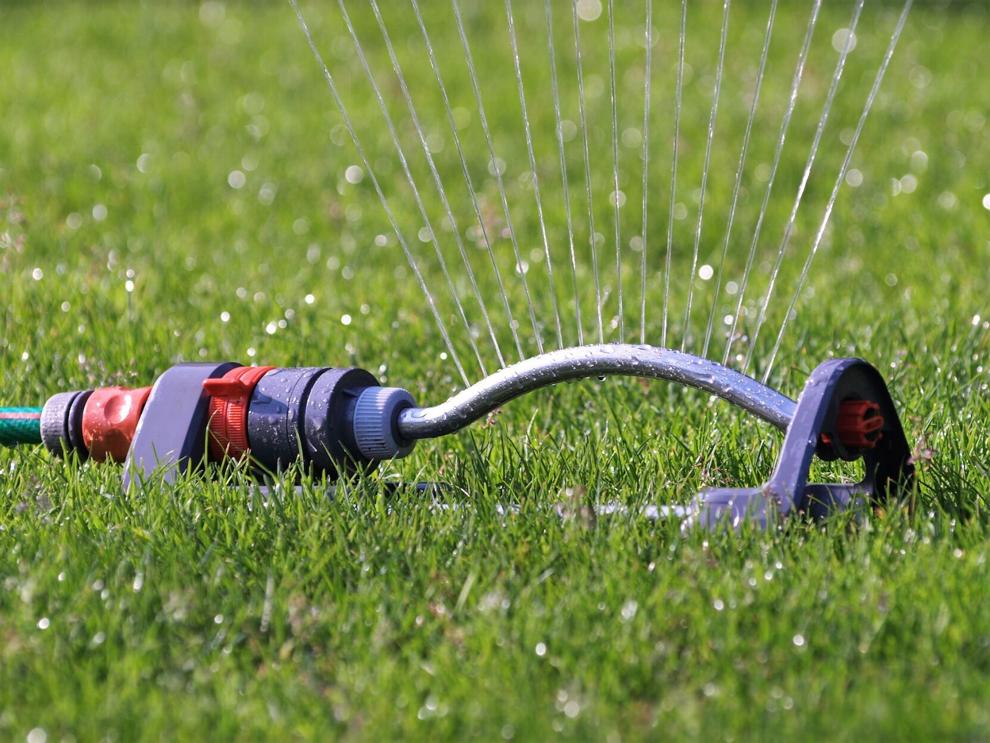 In general, grass needs 1 to 2 inches of water a week for a healthy root system. Keep an eye on the daily temperature and make sure you water the grass before the first frost. This will strengthen the grass and protect it from cold damage.
As the temperature drops, remember to disconnect hoses or irrigation systems to prevent freezing.
Rake leaves‌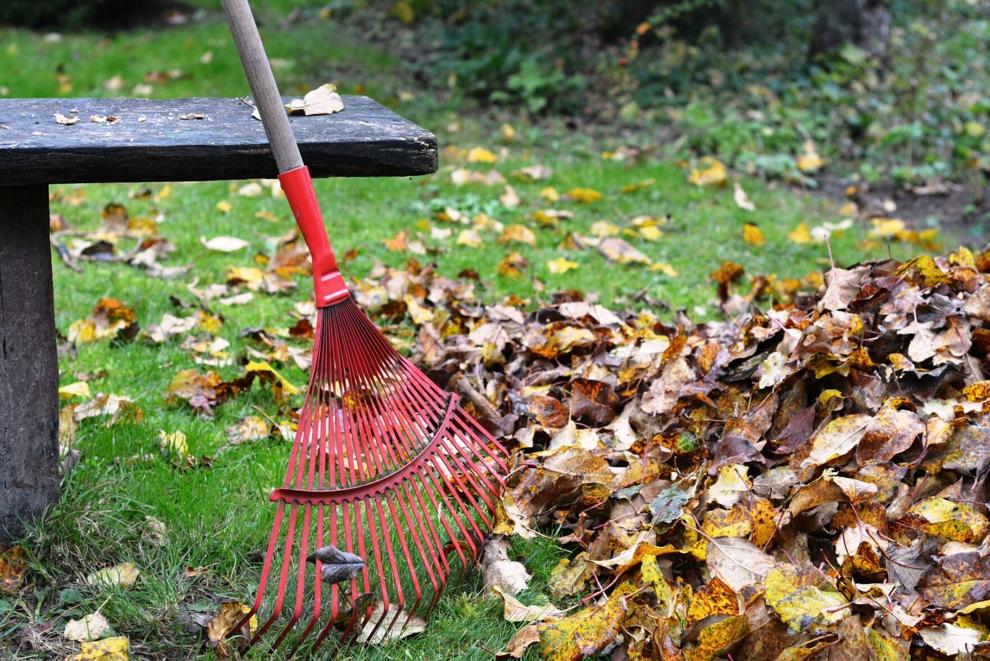 In yards with lots of trees, make sure to regularly rake up the leaves and remove leaf piles.
A few leaves here and there are OK; they can be broken up into fertilizing mulch with a lawn mower. But piles of leaves can retain moisture and lead to soggy grass and decay.
Angela Watson is a writer for BestReviews. BestReviews is a product review company with a singular mission: to help simplify your purchasing decisions and save you time and money.