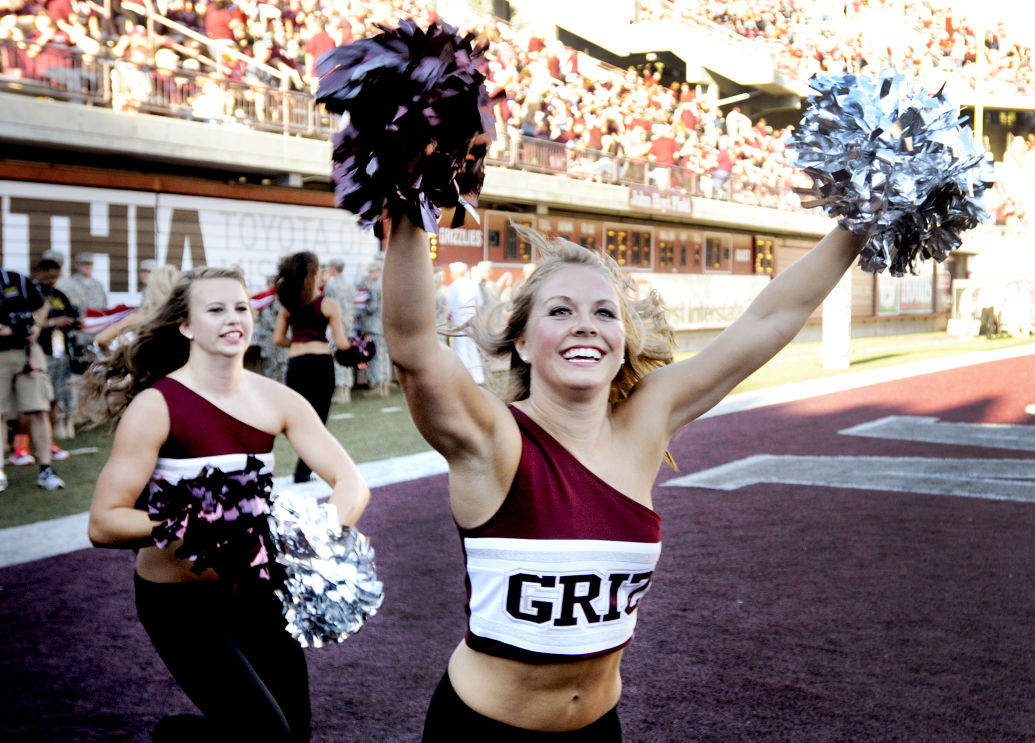 'Tis the season, and no, we're not trying to usher in Christmas shopping on Labor Day.
But this time of year, Grizzly football fans can get giddy as a child waiting to open presents on Christmas morning. With the season opener at Wyoming under the University of Montana's belt, this week brings the home opener.
The "seventh largest city in the state of Montana" materializes Saturday at Washington-Grizzly Stadium, kicking off another fall of college football in Missoula.
Here's even better news for fans: With a 3:30 p.m. kickoff time, there'll be an extra two hours to tailgate before some 25,000 folks fill the seats.
Grizzly football is the big draw this week, but your options range from the silly ("Weekend at Bernie's") to the serious (a hard look at the Wilderness Act of 1964 and where it has taken us).
Hey, we even scrambled to write a bit of this week's roundup in two foreign languages – now that suggests a diverse week lies ahead.
It may sound somewhat at odds with Labor Day, but it's really not. At Montgomery Distillery, 129 W. Front St., it's "Moscow Monday," where they will "redistribute the wealth." All that means is that a buck from every cocktail sold between noon and 8 p.m. will go to a local nonprofit, and on this day the beneficiary is Dress for Success, where the mission is to promote the economic independence of disadvantaged women by providing professional attire, a network of support and career development tools. So stop by, have a drink, and lend a hand to Dress for Success.
Ni bheadh se deas a bheith in ann labhairt le beagan beag de Ghaeilge? What we're trying to say – and we're relying on an Internet translation site – is wouldn't it be nice to speak a wee bit o' Irish? A once-a-week, 15-week Irish language course for beginners starts Tuesday from 6-9 p.m. in Room 140 of the Liberal Arts Building on the campus of the University of Montana. Earns you three college credits, too. Cost is $200, with a $25 discount for members of the Friends of Irish Studies. Contact Naoise at naoise45@gmail.com.
The 2014 Mansfield Conference at the University of Montana will focus on wilderness and doesn't start until Sept. 10, but there's a special two-part pre-conference lecture by former nine-term Montana Congressman Pat Williams that starts Wednesday. Williams will deliver part one of "50 Years of Wilderness and Still Struggling" from 2-3:30 p.m. at the UC Theater in the University Center on the UM campus (part two is Monday, Sept. 8 at the same time and place). It's free to UM students and $15 for the general public.
If you didn't make it to the Bigfork Summer Playhouse this year you're not entirely out of luck. Sure, the regular lineup that included "West Side Story" and "The Full Monty" has concluded its summer run, but the playhouse's late-season-ender featuring songs from the 1950s, '60s and '70s begins its final three nights Thursday. "The Hits" covers three decades of rock 'n' roll and features music originally performed by the likes of Little Richard, Chuck Berry, Elvis Presley, Ritchie Valens, the Beach Boys and Elton John. Tickets are $24, $20 for seniors (837-4886 or bigforksummerplayhouse.com).
Closer to home, the Reverend Horton Heat heats up the Top Hat at 10 p.m. (tickets are $18 in advance) or $5 gets you into the Roxy Theater at 7 p.m. for a big-screen showing of one of the classic films of all time … or, barring that, "Weekend at Bernie's."
From Big Jim Welling to Tommy the Leprechaun, Missoula's had more than its share of characters over the years. You'll find some of the most recent in "Missoula Rabble," a social media success-turned-book by author/photographer Ashley McKee that gets its publication launch from 5-8 p.m., during First Friday, at Blaque Owl Tattoo, 307 N. Higgins. Over the course of a year McKee posted a picture a day, and a couple hundred of them were of people who caught her eye that she not only photographed, but talked with. By the time she was done, some 1,700 people were following her posts. Stop by to take a look at the book, photos she'll have displayed, and say hi – and bye. McKee, a grad of Sentinel High School and the University of Montana, is moving to Austin, Texas, later this month.
Central Washington, an NCAA Division II school, is the Grizzlies' first home test and one of six games set for Missoula during the regular season. The 3:30 p.m. kickoff at Washington-Grizzly will allow for plenty of tailgating action before quarterback Jordan Johnson leads UM into the non-conference battle. It also gives you plenty of time if you want to take in the Garden City Triathlon, which gets under way at 9 a.m. at Frenchtown Pond State Park.
Lassen Sie uns am Ende der Woche durch Rosten Deutschland! Once again, we're depending on the Internet to say "Let's end the week by toasting Germany!" Germanfest officially gets under way at Caras Park at 2 p.m. with the traditional tapping of a keg of beer by Bayern Brewery owner Jurgen Knoeller. There will be music and dancing by the Bavarian Echoes of Kalispell, and bratwurst, pretzels, dessert, pop and German beer for sale (the Shack, Le Petit Outre and Black Cat Bakery join Bayern Brewing in providing food and drink). Guests from Missoula's sister city of Neckagemnd as well as neighboring Bavaria will be at the festival, and a raffle will benefit local high school students who plan to visit Neckagemnd.