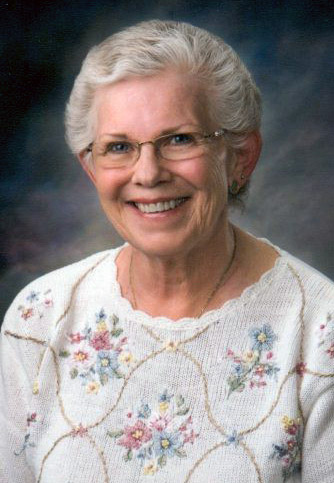 Chuck Shulund didn't know he was going to meet his wife, Maggie, the night he came down from a ski run.
He knew live music was playing at one of the pubs in Hamilton, so he went home and changed his clothes. He didn't put on anything fancy, just some old cowboy clothes. Then, he headed into town.
"I just leaned back against the bar and was watching the dancers," said Chuck, of Stevensville. "Maybe I danced once or twice."
As Chuck was cowboying, Maggie was playing the accordion for the dancers. He saw her, and later in the evening, he beckoned her to come over - and she did.
Turns out, her fellow band members had spotted the cowboy, too, and they'd turned Maggie's attention to him.
"They'd bet her she couldn't get that cowboy to dance," Chuck said. "Well, that's all it took."
Chuck and Maggie were married 22 years - "Heck, 22 years of the best marriage that was ever made." On June 5, Maggie died of cancer, but she left her husband with precious and lively memories.
"She was just the Nightingale of this century, you know," Chuck said.
Maggie's lifelong dream was to be a nurse, like Florence Nightingale. She had dropped out of high school and gotten her GED in 1976, but more than two decades later, she headed off to Salish Kootenai College in Pablo to fulfill her dream.
"One day, she just took off and went and signed up and went back to college and graduated with high honors," Chuck said. "She just loved her work. Everybody just loved her."
She worked at Community Medical Center nearly six years, and her husband said she loved the crew.
Nursing wasn't Maggie's only connection to the nightingale. Maggie was a musician, and like the bird, she often played at night.
She was a member of the Five Valley Accordion Association and served as president for a while. Chuck and Maggie both were musicians, and he would join her on the banjo or guitar, and the entire band of fiddlers and drummers and others would play all over.
"Oh, my word. We played in Hamilton at the Eagles, we played at Lolo, we played in Missoula, our campouts were everywhere from Seeley Lake to Flathead to gosh sakes," Chuck said.
They'd play dozens of songs, and draw a crowd of 55 to 80 to even 100. In Philipsburg, the musicians would set up right in the street, and people would dance in the streets and in the bars.
"She was a pretty top-notch accordion player," Chuck said.
The couple loved to camp, too, and Holter Lake was their favorite place. They fished at night, and once they went way up the river with a friend, and the boat started leaking. Then, Chuck said he hit a log, and the motor got loose.
"They both thought I was just fooling around," Chuck said.
He wasn't fooling, and while nobody got hurt, they never traveled without their lifejackets on after that ordeal.
"It's just another story in our lives. We lucked out that time," he said.
They lucked out to find each other, too. Chuck said they had a saying about their marriage and their partnership, the thing that made two people tick.
"She said what she'd done, I couldn't do, and what I'd done, she couldn't do," he said. "And we worked together, even more so when she got the cancer and was taking the treatments."
In her last year, Maggie slowed down. Even though she couldn't really get up and dance at the couple of jams they went to, her spirits stayed strong.
One night, she sat at the piano and played through just half a song. "The next day, she said, 'Let's try that again.'"
Just the two of them, Chuck and Maggie played through all but one tune in a songbook, her on the piano, him on guitar in their home. Maybe they'll play the last song in Holter Lake someday.
That's where Maggie wants her ashes scattered, and Chuck said he wasn't so sure he could ever return there to fish. So her son had an idea: "Well, Chuck, why don't we just save them, and when you go, I will spread them both over there."
Reporter Keila Szpaller can be reached at @KeilaSzpaller, 523-5262, keila.szpaller @missoulian.com or on MissoulaRedTape.com.
Be the first to know
Get local news delivered to your inbox!