As the wildland fire season draws near, federal and state officials are scrambling to modify their tactics in this new era of coronavirus concerns. For now, details on how they might accomplish this are still being discussed.
"We sit on calls all day trying to figure those things out," said Dan Hottle, Forest Service press officer for Region 1 in Missoula. "It's all still in the works. We haven't finalized any orders."
For National Park Service Fire director Dan Buckley, modifying operations to deal with coronavirus concerns has occupied about 90% of his time during the past month, he said.
"This is unprecedented," he said. "It's something we've never had to deal with before," he said.
It's the same at the state level for Mike Degrosky, Fire Protection Bureau chief for the Montana Department of Natural Resources and Conservation.
"Our focus is really on figuring out how we're going to carry out our responsibilities in this new operating environment," he said. "There are a myriad of issues we need to address."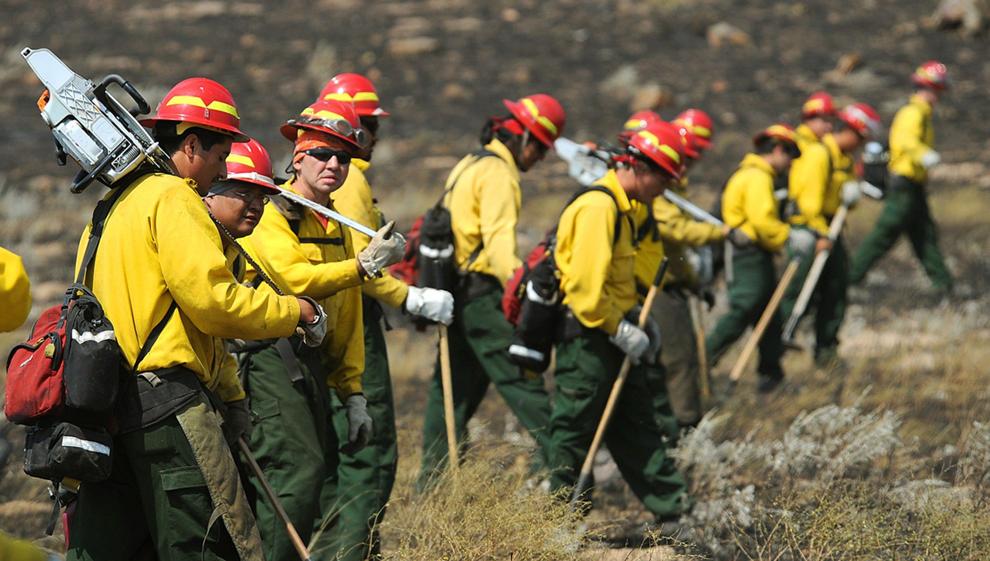 Safeguards
Like everyone else, firefighting managers have been advised to implement all of the Centers for Disease Control and Prevention protocols to avoid COVID-19 spread or infection, such as hand washing, maintaining 6 feet of distance between employees and staying home if sick, said Al Nash, chief of communications for the BLM's Montana/Dakotas State Office in Billings.
But firefighting can create circumstances unlike other workplaces. 
"How do you make sure four people in a fire engine are safe?" Buckley said. "We're wrestling with that still."
Fire camps traditionally utilize a community kitchen and shared showers and bathrooms, depending on the size of the fire.
"How do you do the basic five when you have 500 or 700 people camping together?" Degrosky questioned. "That's going to be tricky, but I'm confident we can come up with sensible guidance."
One of those tactics may be the issuance of protective masks and the requirement that more people wear them, especially where it's difficult to maintain distance, Degrosky said.
Close proximity at fire camps have sometimes enabled the spread of stomach bugs, whooping cough and norovirus outbreaks, collectively referred to as "camp crud."
The Forest Service said it is working on "plans and processes" to ensure its seasonal workforce, which often is housed in communal quarters such as bunkhouses, remains safe.
The National Wildfire Coordinating Group has updated its guidelines for "identifying and responding to infectious disease outbreaks," the BLM's Nash noted. In the past those strategies have included isolating those who are sick, providing separate facilities and disinfecting surfaces while wearing personal protective equipment.
But coronavirus has proven to be especially noxious, even infecting and killing nurses and doctors who are taking significant precautions to avoid infection.
"There's going to be a lot of folks with expectations that are based in a world that no longer exists," Jim Whittington, a retired public affairs officer who has worked on fires for federal agencies, told The New York Times in a March 20 article. "And we're going to have to really work to communicate to change the expectations."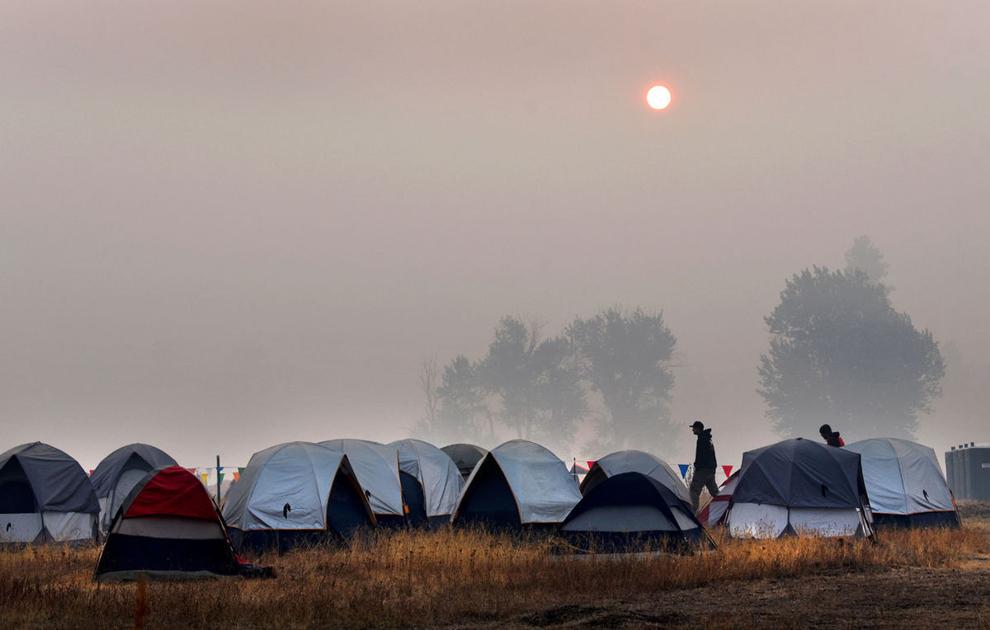 Fire season
Already the season's first fires — 13 small blazes last week on the Crow Reservation — were ignited as children played with matches, trailer chains dragged and sparked, and barbecues kindled dry grasses. As a result, the reservation has banned open burning through April 10.
Spring is also typically when prescribed fires are set by land managers to reduce wildland fire risks in the summer. Montana's BLM offices announced several large burns across the state before the coronavirus pandemic ratcheted up. Now those planned ignitions are uncertain.
The burns are scheduled based on "a variety of factors including weather, fuel conditions, and the availability of firefighting resources," Nash said. "This year we have another set of considerations to address in light of the COVID-19 outbreak before determining whether or how to implement any specific planned prescribed fire."
Those considerations will include the effects smoke from such fires may have "on those who have contracted COVID-19 or who may be at risk," Nash added. One of the symptoms of the coronavirus is difficulty breathing, which has increased the demand for hospital ventilators.
For its part, the Forest Service in Region 1 — which includes portions of Montana, Wyoming and the Dakotas — "has suspended sending firefighters to other regions to conduct prescribed burning operations and has limited prescribed burning projects locally, as well," the Custer Gallatin National Forest said.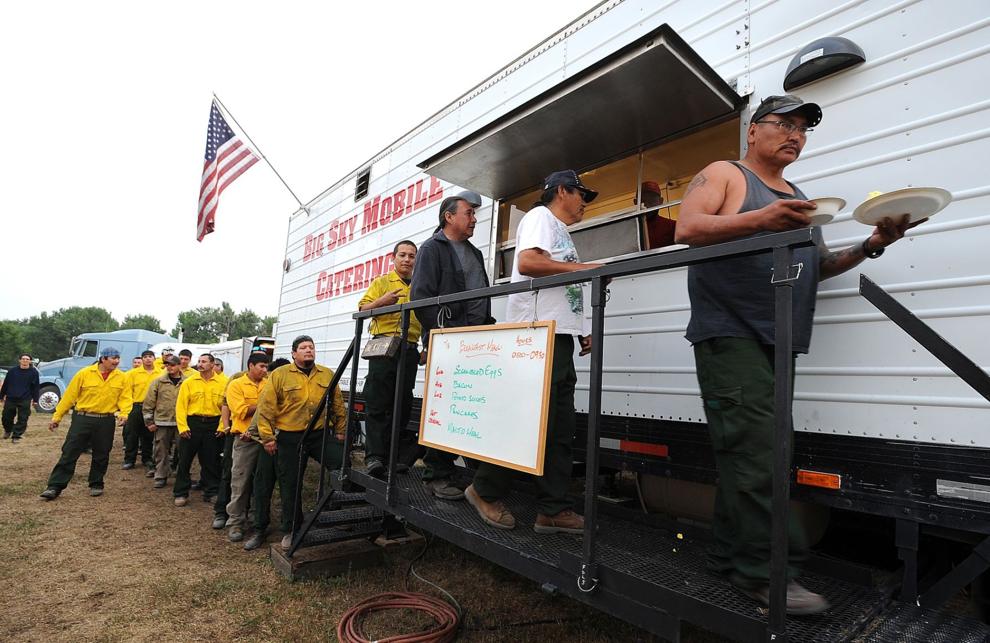 Sharing
This time of year is when the state's elite firefighting crews, like hotshots and smokejumpers, may be dispatched to southern states to help with firefighting. Smaller fires have already ignited in South Florida, which is "extremely dry," and Oklahoma, according to the National Interagency Fire Center. Conditions are also prime for another big fire season in California following a relatively warm, dry winter.
Transferring of firefighters to other states to help out is "not on an indefinite hold, but it is on a case-by-case basis," Hottle said.
"Things are changing daily for us," said Buckley, of the National Park Service. 
Spring is also when firefighters are being hired. Washington Public Lands Commissioner Hilary Franz told the online publication Crosscut that she's "worried that fewer people will sign up to fight wildfires this summer because it's so difficult to stay apart from co-workers on a fire line and in crowded camps where firefighters sleep."
Montana DNRC hires about 150 seasonal workers for its firefighting efforts, mostly engine and air attack crews along with support staff, Degrosky said. So far, he's heard of no problems filling those positions. The question will be how to keep them healthy once they arrive, he said.
The Custer Gallatin National Forest is using virtual or remote training in some cases to avoid large group gatherings.
Also unclear is how states would handle an influx of out-of-state firefighters in this era of travel restrictions. When multiple fires are burning and manpower is already assigned, firefighters from as far away as Canada, Australia and New Zealand arrive in the United States to help. Yet right now some governors, including Gov. Steve Bullock of Montana, are asking newly arrived visitors and residents to stay isolated for 14 days if they travel to the state.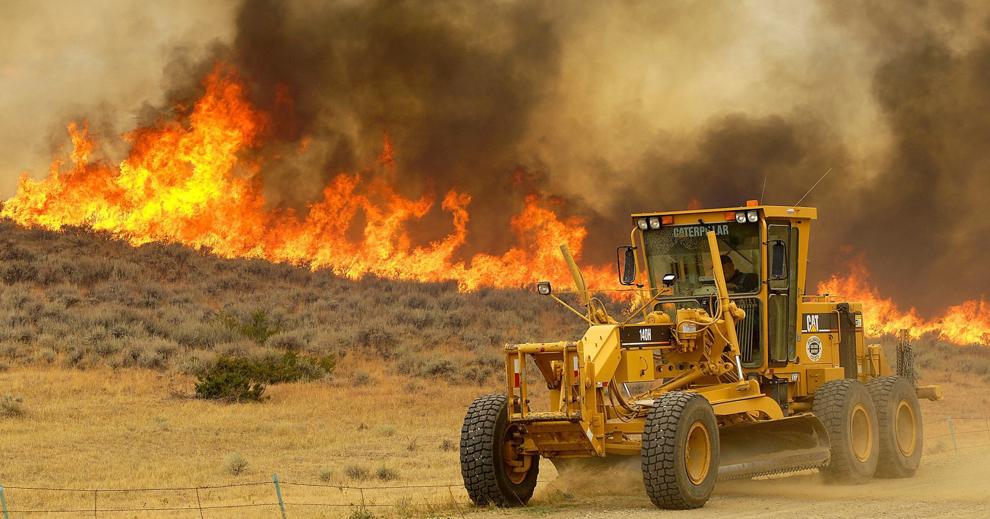 Fire outlook
With cold weather and snow on the ground last week across much of the state, fire season may seem like a long way off. However, by June and July the National Interagency Fire Center is predicting "normal significant large fire potential" in the Southwest. Some portions of the Great Basin and western portions of the Northern Rockies may also see "elevated potential and activity," with part of Idaho's Sawtooth Mountains already experiencing a "severe drought."
Buckley said the National Park Service and its counterparts at the state and federal level are not expecting the pandemic to ease enough by the height of the fire season to make protective protocols unnecessary. 
"We all realize we are in this for the long haul," he said, "at least for this fire season."
Last year the U.S. fire season was below normal, with 4.6 million acres burned, about half the amount of acreage torched in 2018. In Montana almost 65,000 acres burned, a relatively quiet season.
"We are planning for a normal level of fire activity this year," Degrosky said. "We're making plans to be prepared. But we're in a really unfamiliar operating environment."