Ancient bighorn sheep aren't that different from modern sheep living nearby in Montana, DNA shows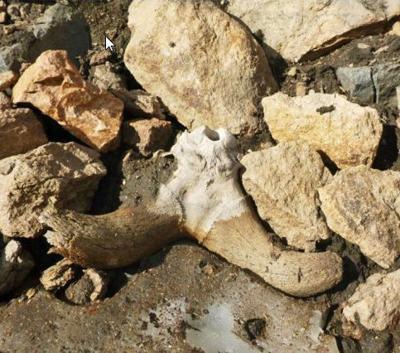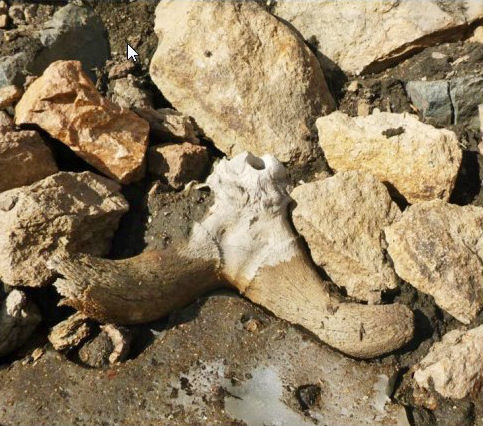 DNA retrieved from four bighorn sheep skulls recovered from the edge of receding mountain ice patches in the Beartooth Mountains and compared with contemporary sheep living nearby show little change over the past 3,500 years.
"It's pretty amazing to see that the ancient samples seem to be related to the contemporary herds," said Elizabeth Flesch, an Ecology and Environmental Sciences graduate student at Montana State University who is studying bighorn genetics. "It's a completely native herd that hasn't been manipulated."
Flesch wasn't quite sure what the analysis would show, but Bob Garrott, a professor of Ecology at MSU who is leading the study, was hoping for something more.
"We expected that with European settlement and domestic sheep grazing in the Greater Yellowstone Area that they would have changed their genetic signature," he said.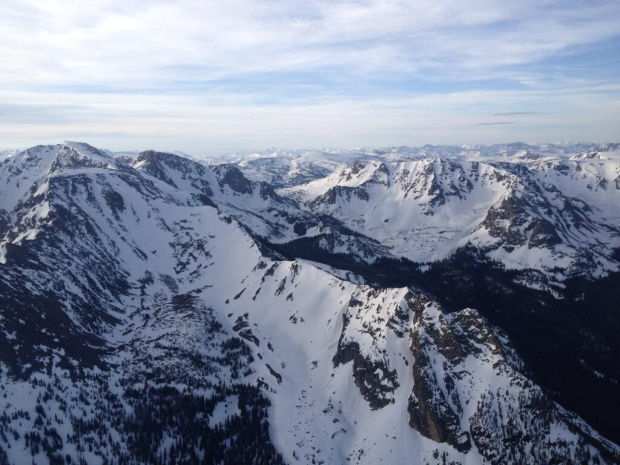 Seeking a signature
That signature could have been altered as domestic animals infected bighorns with pathogens that can lead to deadly pneumonia, which continues to afflict bighorn herds. It's estimated that prior to European contact, millions of bighorn sheep populated North America before their population fell to about 15,000 by the early 1900s. That number has since increased to about 80,000, but the herds are often small and isolated.
Flesch's analysis showed no change from such a die-off that would have created a genetic bottleneck, yet the work examines relatively few samples from a herd occupying the same general area.
Only mitochondrial DNA could be recovered from the old skulls. Mitochondrial DNA shows the mother's contribution to an animal's genetics while nuclear DNA shows both parents' genetics. Beth Shapiro's lab at the University of California-Santa Cruz performed the genetic analysis.
"It's pretty exciting to look at data that no one has seen before," Flesch said.
Garrott speculated that more extensive nuclear DNA samples would be more likely to show such a change in bighorn sheep genes over thousands of years. But retrieving that information from ancient bone is unlikely, Shapiro told Flesch.
Ongoing study
The examination was part of a larger, multi-year study Garrott and his colleagues at MSU and Montana Fish, Wildlife and Parks are conducting on bighorn sheep in Montana and the GYA.
"Recent sampling of bighorn sheep populations in the region indicate that these exotic pathogens are present in nearly all population segments, suggesting that the current bighorn populations have likely been under continuous selection pressure for resilience against the exotic pathogens since they were introduced approximately 150 years ago," an annual report on the bighorn study noted. "Current and historical population sizes, as well as past bottlenecks can be successfully detected by comparing mitochondrial DNA genomes."
Two much older bighorn skulls, dated to around 5,500 years old, were more recently recovered for additional comparison, Garrott said. Those samples have yet to be genetically analyzed for comparison.
"We really have a good range of ages for the evolution of the species over 5,000 years," Flesch said. "It's a completely native herd that hasn't been manipulated, a continuous line of bighorn sheep over the last 5,000 years."
She also noted that the pool of contemporary sheep samples would be expanded to 10 for the analysis, all of those coming from bighorn sheep living outside the GYA. That could show if there's any relationship between widely separated herds thanks to sheep transplants by FWP. It could also show relatedness within herds.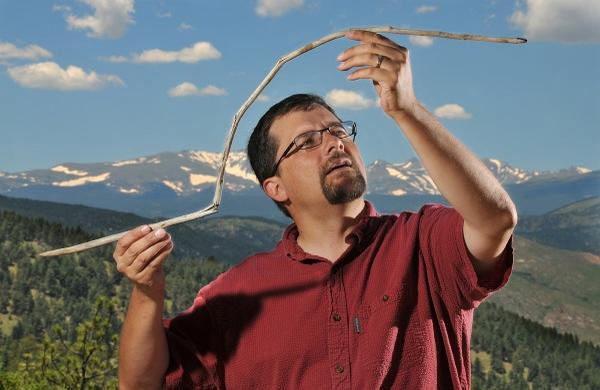 Skull hunter
The skulls used in the study were retrieved by Craig Lee, an MSU and University of Colorado professor who specializes in ice patch archaeology. One researcher's review estimated there may be 400 glaciers and perennial snowfields in the Montana portion of the Beartooth and Absaroka mountain ranges alone, possible areas where other ancient bones might be retrieved for analysis.
To collect bighorn sheep DNA samples to test against modern sheep required a bit of sleuthing for Lee because they weren't samples he had found.
Instead, Lee had learned about 13 bighorn sheep skull caps and horn cores collected by former University of Montana Zoology professor Don Pattie from a Beartooth Mountains ice patch in 1962. Pattie, having no use for the skulls, which also included two bison, gave them to the university.
When Lee went looking for them, however, they were nowhere to be found, and Pattie had since died. Luckily, Lee's friend, Weber Greiser, president of the Montana Archaeological Society, was able to track them down. He found six of the bighorn remains stored in the Philip Wright Zoological Museum. They were still in the original field box.
Greiser offered to help pay part of the cost for having the remains radiocarbon dated. They dated 879; 2,210; 3,296; 3,346; 3,665; and 3,885 years before present.
Loose link
Linking Lee to MSU researcher Garrott was another roundabout tale. Turns out Garrott's wife was Lee's daughter's second grade teacher. She suggested her husband and Lee get together for a chat. Over coffee the idea to compare the old bighorn sheep's DNA to contemporary bighorns was conceived.
Flesch is looking forward to the rest of the upcoming lab results that include the 5,500-year-old bighorn skulls.
"We'll come up with more firm conclusions in another year or so," she said.